Backend
Shamanic Forest ۞ Rome Teaser Party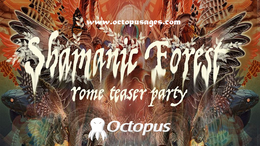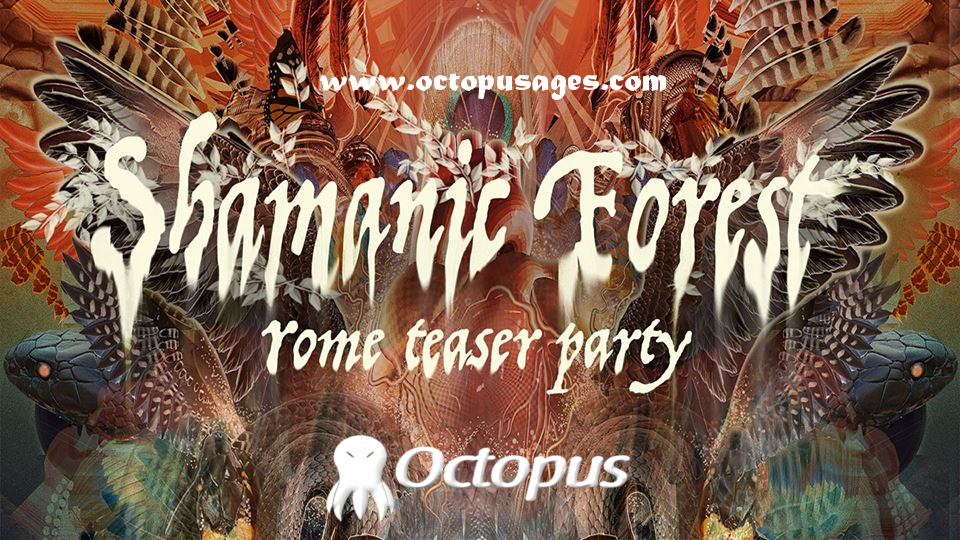 Line Up
Line Up
LINE UP - PSYTRANCE - DARK & FOREST
(23:00 - 06:00) Ingresso da Via Statilia 15
۞ MR LOUIS (Spain/Italy) [ TANTRIKA Records ]
soundcloud
۞ ALCHEMY MASTER (Italy) [ TANTRIKA Records ]
soundcloud
۞ NAQEVIUS (Italy) [ Mantis Mantra ]
soundcloud
see the event on facebook
[facebook.com]
Info
We promote the connection of the individual with nature and with other levels of existence, cooperation and active, evolved support of all forms of life, in a mutual attitude of self-development and growth, which is spiritual evolution.
We are Modern Shamans
Noi promuoviamo la connessione dell'individuo con la natura e con altri livelli di esistenza, una cooperazione e un sostegno attivo, evoluto, di tutte le forme di vita, in un atteggiamento reciproco di autosviluppo e crescita, che è l'evoluzione spirituale.
Noi siamo Sciamani Moderni
ততততততততততততততততততততততততততত
Shamanic Forest ۞ Festival 2018
[facebook.com]
ততততততততততততততততততততততততততত
SHAMANIC EXPERIENCE (22:00 - 23:30)
- Riscaldamento (Postura e Respirazione)
- Forma dei 5 Elementi
- Energia Primordiale
- Shamanic Yoga
- Animale guida (Trance Sciamanica)
- Condivisione dell'esperienza
Si consiglia un abbigliamento comodo.
"L'esperienza è a numero chiuso" Prenotarsi scrivendo a:
info.octopusnet@gmail.com
Se ci scrivete il giorno dell'evento non possiamo rispondervi perchè impegnati
ততততততততততততততততততততততততততত
Ingresso a sottoscrizione 5 € a sostegno dello Spin Time Labs
Per gli interessati, durante la serata saranno rilasciate "GRATIS" le tessere associative Octopus con le quali potrete partecipare gratuitamente al Tantrika 2018 e allo Shamanic Forest 2018:
Tantrika ॐ Love Gathering 2018
[facebook.com]
Shamanic Forest ۞ Festival 2018
[facebook.com]
[octopusages.com]
ততততততততততততততততততততততততততত
ॐ HELP US TO PROMOTE THE EVENT
∵ CLICK PARTICIPATES
∵ INVITE FRIENDS
∵ SHARE
∵ BRING YOUR CONTRIBUTION
ততততততততততততততততততততততততততত
OCTOPUS 忍 project - NO PROFIT
[facebook.com]
[octopusages.com]
ততততততততততততততততততততততততততত
Location
Spin Time Labs
Via Statilia, 15 / Via S. Croce in Gerusalemme, 55, 00185 Roma