Backend
Secret of the Wonderworker VII. - psychedelic masked party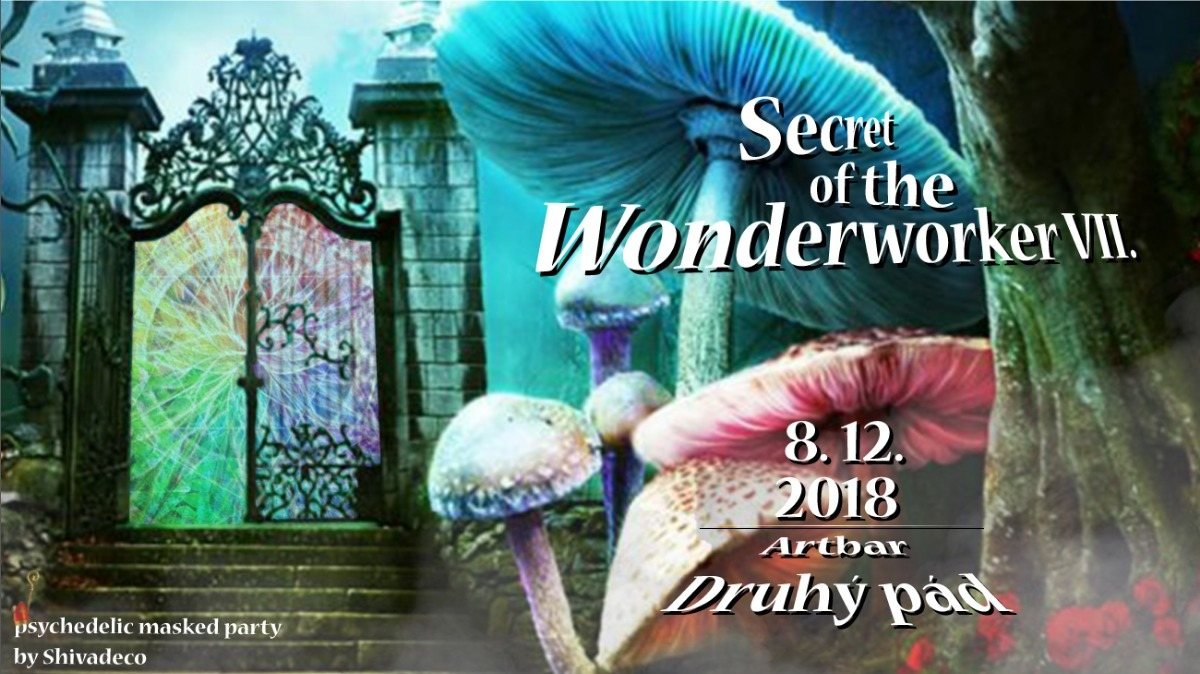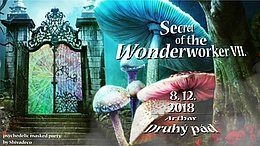 Line Up
PSYTRANCE STAGE:

Imaginary Sight LIVE (Forestdelic records, Glowing Flame Records Official) /MK/
Marschi b2b Alyosha 3h set (Maryosha Djs) /CZ/
Kerray (Independent) /CZ/
Jirik (Shivadeco) /CZ/
Kail Karlito (Independent) /CZ/

CHILLOUT STAGE:

I-One LIVE (Forsageone) /CZ/
Kubis (Indian Express) /CZ/
Pangea (Shivadeco) /SK/
DWO (Independent) /CZ/
Michal Forest (Shivadeco) /CZ/
Psychoteek (Shivadeco) /CZ/
Deco
Sayp, Shivadeco & Psyda Art
Info
Info
The Wonderworker spread out his arms and with a mighty clap he cracked the shell of the Earth. He knows very well, that when he wants to create something new and beautiful, he has to destroy the old. The children told him that - the children who are visited by him with presents at the night of the 6th of December.
Embark with us on a journey to the world of a limitless fantasy of the Wonderworker´s mind and become characters in a world of imagination without borders.

For the 7th time, Shivadeco is hosting a traditional masked party Secret of the Wonderworker. Open your mind and come in a form of your craziest fantasies!

You can expect cloakroom, bar, tearoom, vegetarian food and psycare from the Czech Psychedelic Society.
Location
ArtBar Druhý Pád
Štefánikova 836/1
60200 Brno
Entry
Entry
300 CZK / 250 CZK with a mask (12 € / 10 € with a mask)