Backend
●❂ Secret Garden ❂ Free Party ❂●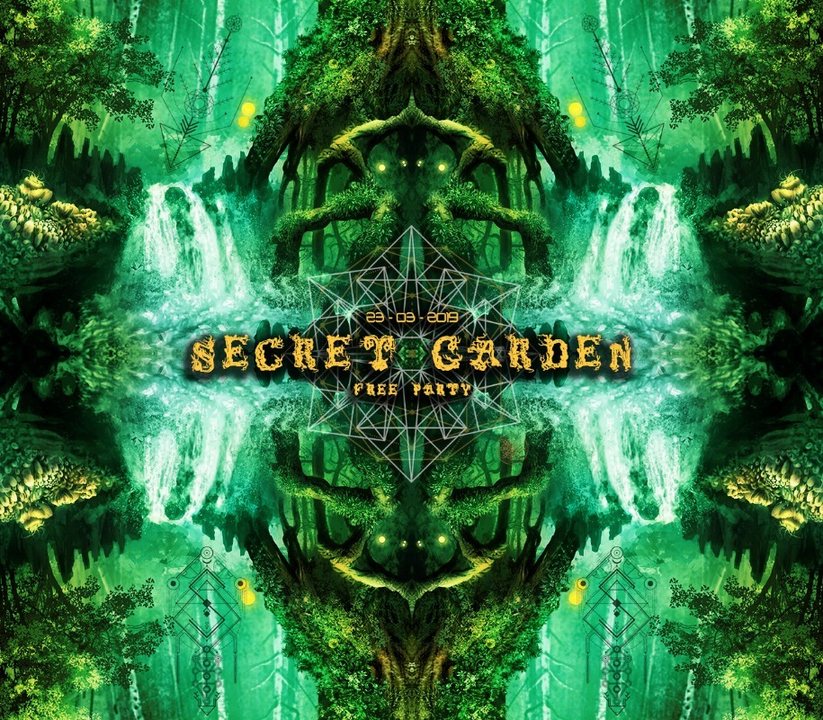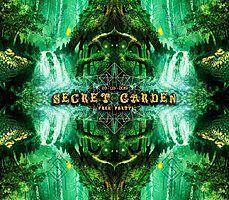 Line Up
♥❃❂ KEEP IT PSYCHEDELIC ❂❃♥
A Kaboom e a Karma Geddon são duas organizações distintas entre amigos que inevitavelmente se uniram pela força da amizade e sabedoria para mostrar ao mundo um evento difrente e com acesso livre a qualquer pessoa que traga consigo boas energias e que partilhe do mesmo espirito que a maioria dos adoradores desta cultura.Teremos uma equipa de seguranças prepositadamente dedicada a assegurar o bem estar dos convidados e o bom funcionamento do ritual.
Vamos lá então reunir todas as coreografias, sorrisos, abraços e brindar a tudo o que nos faz feliz! Vamos dançar ao ritmo do som que nos conecta ao universo e nos faz sonhar com um mundo melhor!
Com isto trazemos uma coletânea de artistas que com certeza nos vão surpreender, encher o coração e que nos vão proporcionar momentos únicos ao sabor de ritmos alucinantes num lugar que todos já conhecemos e todos adoramos, a anunciar mais perto da data do evento! 😊
🌐 Kaboom and Karma Geddon are two distinct organizations among friends who inevitably came together through the force of friendship and wisdom to show the world a different event and with free access to anyone who brings good energy and shares the same spirit as most of the worshipers of this culture. We will have a security team that is dedicated to ensuring the well being of the guests and the proper functioning of the ritual.
Come on then gather all the choreography, smiles, hugs and toast to everything that makes us happy! Let's dance to the rhythm of the sound that connects us to the universe and makes us dream of a better world!
With this we bring a collection of artists that will surely surprise us, fill our hearts and that will provide us with unique moments to the taste of amazing rhythms in a place that we all already know and we all love to announce closer to the date of the event! 😊 🌐
__________________________________________
♫ ♧ ☀ LINE UP ☀ ♧ ♫
● LIVE ACTS ●
⇨ MENTALECHO (2h)
(BLACK OUT RECORDS / MASTER OF PUPPETS / TERA BOOKINGS)
soundcloud
⇨ YAVIN
(KABOOM RECORDS)
soundcloud
⇨ RAFYX
(REVERSIBLE RECORDS)
soundcloud
⇨ OUTCAST
(MAGNITUD RECORDS / QUADRA BOOKING / KARMA FESTIVAL)
soundcloud
⇨ PSYTUGA / ZOSMA PROJECT
(KOSMIC FUSION RECORDS / KABOOM RECORDS)
soundcloud
soundcloud
● DJ SETS ●
⇨ ABSOLUTION
(WOORPZ RECORDS / REWIRE RECORDS)
soundcloud
⇨ SHODAN
(KABOOM RECORDS)
soundcloud
⇨ BANZAI
(AYAHUASCA RECORDS)
⇨ LUNARIXCHEL
(TRANCE NATION PT)
[facebook.com]
⇨ MOTTE
(RED MUSHROOM)
[facebook.com]
⇨ ULTR∆SOUND
(KABOOM RECORDS / HORRORDELIC RECORDS)
soundcloud
⇨ UNDEFINED
(AYAHUASCA RECORDS)
Como foi referido, este ritual será FREE no que pedimos todo o respeito com tudo e todos!
Haverá cinzeiros espalhados pelo recinto e sacos do lixo, por isso pedimos que evitem ao máximo poluir o solo com qualquer tipo de residuos! 😊
🌐 As stated, this ritual will be FREE in which we ask for all respect with everything and everyone!
There will be ashtrays scattered around the room and garbage bags, so we urge you to avoid polluting the soil with any kind of waste! 😊 🌐
__________________________________________
SPECIAL DECOR BY: KABOOM & KARMA GEDDON
FLYER: MÁRIO VIEIRA
SOUND SYSTEM POWERED BY: KARMA GEDDON AUDIO VISUAIS
WC'S
BAR LOW COST
SEGURANÇA PRIVADA: BLACKFORCE
🌐 PRIVATE SECURITY: BLACKFORCE 🌐
ESTRITAMENTE PROIBIDA A ENTRADA DE BEBIDAS ALCOÓLICAS NO RECINDO DO EVENTO
🌐 STRICTLY PROHIBITED THE ENTRY OF ALCOHOLIC BEVERAGES IN THE EVENT 🌐
__________________________________________
O LOCAL SERÁ ANUNCIADO 1 SEMANA ANTES DO EVENTO COM A ROTA A VIR DO NORTE E DO SUL 😊🌐
🌐 THE PLACE WILL BE ANNOUNCED 1 WEEK BEFORE THE EVENT WITH THE ROUTE TO COME FROM THE NORTH AND SOUTH 😊 🌐
♫ PARTY ON! ♫
Added

3y 8m

· Update

3y 7m

· 1