๑ Secret Forest (Open Air) ๑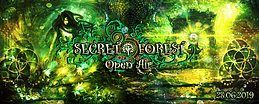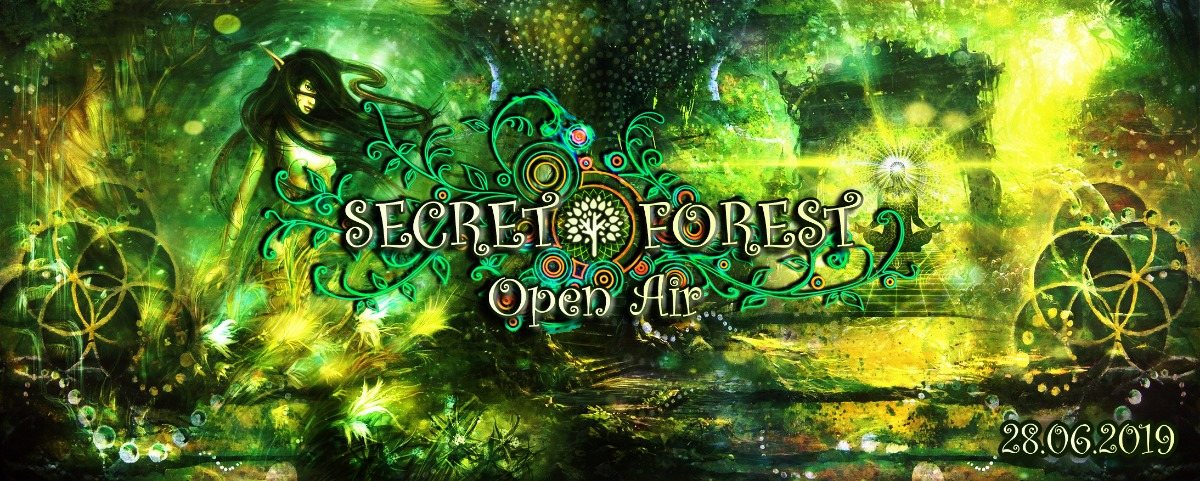 Line Up
♬ ♬ ♬ MAIN FLOOR (HÜTTE) ♬ ♬ ♬

▶ Psytrance // Goa // Night Psy // Forest ◀
▶ Dark Psy // Hi Tech // Twilight // Full On // Morning◀

♪ SUNNY MASH (Ankanaté)
• soundcloud.com/go2sunny

♪ SOMNUS (Ankanaté | Aranyadhwani )
• soundcloud.com/somnusdelic

♪ ZIQADA (Ankanaté | CyberBay Rec.)
• soundcloud.com/ziqada

♪ PHEYD (Dervish Family)
• soundcloud.com/pheyd

♪ ENVOY (Ankanaté)
• mixcloud.com/envoy-of-music

♬ ♬ ♬ CHILL FLOOR (PAVILION) ♬ ♬ ♬

▶ Chillout // Psy Dub // Psybass // Downtempo // Bass Music ◀

♪ TRYPTOPHANT (Ankanaté / Krabbenbande)
• soundcloud.com/tryptophant

♪ TRANONICA (Ankanaté, SUN Department Rec.)
• soundcloud.com/djtranonica_official

♪ BENGETIER (Stoffwechsel Kollektiv)
• soundcloud.com/couchhausen

♪ BMP (Querfunk)
• mixcloud.com/goadjbmp
Deco
❃ Ysono Decorations
❃ Ankanaté - Events
Info
Liebe Freunde der Natur und Musik, ॐ ♬ ♪

Eine Sommernacht, voll treibender Musik, magischen Traumwelten und naturverbundenen Menschen... Das wird unvergesslich!!! ♥

Als spiritueller Nachfolger unserer Stupferich Events, folgt nun an einem anderen schönen Ort unsere fünfte Runde, des liebevollen Zusammenseins und Feierns, in der Oase der Klänge und Farben... In der Natur!!! ☯

Mit Freude, Liebe, Mitgefühl, Bewusstheit und AkzepTANZ, erzeugen wir ein Feld der hohen Schwingung, um darin zu baden und zu heilen.

Sphärische Klänge, eine verträumte Atmosphäre, Lichter, Farben und Formen vereinfachen es, in andere Zustände zu reisen, die dem Urzustand von Frieden, Harmonie und Liebe sehr nahe kommen.

Lasst uns gemeinsam unser Licht bündeln und Mutter Erde schenken, denn sie braucht es dringender als je zuvor!

♥ ERKENNE DICH SELBST ♥

_____________________________________________

☆ ★ ☆ SPECIALS ☆ ★ ☆

⍟ CHAI & FOOD-STAND

⍟ PHOTO-BOOTH

⍟ FEUERSHOW

⍟ BODYPAINTING

⍟ FREE FRUITS
____________________________________________________________

WICHTIG:

♻ Wir bitten um Achtung der Natur und Achtung der Veranstaltung. Bitte kümmert euch bewusst um euren Müll, den ihr (am besten gar nicht erst) hinterlasst. Verschmutzungen jeglicher Art sind unerwünscht!!!

☾ Bitte verhaltet euch innerorts ruhig.

♞ Haustiere sollten nicht den reizüberflutenden Einflüssen ausgesetzt werden. Bitte zu Hause lassen.

☯ Good Vibes only! Bringt gute Laune mit und seid im Frieden mit euch und der Welt, damit wir zusammen ein harmonisches Schwingungfeld erzeugen können!

Namasté ♥
____________________________________________________________

MITFEIERN AB 18!!!
DANCE BECAUSE OF TRANCE NOT BECAUSE OF DRUGS!
Location
Bäretriewerhütte - Ettlinger Straße 217, 76448 Durmersheim
Organizer
Organizer
Ankanaté - Events
Added

3y 10m

· Update

3y 8m

·