Backend
SchmoXFamily Club - Live: FABIO -
München / Munich / Bayern /… ·
Germany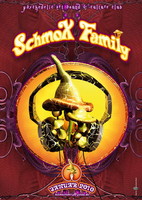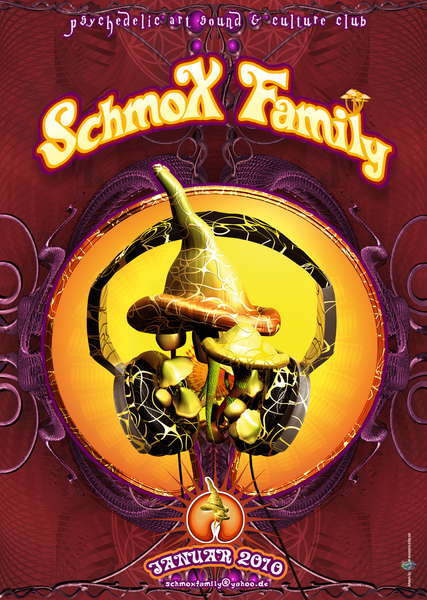 Live
Line Up
~~~~~~~~~~~~~~~~~~~~~~~~~~~~~~~~~~~~~~~~~~~~~~~~
~~~~~~~~~~~ FABIO (Plusquam Records) D ~~~~~~~~~~~~~~
~~~~~~~~~~~~~~~~~~~~~~~~~~~~~~~~~~~~~~~~~~~~~~~~
[myspace.com]
DJs
~~~~~~~ O.M.S. (Electronic Dope Records)München ~~~~~~
~~~ SiiDEFiiN (Mu Shu Music/SchmoXFamily)München ~~~~
~~~~~~~~~ Djane Anjoli (Mu Shu Music)München ~~~~~~~~
Info
Wir feiern den Geburtstag von Beambritt bei uns mit einem echten Hammeract aus Hamburg
Nach Neelix, Day.Din und Kularis ist Fabio der nächste der Glamour Studio Jungs.

Hamburg based Fabio Fusco, better known under his mannor DJ Fabio, is spinning and
producing music since 1995. His first track which he'd recorded together with DJ Sascha
(Bitmonx), was the legendary 'Erdbeer Kiwi', released on Iboga Records in 1999. Since this
time, numerous releases under different project names followed. In the beginning, DJ Fabio
and DJ Mapusa Mapusa were always spinning back to back in a team. With their very special
style and perfect mixing skills, they got famous pretty fast and got booked for all the big
festivals in Germany. VooV-Experience, U-Site Fusion, Lovefield, Tshitraka, just to name a few.
Afterwards, they bagan touring abroad.. Denmark, Switzerland, South Africa, Japan, Mexico.
Location
Metropolis Lounge im 1.Stock über dem Metropolis
München - Kultfabrik - Grafinger Str. 6
(oder Seiten Eingang Friedenstr. 12)
S-Bahn & U-Bahn Ostbahnhof
Organizer
Organizer
SchmoXFamily crew
Added

12y 11m

· Update

3m 26d

·

/ 896