Save Koenji Cave! Dj's Live & Talk Special! (配信/Live Streaming)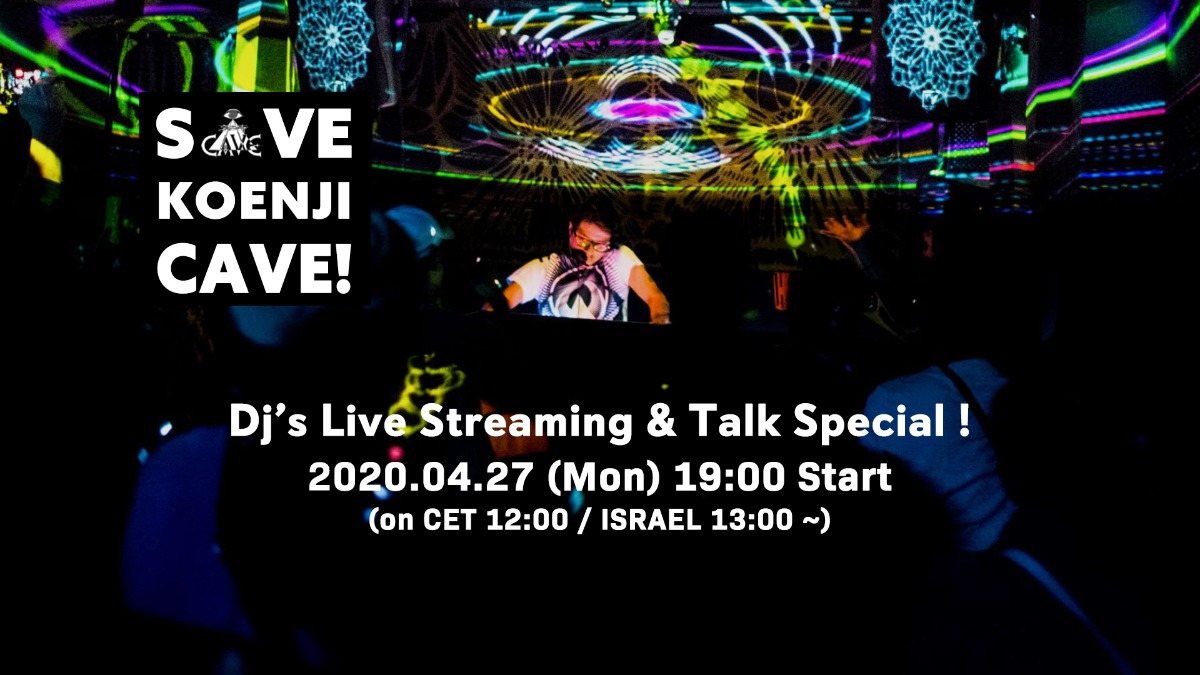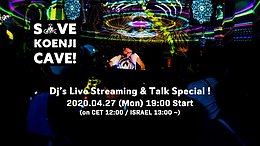 Line Up
Line Up
Tsuyoshi Suzuki (Matsuri Digital)
DJ HATTA ( Grasshopper Records / 原点回帰)
YUTA (Liquid Drop Groove)

Crowdfunding project Save Koenji Cave! launched by Tsuyoshi Suzuki and This streaming show will be onair on 27th April from Koenji Cave for follow up project. Koenji Cave is very important place for Tokyo's Psychedelic Music scene.
Small underground bar has been damaged for financial side by Covid-19.

We will deliver DJ's set by Tsuyoshi, DJ HATTA and YUTA, and Talk show about Covid-19 and whole scene of Psychedelic trance ..
Location
Location
DJ's Bar CAVE
東京都杉並区高円寺南4-23-5 ACPビルB1
ACP building B1,4-23-5 Koenjiminami, Suginami-ku, Tokyo
Web
Watch streaming on the day :
youtube