Backend
SAMSARA pres. PENTA CLAUS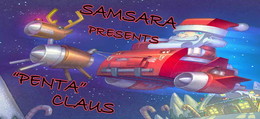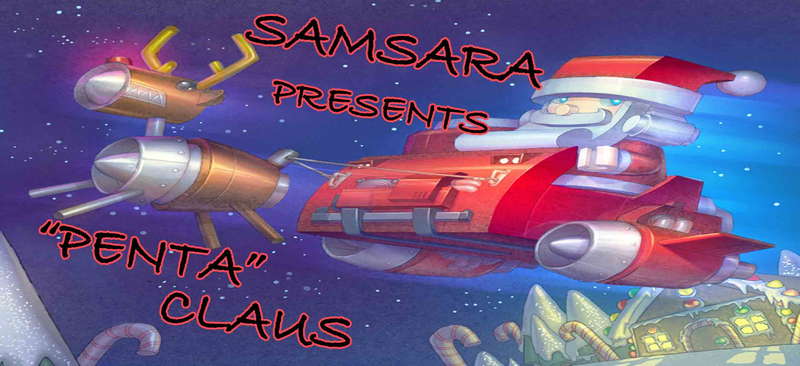 MARCATO // Sunshine Explosion // Ketuh Records
sry no link...
JAM // Sonnentropfen
sry no link...
DA RAY vs. MANDULIS // United Fraggles
[myspace.com]
[myspace.com]
Chill
Lounge Floor

FREE X-MAS WELCOME DRINK
Deco
Visuals by:

V-Motion


Deko by:

Gugama Dekoart
Info
Timetable:
22.00-01.00 DA RAY vs. MANDULIS
01.00-02.15 PENTA live
02.15-04.00 JAM
04.00-06.00 MARCATO
PENTA:
Nikita Tselovalnikov, the Russian-born psytrance producer behind Penta, has been making music for twenty years. Having played as a trance producer in more than thirty countries around the world, appearing repeatedly in every major festival such as Boom, Voov, Universo Paralello, Full Moon and Burning Man, Nikita has gained reputation as one of the pioneers and innovators in the psytrance world. Being identified with darkpsy, full-on and progressive genres at the same time, Penta's unique futuristic sound has brought together people of different scenes into one swirling psychedelic dance. You will find Penta's tracks on dozens of compilations as well as four albums – "Pentafiles", "Funraiser", "Horn Please" and "Portuguese abduction", all available as either CDs or digital downloads in on-line stores such as Beatport and iTunes. His fifth album "Give Me Five" is about to be released in early spring of 2009. Apart from being a producer, Nikita is the designer, webmaster and the owner of AuraQuake record label, as well as the creator of AuraQuake t-shirt line. He is also the man behind spontaneous projects, such as Boom Radio and Universo Paralello YouTube broadcasts.
Since 2008, Nikita is performing his own electro house music under the name Azorsky.
He is currently living in the Azores Islands, Portugal.
You can find more information on Penta at
[pentafiles.com]
or
[myspace.com]
For Azorsky information, please visit myspace.com/azorsky or
[azorsky.com]
For booking Penta or Azorsky, please fill out the form on
[auraquake.com]
Penta: Give Me Five!
From the deep lava tube in the center of Atlantis AuraQuake is now ready to declare that after one and a half year adventures around the globe and experiments with the new electro sound as Azorsky, Penta is back with his fifth album! For this occasion we have even convinced Nikita Tselovalnikov to name his new album "Give Me Five!" to underline that it is, in fact his fifth album. As always, there are scores of new technologies and tricks incorporated in each track. From dark minimal "Downturn" through high-resolution "Are We Done Yet?" to happy and morning "Wonderful Feeling" the album covers enough territories to satisfy all tastes in music. The album also features the first Azorsky release, - in this case a remix of an old and rare Penta gem. Naturally, these nine fresh tunes are to be released in both digital and CD format for your maximum enjoyment.
Entry fee
Entry fee
befor 23.00 - 8€
after 23.00 - 10€

FREE X-MAS WELCOME DRINK
Organizer
Organizer
Gi_Ovanny vs. Warehouse
Added

13y

· Update

12y 11m

·

/ 212