Backend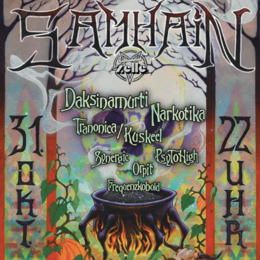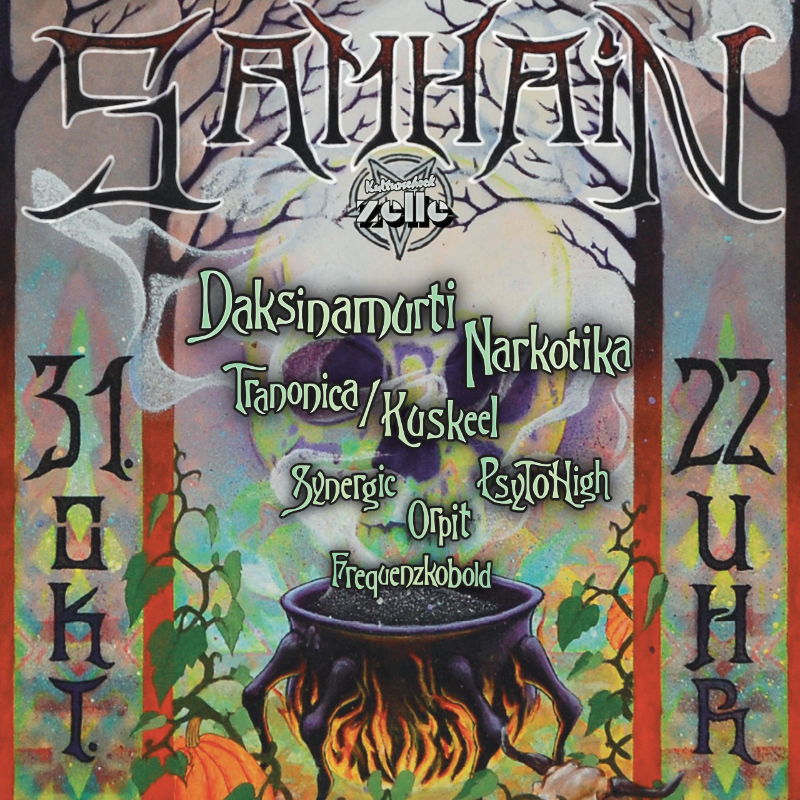 Info
Die Tage werden langsam immer kürzer, das Jahr neigt sich langsam dem Ende zu. Mit Samhain, dem Dunkelheitsfest, nähern sich die letzten Wochen des Jahres. Die Blätter fallen von den Bäumen, die Natur zieht sich zurück und bereitet sich auf den Winter; auf die Stille vor. Es ist eine Zeit, in der der Schleier zwischen den Welten besonders durchlässig ist und die Verbindung zwischen Leben und Tod gefeiert wird.

Diesen Wendepunkt des Jahres wollen wir mit euch zusammen tanzend erleben, auf unserer Insel der mitreißenden Musik, der bunten Lichter und wunderbaren Menschen, Elfen, Hexen und Gestalten der Nacht.
Euch erwartet ein ausgefeiltes Line-Up, liebevoll ausgearbeitete Deko und das ein oder andere Special.


INFOS:

🕷 Deko: Zelle + Psy Collectiv Decorations

🕷 Chillout: in unserem Backstage und Außenbereich schaffen wir für euch Rückzugs- und Entspannungorte

🕷 Beginn: 22 Uhr


🕷 Eintritt: 15 €, mit Verkleidung/VVK: 12€

🕷 VVK online oder im Hanfhaus Reutlingen (nur Barzahlung möglich)

🕷 WICHTIG:

Die Veranstaltung ist ausnahmslos ab 18!
Wir nehmen an diesem Abend keine Elternzettel an!
Wer andere in der Zelle respektlos behandelt oder ein Nein nicht akzeptieren kann, fliegt ohne Diskussion raus!
Rassismus, Homophobie und alle Arten menschenverachtender Einstellungen haben bei uns keinen Platz!
Wer in der Zelle Drogen dealt oder nimmt fliegt raus!
Im Innenbereich gilt striktes Rauchverbot!

Wir freuen uns selbst schon seit Wochen, dass es bald wieder soweit ist!Wenn ihr motiviert seid uns beim Aufbau der Party zu helfen, kommt gerne vorbei oder meldet euch bei uns.
Ohne freiwillige HelferInnen keine Party: meldet euch gerne bei uns zwecks einer Theken- oder Kassenschicht. Somit spart ihr euch den Eintritt und supportet euer lokales AZ :)
Wir freuen uns aufs Tanzbein-Schwingen, eine tolle Nacht, euer zahlreiches Erscheinen und hoffentlich viele Verkleidete!

Eure Zelle


Come to Zelle because she knows how to süßes sonst gibts saures!
Location
Kulturschock Zelle e.V.
Albstraße 78
72764 Reutlingen
Organizer
Organizer
Kulturschock Zelle e.V.