SAIKO FAMILIAR EGOHUNTER INVASION 2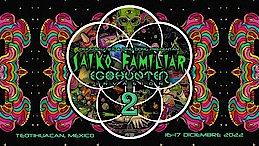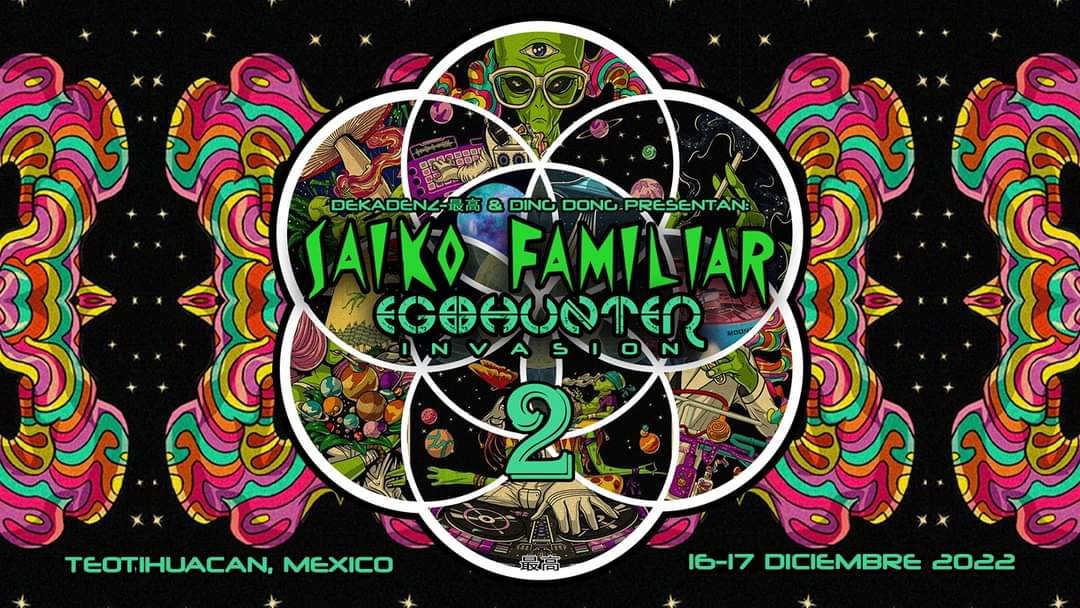 Line Up
—————————————————————————


The Egohunting Brain Invaders:

• Bio Babas
• Postrauma
• PsySex
• Ventablack
• El Peggae
• Seggae


The Other Brain Invaders:
· Alien Codex
· Conami Kode
· DeSh
· Dr. DSP
· Pandemia
Info
A spaceship crew investigates mysterious sounds being transmitted from a supposedly abandoned colony on a remote planet, only to find an encrypted alien message.
When decoding it, they form auditory frequencies that invade the brain and alter the way in which reality is perceived.
DeKadenz-最高 & Ding-Dong get hold of this recording and decide to play the audio for you.
—————————————————————————
The Egohunting Brain Invaders:
• Bio Babas
• Postrauma
• PsySex
• Ventablack
• El Peggae
• Seggae
The Other Brain Invaders:
· Alien Codex
· Conami Kode
· DeSh
· Dr. DSP
· Pandemia
Loading more invaders…
—————————————————————————
Tickets:
- Phase 1 ($20 Eu) August 10 to August 31
<Limited to 50 pre-sales>
- Phase 2 ($25 Eu) September 1 to October 15
- Phase 3 ($30 Eu) October 16 to December 15
- Phase 4 ($35 Eu) Ticket office
---------------------------------------------------
Once the deposit is made, send your receipt and your full name to:
universopsicoactivo@gmail.com
We will send you back a key that you will use, along with an ID to enter the event.
*Be patient, all emails will be answered.
最高
Experience limited to 500 people…
Added

2m 5d

· Update

2m 23h

·