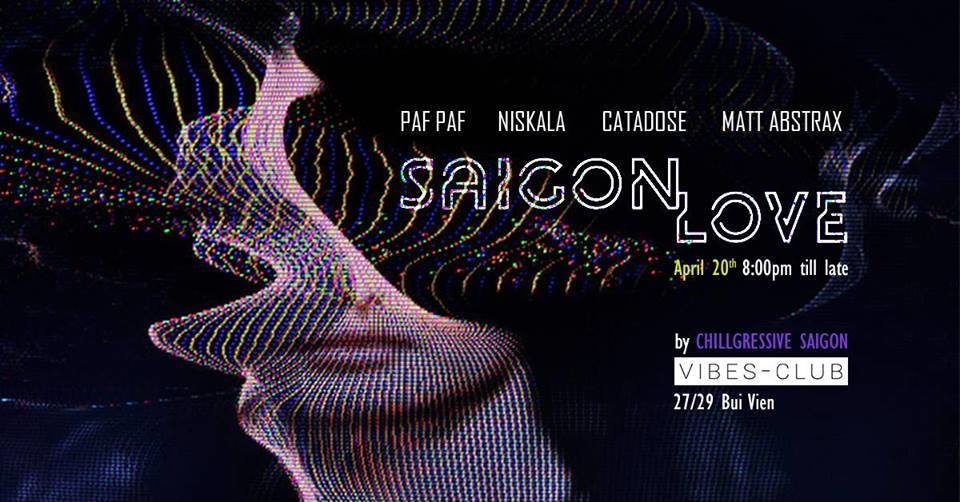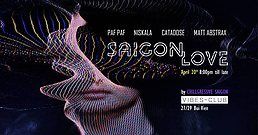 Line Up
Line Up
DJ Paf Paf
DJ Matt Abstrax
DJ Cattadose
CD Niskala
Info
Welcome to the first installment of Chillgressive Saigon brand new event concept!
Tonight we will combine top-notch techno and your favorite psytrance sounds to create a perfect blend for an everyone's body and soul.
Not too fast, not too strong, but 100% top-notch quality from the best talents of this magnificent city.
Matt Abstrax (AU) - Australian DJ Matt Abstrax, lover of all things techno & house, head honcho of party brand TechPhonics, now based in South-East Asia (Vietnam!)
CattaDose (Chillgressive Saigon / VN ) -A Pioneer's Mix Us Happy contestant with a big ambition of delivering a powerful dancing experience with lots of surprises.
[facebook.com]
DJ Niskala (SUI) - DJ and producer from Switzerland with more than twenty years of experience in playing and organizing underground parties.
Dj Paf Paf (Another Dimension Music, Chillgressive Saigon / UA) - psytrance DJ since 2006. Chilgressive Saigon Co-founder
Get ready !!!
Friday 20th of April, Vibes Club Bui Vien
[facebook.com]
8pm till late
Free entry before midnight, afterwards 50k
Location
Location
Vibes Club, 27-29 Bui Vien, District 1, Ho Chi Minh City
Entry
Entry
Free before Midnight, afterwards 50k VND
Organizer
Organizer
Chillgressive Saigon