Roots of Darkness l • XENROX • ACID COMBO • DUKE & GONZO • PSYONARA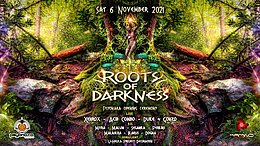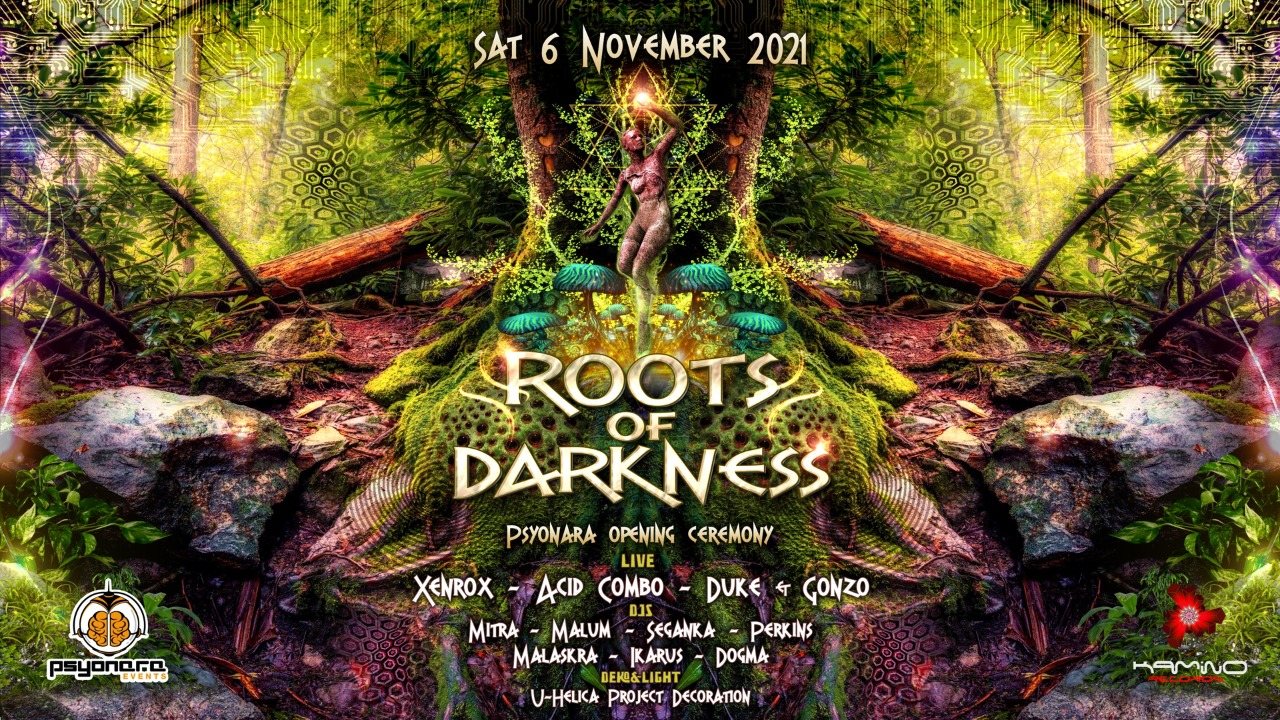 Line Up
::•ROOT FLOOR•:: ( Forest l Hi-Tech l DarkPsy )
↓Live Act´s
• XENROX ll Kamino Records • ( First Time in Hamburg )
Facebook►
soundcloud
Soundcloud►https://soundcloud.com/xenrox
• ACID COMBO ll BlackOut Rec •
Facebook►https://www.facebook.com/AcidCombo
Soundcloud►https://soundcloud.com/acidcombo
↓Dj Act's
• MITRA ll Damaru Rec. •
Facebook►
soundcloud
Soundcloud►https://soundcloud.com/djmitra
• MALUM II Freak Rec. / BlackOut Rec. • (Berlin)
Facebook►
[facebook.com]
SoundCloud►
soundcloud
• SEGANKA || Parivara •
Facebook►
[facebook.com]
Soundcloud►
soundcloud
::•GROOVE FLOOR•:: ( Forest & Psytrance )
Live Act´s
• DUKE & GONZO ll Maharetta Rec. • ( First Time in Hamburg )
Facebook►
[facebook.com]
Soundcloud►
soundcloud
↓Dj Act's
• PERKINS ll PHI Rec. •
Facebook►
[facebook.com]
Soundcloud►
soundcloud
• MALASKRA ll Parivara •
Facebook►
[facebook.com]
Soundcloud►
soundcloud
• IKARUS ll Psyonara/BassRandale •
Facebook►
[facebook.com]
Soundcloud►
soundcloud
• DOGMA (ANUBIS) ll ov.silence Music •
Facebook►
[facebook.com]
Soundcloud►
soundcloud
::• Deko&Light •:: (2 Floors)
• U-Helica Project Decoration •
Facebook►
[facebook.com]
Info
Come Brothers and Sister, receive the Healing. Let us recreate the Kaos together!
Nach all der Zeit ist es uns eine Freude euch wieder an Board begrüßen zu dürfen.
Entry Fee
Early Bird: 14,00 € inkl. Systemgebühr & Mehrwertsteuer SOLD OUT
Presale: 18,50 inkl. Systemgebühr & Mehrwertsteuer
At the Gate: 20,00 €
18+ | NO ID - NO ENTRY
terms and conditions:
[bit.ly]
::• Covid Rules •::
• Dancing allowed
• Registration at the entrance with the Partymate or Luca app
• An official identification document (e.g. identity card, driver's license or passport)
• The 2-G rules apply. Either vaccinated or recovered.
Complete proof of vaccination or recovery must be presented.
Organizer
Organizer
Psyonara Events
Added

1y 3m

· Update

1y 3m

·

/ 5