Backend
Revision Festival 2018 - 2nd Edition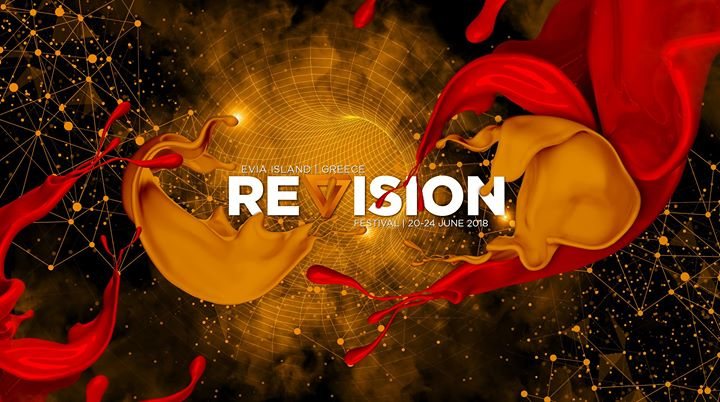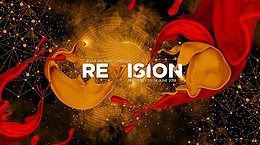 Line Up
Open Air Psychedelic Music and Arts Festival
REVISION FESTIVAL 2nd EDITION
20.06.2018 - 24.06.2018
North Evia, Vasilika, Greece
We would like to welcome you back to the 2nd edition of
Revision Festival.
We can assume that if you're already here, is
probably because you are as excited as we are about the
next edition!
Your comments, and suggestions from the past year edition have been taken into consideration and we have put our effort into improving even more for Revision 2018, so you can expect additional changes and surprises in order to present you something even more special than last year.
Without going into too much detail now, we can promise:
- 5 Days and 4 Nights of Proper, Top quality Underground Music
featuring some of the best Producers and DJs from
around the world.
- Crystal Clear Sound System
- Stunning Visuals
- Mesmerizing Deco Installations
You all know what that means and if you don't make sure you come and check it out.
We will be located in a cozy farm surrounded by trees, beautiful nature and shade, with build-up restaurant, bar, toilets and showers, only 10 minutes walking distance from the beach.
Our vision is not about expanding our numbers but investing in the quality and content, so tickets will be limited to 1500.
●Info for the tickets, help & questions /Πληροφορίες εισιτηρίων:
revision.festival@hotmail.com
00306977564808
Ambassadors list:
► Greece:
●Athens - Odysseas:6988628557
[facebook.com]
●Thessaloniki - Fanis:6987068754
[facebook.com]
●Xanthi-Κomotini-Kavala- Giannis:6945086300
[facebook.com]
●Crete - Νikos:6942649553
[facebook.com]
●Cyprus - Giannos:96778357
[facebook.com]
► Germany
●Berlin - Thanasis:017685411819
thanasispolber@gmail.com
[facebook.com]
●Hamburg - Marko:+4917647110085
marko.gverich@gmail.com
[facebook.com]
► Sweden
●Stockholm - Aris:+46761956156
aris_wrf@hotmail.com
[facebook.com]
► Czech Republic, Slovakia, Poland
● Ire: +420778010686
ireneuszek@gmail.com
[facebook.com]
► Netherlands
●Amsterdam - Billy:0626381603
Ferros_man@hotmail.gr
[facebook.com]
► Austria
●Innsbruck - Roman:+43 660 153 1500
stompinggoatscrew@gmail.com
[facebook.com]
► Spain
●Barcelona - Michael :+34627032926
michael_ashkari@yahoo.com
[facebook.com]
► Denmark
●Ebeltoft, East Jutland - Kamma:+45 26780023
kammadamgaard1@hotmail.com
[facebook.com]
► Russia
●Moscow - Svetlana: +79267547425
fusionlabcrew@gmail.com
[facebook.com]
More ambassadors will be added soon, so stay tuned.
We have a lot to announce about this year's Revision Festival, so stay tuned, but most of all get ready to Revise! See you soon!
Location
Location
Ξουτκα Βασιλικα
Agias Annis-artemisiou
Artemisio
Organizer
Organizer
BLAST YOUR MIND