Backend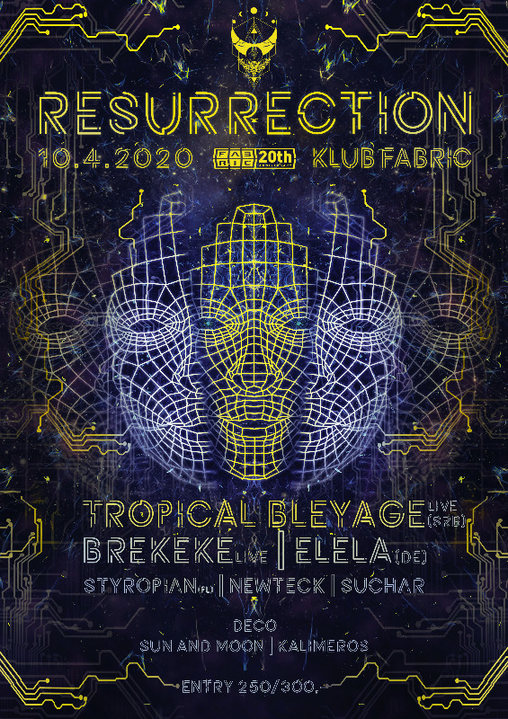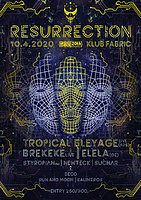 Line Up
◀♫▶ Resurrection ◀♫▶
After the winter, when our hearts were cold and our thoughts dark, we should renew our hope in a brighter future. Let's resurrect our inner light and let our mind fly on a positive journey.
At this party you won't hear any dark psy music - you can enjoy the light side of trance.
We, Kalimeros Crew proudly present our first party in Ostrava's well known club Fabric.
We have carefully selected artists who will encourage your positive mood during the whole night.
We hope you will come to dance, to celebrate, to share positive vibes with your fellow dancers. We can't wait to see you all, warriors of the light!
♫♫♫ LIVE ♫♫♫
▶ Tropical Bleyage / Dacru rec. ◀
soundcloud
Tropical Bleyage is the project by Pavle Perovic and Marko Graovic from Belgrade, Serbia. They started making music in 2005 and since then have developed their music into powerful full-on trance, gifted with an irresistible fusion of melodies. The duo are one of the most productive projects on Dacru Records releasing already several successful EPs and three full albums since they have joined this label. They scored a massive youtube hit with the 'Mala' track, a testimony to their popularity. They have been spreading their typical sound with many gigs all over Europe but also intercontinental in places like Australia, Brazil, Mexico, Thailand, China, Singapore and more.
▶ BreKeke ◀ [ CZ ]
soundcloud
♫♫♫ DJ´s ♫♫♫
▶ DJane Elela ◀ [ DE Dropland rec. ]
[click here]
[facebook.com]
▶ Suchar ◀ [ UK/CZ Independent Freak of Kalimeros Crew]
[click here]
▶ Newteck ◀ [ CZ ]
soundcloud
▶ Styropian ◀ [ PL Psylesia/MAE, Katowice ]
soundcloud