Red Buddha 2011-New Years Progressive n PsyTrance Party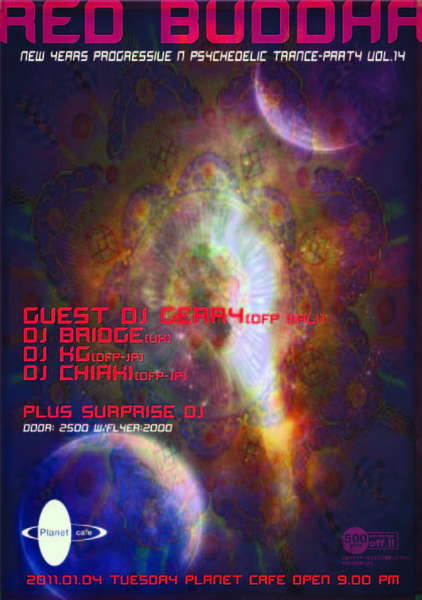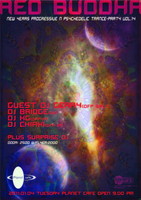 DJs
Dj Gerry (Bali) Guest Dj
Dj Bridge (UK)
Dj KG (DFP-Japan)
Dj Chiaki (DFP-Japan)

Surprise Dj.....

Djs are not listed in order of appearence.
Entry
Entry
Yen 2,500 at the door. Yen 500 off with flyer!
Organizer
Organizer
Red Buddha is an event that has been running for over 10 years now and continues to attract tribes of psychedelic hippies from major cities of Japan. Most have become close knit friends over the years. It runs as a spin off of the bigger(DFP) Dance For Peace Event in Japan. Its promises deeply grooved psychedelic music and good vibes all round...always.