RAVELATIONS feat. TALAMASCA (Dacru Records,France) & STARLING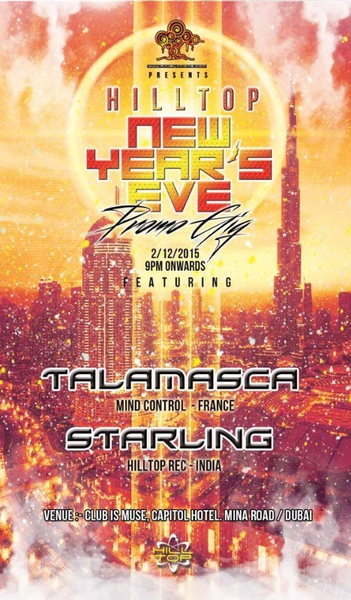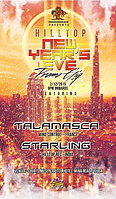 Line Up
Line Up
T A L A M A S C A .(Dacru Records, France)
S T A R L I N G (HillTop Records, India)
Info
R A V E L A T I O N S
feat.
T A L A M A S C A .(Dacru Records, France)
S T A R L I N G (HillTop Records, India)
**************************
Venue: Club Star Muse, Mina Road, Capitol Hotel.
Date: Wednesday, 02 December 2015
Dress Code: Smart Casual/Club Wear
Doors Open: 9 p.m
For more Info, Bookings & Table Reservations:
E:
info@ravelations.com
/
ravelations@gmail.com
P: 050 3939709 / Whatsapp: 050 8823435
W:
[ravelations.com]
:::::::::::::::::::::::::::::::::::::::::::::::::::::::::::::::::::
T A L A M A S C A (FRANCE)
MIND CONTROL RECORDS | DACRU RECORDS
Talamasca is the solo project of Cedric Dassulle, who began Djing under the name Lestat back in 1992. In 1996, he decided to make his own project, which saw its first releases on an Israeli label called "krembo records", Talamasca was born. With the big success of his music, Talamasca was suddenly playing much more live acts than dj sets and began to be considered as one of the leaders of the international trance scene. In 1998 he had a hand in the creation of 3D Vision, which quickly became one of the leading psytrance labels. Later on he started his own label Mind Control Records, but after a few years he finally found his home at belgian label Dacru records.
Nowadays, Talamasca is one of the most requested live acts in all big events and festivals around the world. He has performed in a long list of countries such as Brazil, Mexico, Israel, Japan, Germany, Portugal, Greece, Serbia, Macedonia, USA, UK, Austria, Australia, India, Taiwan, Italy, Morocco, Turkey, Belgium, Netherlands, Costa Rica, Sweden, Denmark, Spain, Canada, South Africa, Cyprus, Russia, Hungary, Chile, Argentina and many more.
In his discography we find an impressive list of remixes, eps, compilation releases and no less than 8 full albums! The latest of which was recently released at his home label, Dacru Records (www.dacru.be).
::FACEBOOK ::
[facebook.com]
::SOUNDCLOUD::
soundcloud
::BEATPORT::
[beatport.com]
::I.TUNES::
[apple.com]
::MYSPACE::
[myspace.com]
:::::::::::::::::::::::::::::::::::::::::::::::::::::::::::::::::::
Location
Location
Club Star Muse, Mina Road, Capitol Hotel