Backend
Quadrasonic Surround for the first time @ Rote Fabrik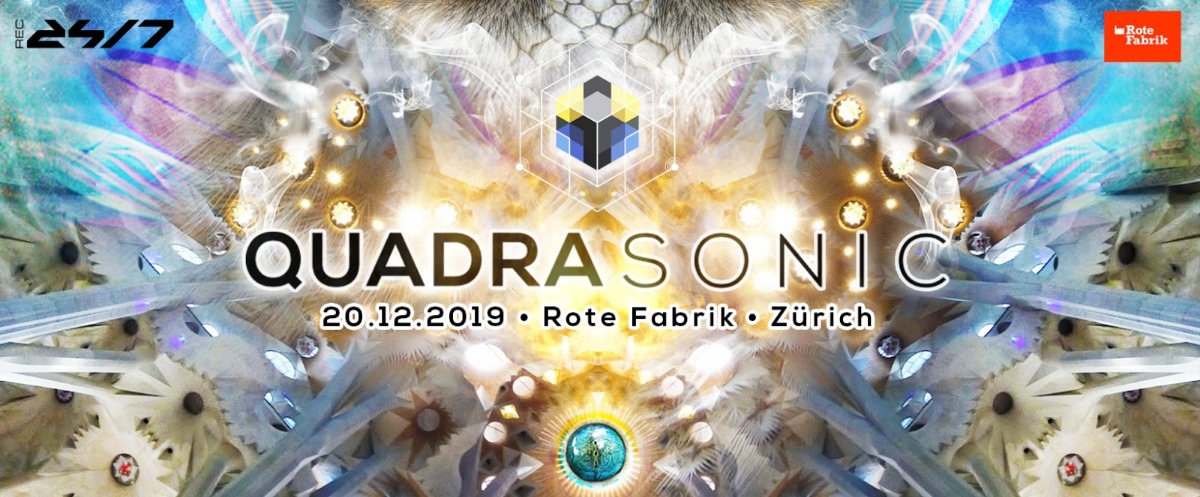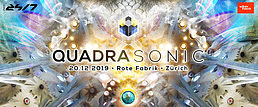 Info
Info
Quadrasonic - Psytrance in Surround Sound (Quadraphonic)
For the first time in Switzerland !

WAIO, BRAINIAC, MATERIA & SINERIDER form a collective presenting an innovative live show, under the guise of Quadrasonic. Over the past 4 years they have been developing the next step in the evolution of Psytrance.
The vision is to showcase psychedelic trance in an intelligent, surround sound format across the globe, and at this time in specially in Zürich. With state of the art technology they have been able to breath new life into electronic
music, and take the listener on a 3 dimensional journey!

_SETUP
4 functione one audio sources are used to create the effect of a 3 dimensional space. With a quadraphonic sound-system it is possible to send signals through the dancefloor in a cinematic way.
Location
Location
Rote Fabrik, Seestrasse 395, 8038 Zürich
Organizer
Organizer
Supported by: Quadrasonic & Audio & Pixel Bangers