Puzzle Symphony pre-party w/ Funktion-One !!! ( by DeCoOrdiNatioN )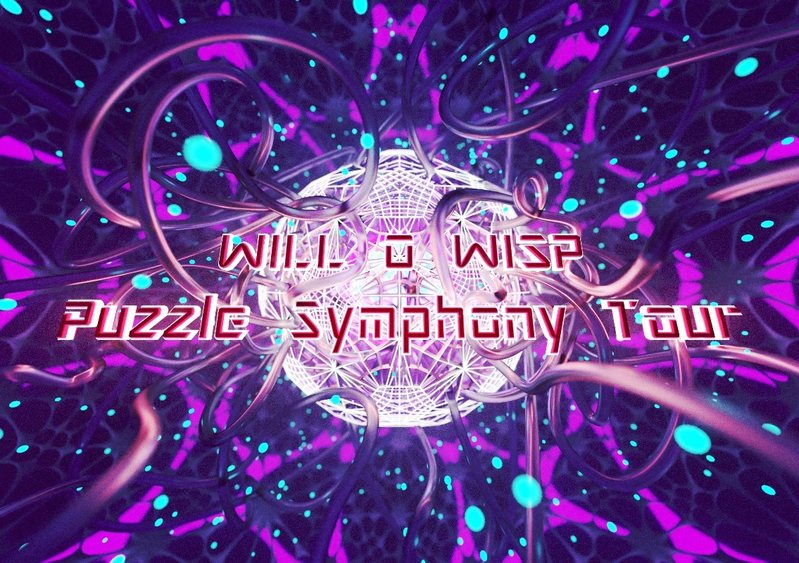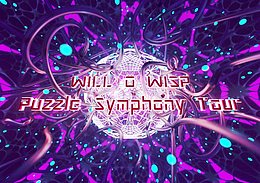 Line Up
__▁▂▃▂▂▃▂▂▃▂▁__
_▁▂▃ - BLAAAST - ▃▂▁_
__▁▂▃▂▃▂▃▂▃▂▁__
★ WILL O WISP ★ ( 7H - LIVE + DJ )
▸
soundcloud
// Dark Prisma Records, (AR)
Will O' Wisp presents his debut album under the title Puzzle Symphony, an aesthetic and technological approach to unite science and arts through Music.
This album will contain his sonic research from both digital and modular realms, bringing forth a new era in sound design in psychedelic trance.
Preview: ▸
soundcloud
★ SPIRIT MOLECULE ★ - DJ -
▸
soundcloud
// Decoordination-Rec. (DE)
// Maniac Psycho Pro.
SPIRIT MOLECULE (MANIACPSYCHOPRO.) is the project created by Patrick Menzel born in 10/06/1990, München.
His first contact with PsyTrance was in 2004, his passion began when he was 14 years old. Altough his first brain contact with the beauty of DarkPsy was in 2010 and he was involved on a molecular magic of every details on that crazy tunes. He joined the DarkSide of PsyTrance. Working on a DJ Project for Labels like ManiacPsychoPro & Pleiadian Records and more.
Now he joined the science of production, to produce high energetic sounds, creating powerful basslines and psychedelic Soundscapes to kick Body and Mind. 2013/2014 he played on festivals like Psychedelic Circus & Indian Spirit.
2014 was his first International Tour througt India for 6 Months, he playd there with Artists like:
Audiopathik,Paralocks,Kashyyyk,Junx Punx,Mad
Scientist,Hyperactive25,Fright Rate,DEV and lots more.
2015 he release a Compilation on ManiacPsycho Pro, called Extrasolar Planets.
★ PSYCHO ACTIVITY ★ - DJ -
▸
soundcloud
// Decoordination-Rec. (DE)
★ OZ ★ - DJ -
▸
soundcloud
// Decoordination-Rec. (DE)
Ӝ̵̨̄▲▲▲▲▲▲▲▲▲▲▲▲▲▲▲▲▲▲▲▲▲▲▲
>>>>> PEACE LOVE AND ROCK`N ROLL <<<<<
▼▲▼▲▼▲▼▲▼▲▼▲▼▲▼▲▼▲▼▲▼▲▼
_▁▂▃▃▂▁_
Deco
Deco
by Space-Nation

by Deko!Or!die



_▁_▂▃▃▂▁_▁_▁_▁_▁_▁_▁_▁_▁__▁▂▃▃▂_▁_
Info
★Will O Wisp DeCoOrdiNation Records Dark Prisma Records★
"- Will o wisp puzzle Symphony tour" on Friday 2 September -"
!! VIVA LA MUSICA !!
You know what music is?
God's little reminder that there's something else besides us in this universe, a harmonic connection between all living beings, everywhere, even the stars.
Music is the great uniter. An incredible force. Something that people who differ on everything and anything else can have in common.
Music is a total constant. That's why we have such a strong visceral connection to it, you know? Because a song can take you back instantly to a moment, or a place, or even a person. No matter what else has changed in your or the world, that one song says the same, just like that moment.
I believe in music... the way that some people believe in fairy tales.
Cheers
▲▼▲▼▲▼▲▼▲▼▲▼▲▼▲▼▲▼▲▼▲
+++++++++++++++++++++++++++++++++++
>< HIGH QUALITY MUSIC & ART EVENT ><
+++++++++++++++++++++++++++++++++++
=D ▼▲▼▲▼▲▼▲▼▲▼▲▼▲▼▲▼▲ =D
>< HIGH QUALITY SOUND & SYSTEM ><
>< NEW UV - DEKORATION SPECIALS ><
>< CHILL & CHAI - COFFEE & SCNACKS ><
>< 3D - MAPPING AND LASER - SHOW> ><
>< FUNKY FRESH W / NEW LOCATION ><
>< FUNKTION-ONE SOUNDSYSTEM ><
>< ACTIVE UNDERGROUND DANCE ><
=D ▼▲▼▲▼▲▼▲▼▲▼▲▼▲▼▲▼▲ =D
+++++++++++++++++++++++++++++++++++
>>> PEACE LOVE AND ROCK`N ROLL <<<
+++++++++++++++++++++++++++++++++++
▼▲▼▲▼▲▼▲▼▲▼▲▼▲▼▲▼▲▼▲▼
_▁▂▃▅▅▃▂▁
★ CHILL & CHAI ★
-> Coffee , Snacks &
-> Fresh fruits for free,
★ for your energy ★
_▁▂▃▅▅▅▃▂▁_
★ FUNKTION ONE ★
<> SOUNDSYSTEM <>
powerd by:
[dns.audio]
De:Nation SoundSystems
// Funktion-One München
_▁▂▁▁▂▂▃▃▃▃▂▂▁▁▂▂▁_
<<>> DARK PRISMA RECORDS <<>>
+++++++++++++++++++++++++++++++
Dark Prisma has hit the 10 year mark after a long and intense journey through the world, our minds and souls. We have decided to shorten the time between what is finished in our studios, and what is released to the public. This is designed to give our listeners at home a direct experience of what is like to hear us live.
Therefore we are announcing that we will venture in the digital realm with a series of Singles and Eps, featuring all of our artist roaster, going through all the Psychedelic Trance spectrum, from Hi Tech, to Dark Psy to Forest. We will never stop working on long, quality CD releases, but we also want to have a more direct and open connection with our listeners and share what is going right now in our art.
Also we are taking this digital road to open up a new space of audio explorations that go beyond the scope of trance, where you will see new transformations and side projects of all the Dark Prisma artists.
We would like to present to you Bass Habits, the trap, glitch hop, dubstep project coming from Frantic Noise, and Nodo, the dub side project of Valentin from Pandora's Box. We also present you Fox Bolder, the new identity of Glosolalia for EDM explorations.
We also want to officially welcome Musgo, the solo project of rapper Flai from Misiones, who is currently working with Prisma on a psyhop/trap ep. Flai/Musgo has been a fundamental part of hip hop and underground culture in his home town Posadas, and we are delighted to have him with us, making him the first rapper to join a dark psytrance label.
You can check all of our Artist music in our Dark Prisma Bandcamp clicking here. So without further ado, this is what the Dark Prisma Release schedule looks like for the end of 2015 and all 2016.
_▁ _ ▂▂▂ _ ▁_
Entry
Entry
At the Gate: 10 €


-> free entry for Birthday Kids!!
-> no entry under 18 years!!
-> no drugs!!
Organizer
Organizer
DeCoOrdiNatioN


(powered by
DarkPrismaRecords)