PULSE FAMILY GATHERING : Lunar Bloom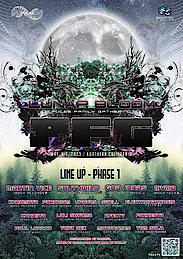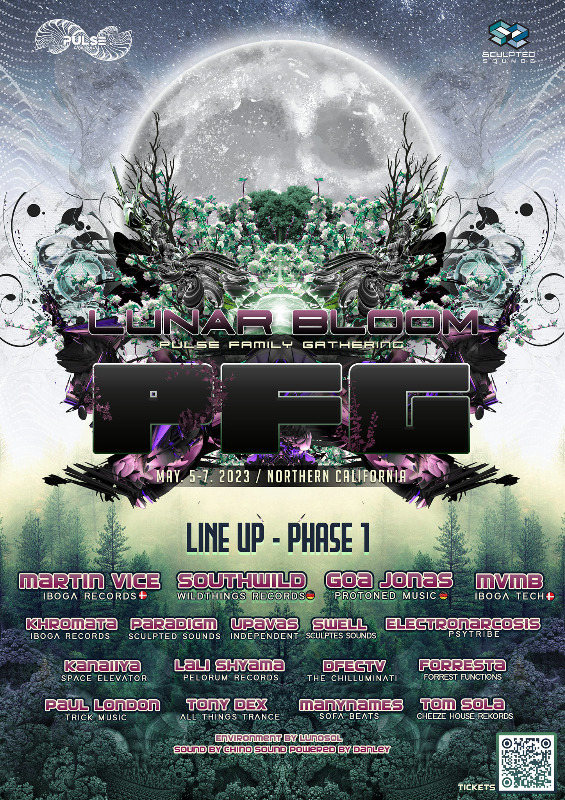 Info
You've heard the rumors...and it is true! PFG is back with a stunning new and fresh location upon which to host a spring time phamily reunion!
We have chosen the spring full moon which should coincide with the yearly wildflower bloom on the property to create a lush and verdant playground for us all.
Of course you can expect all of the things you love Pulse for. From a proper and varied psychedelic lineup to top notch sound and immersive colorful deco.

Capacity is limited on this one to maintain a proper balance with the land.
PRODUCTION
Forest stage : Lunosol
River stage: Harmonic Destinations
Sound : Chino Sound (Los Angeles)
LINE UP
Phase 1 : Jan 18 (released)
River stage ( Chill space) : Feb 8
Phase 2 : March 1

Tickets :
First tier Sold Out!
Second tier $135 ON SALE NOW!
Third Tier $170 on sale March 1
Door $190 (if not sold out)
Second and third tier presales will go on sale in January and March with additional lineup releases.
We miss our phamily and are thrilled to bring PFG back one more time for all of you!