Backend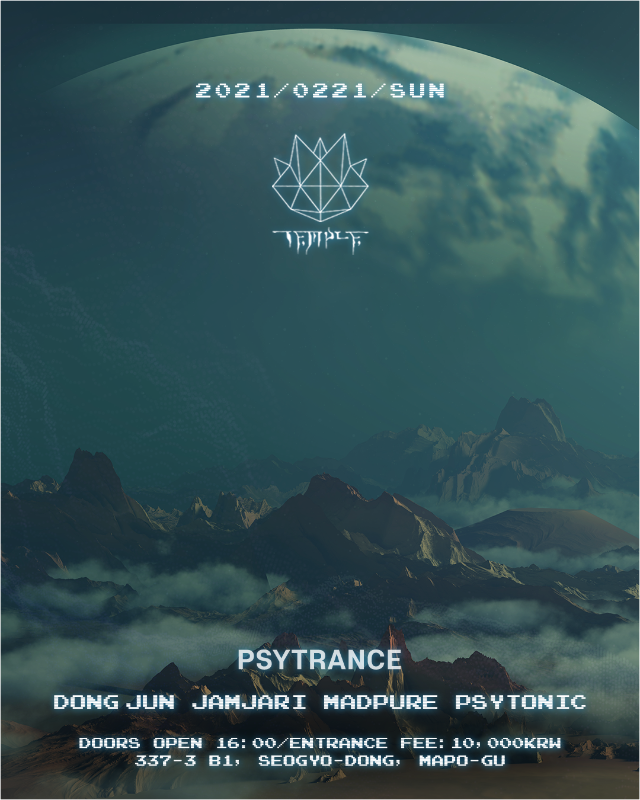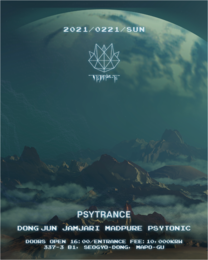 Line Up
Line Up
DONG JUN
JAMJARI
MADPURE
PSYTONIC
Info
𝗙𝗘𝗕𝗥𝗔𝗨𝗔𝗥𝗬 𝟮𝟭. 𝗦𝗨𝗡
⠀
[𝗣𝗦𝗬𝗧𝗥𝗔𝗡𝗖𝗘]
𝟭𝟲:𝟬𝟬~𝟮𝟮:𝟬𝟬
⠀
𝗗𝗝𝘀
𝗗𝗢𝗡𝗚 𝗝𝗨𝗡
𝗝𝗔𝗠𝗝𝗔𝗥𝗜
𝗠𝗔𝗗𝗣𝗨𝗥𝗘
𝗣𝗦𝗬𝗧𝗢𝗡𝗜𝗖
⠀
* 𝗘𝗻𝘁𝗿𝗮𝗻𝗰𝗲 𝗙𝗲𝗲 𝟭𝟬,𝟬𝟬𝟬𝗪𝗼𝗻 +𝟭𝗙𝗿𝗲𝗲 𝗗𝗿𝗶𝗻𝗸
* 𝗡𝗼 𝗠𝗶𝗻𝗼𝗿𝘀 𝗔𝗹𝗹𝗼𝘄𝗲𝗱. 𝗕𝗿𝗶𝗻𝗴 𝗬𝗼𝘂𝗿 𝗜𝗗 𝗖𝗮𝗿𝗱
* 𝟯𝟯𝟳-𝟯 𝗦𝗲𝗼𝗴𝘆𝗼-𝗱𝗼𝗻𝗴, 𝗠𝗮𝗽𝗼-𝗴𝘂, 𝗦𝗲𝗼𝘂𝗹
⠀
----------------------
⠀
'Temple' visitor guidelines:
- You must write your personal details upon entry for possible epidemiological survey
- Denial of entry:
-- Anyone travelled outside the country within 2 weeks
-- Anyone that has respiratory symptom(s) and fever
-- Anyone at high risk from contracting respiratory issues
- Check temperature and respiratory symptoms at the entrance
- Must wear a mask. Entry to the premises will be denied if you do not wear a mask. A mask must be worn all time, exception to the policy at the moment of eating and drinking.
- Must maintain one to two meters of social distancing between people in and out of the premises
- No dancing
- Capacity limited to 12 people
- Maximum 4 persons per each group.
Location
TEMPLE, b1, 337-3, Seogyo-dong, Mapo-gu, Seoul