Psyrhythmix's Christmas edition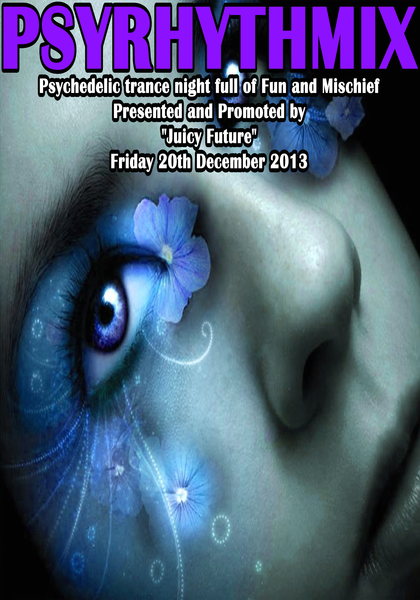 Info
Welcome to this our Christmas Edition :)
It is also my Birthday so i would love for all of you lovely people to come and dance the night away with me to celebrate 50 years on this planet.
Music has always been a huge part of my life and cannot think of a better way to celebrate with Dj's i admire and music i love..........
So get your dancing shoes on and come to the best club in London for the best fun xx
Hope to see you all there
Love
Jessie Orange xx
Friday 20th December 2013
11pm-9am
Psychedelic Trance
Djs
ThallOm
[facebook.com]
Darkside
Van Nukem
Alan Maverick Richardson
[facebook.com]
Oontz Doof
[facebook.com]
Digital Stone
Dyego Melodic Noise
[facebook.com]
£5 before 12am £10 after.
*PLEASE NOTE*
You will need to bring some form of ID with you.
No ID = No Entry
Club 414
414 Coldharbour Lane, Brixton, SW9, 8LF.
[club414.org]
HOW TO GET THERE ::
Tube = Brixton (Victoria Line)
Rail = Brixton mainline station
Daytime buses: 2,3,35,37,45,59,109,118,133,159,196,250,322,333,345,355,415,432,P4,P5
Night buses = N2,N3,N35,37,N133,N159,250,689,690
Directions: Come out of Brixton tube station and turn left. Walk100 yards till you see KFC on your left. Turn left and walk 100 yards. You have reached your destination.
Entry fee
Entry fee
£5b412 £10 after