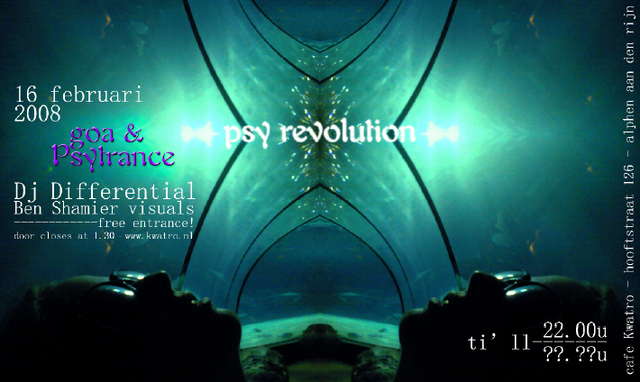 Info
Psyrevolution party
A small party in a café.
Dj Differential will provide the groovy psy trance we know you'll love.
Although it's a café, we do have a (small)
dancefloor + Psyrevolution deco and
surprising visuals by artist Ben Shamier
Because we do this for fun we've kept the entrance free, do be there before 1.30! That's when the doors close.
[kwatro.nl]
for further info.
Hope to see you then!
Location
Location
Café Kwatro
Hooftstraat 126
Alphen a.d. Rijn
tel. 0172-472549
[kwatro.nl]