Backend
Psymbosium Full Moon mt.Olympus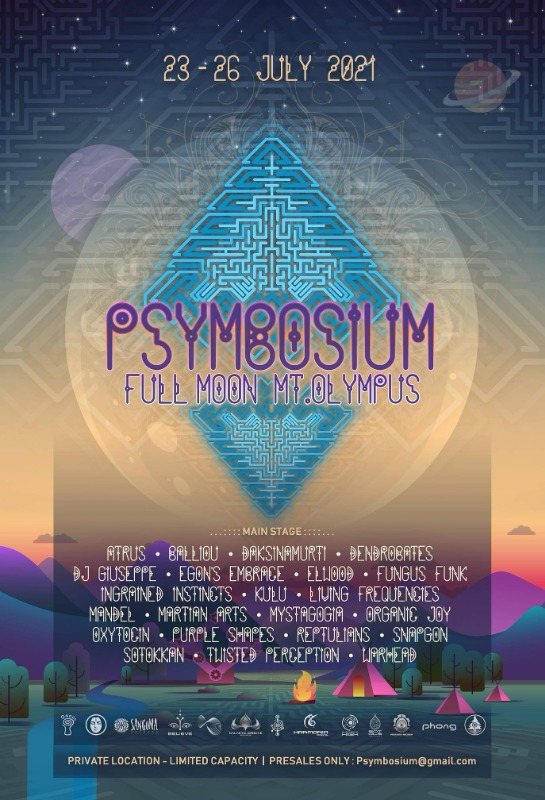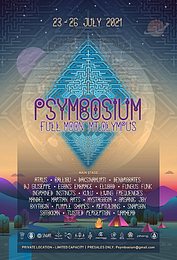 Deco
Deco
Sotols_Art and more crews TBC
Info
Our community 'Friends of the Mountain and Music' is delighted and proud to announce for the second consecutive year the Psymbosium event, which will take place July 23-25/2021 on Mt.Olympus.
An artistic event focused on human, nature and music! After last year's successful journey, we have no choice but to unite all our powers again, expecting a more magical feeling, in one of the most beautiful mountains of Greece!
Our ultimate goal is a quality and anesthetically beautiful event.
The event takes place in a private property, in 1000m + altitude, having the required space and breathtaking views of the mountain of gods.
This year just as the last one, one to participate will have to get a ticket only from a pre-sale point and therefore will not be able to get any ticket at the entrance.
All details and questions about the tickets will be clarified in our Facebook page:
[facebook.com]
In the second continuous Psymbosium will be a bigger line up , bigger sound system, bigger dancefloor and stage deco !
60 hours of audiovisual marathon combined with a wonderful audience and of course the energy that radiates from Olympus!
The line up will be updated continuously as the last artists will be added till the completion of it, the day that ticket sale will start..
Also at the event we will provide homemade quality cooked food as well as fast food for all tastes and preferences, with products that we will get from the local community, supporting them at the same time!
Thank you from the bottom of our heart for your support and we are looking forward to have you here!
Camping area
Parking area
Food & drink area
Artistic shops
Bath & toilets
Organizer
Organizer
Psymbosium Crew