Backend
Psyhead Community present "SHANTI SHANTI"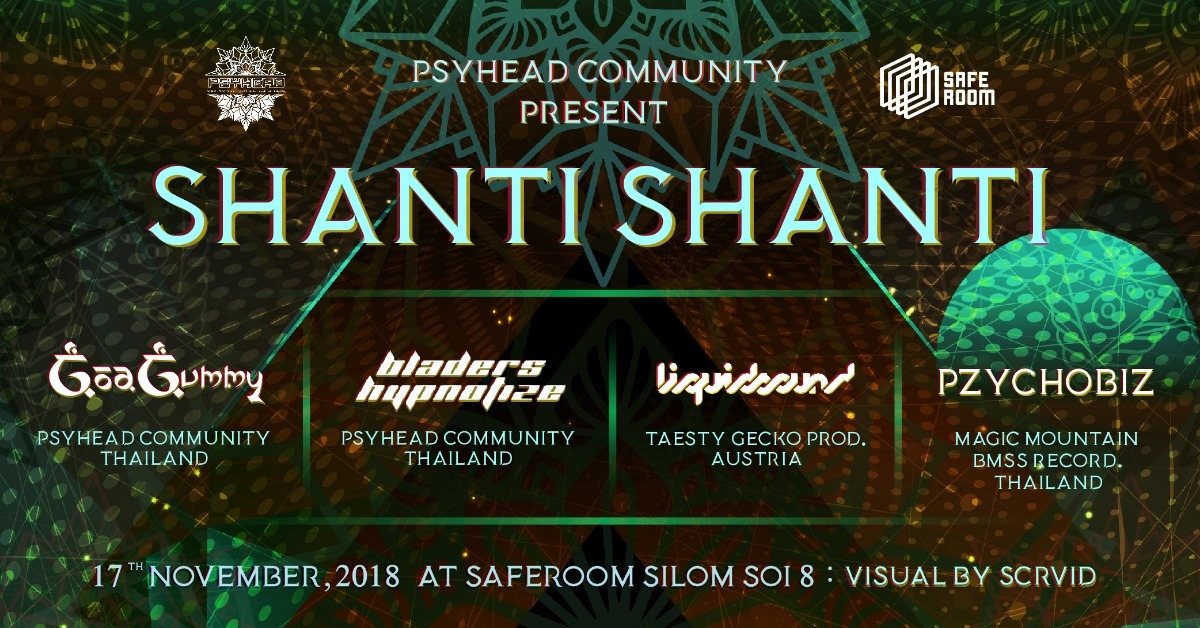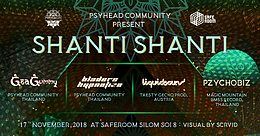 Info
Just roll n let's go!!!

Psyhead Community pres. SHANTI SHANTI

We come in peace and leave with our love. Was a really good time at PSYAMESE night and we continuously to the next one!

Goa Gummy and Bladers Hypnotize always there and this time we're pleasure to welcome our bro "LIQUIDSOUND" (Taesty Gecko Prod. / Headroom Prod. : Austria) to give you his debut set in Bangkok! Along with our queen that most of you all know her well "PZYCHOBIZ" (BMSS records / Magic Mountain fest : Thailand)

Of course with our represented local new shine bright Psychedelic Visual artist : SCRVID dare you to see by your eyes!!!

The Thai party season is coming close now then let's start by stomping in the down town!!!

Saturday 17th of November @ Saferoom / Silom soi 8 , Silom rd. , Bangkok.

300 THB only at the door.

Thx for all support and see you there AS ALWAYS!!! ♥
Location
Location
Saferoom @ Whiteline , Silom soi 8.
Organizer
Organizer
Psyhead Community
From
[[- GoA GuMmY -]] ·
1,011