Backend
Psygathering 2019: Alpha portal , Astrix, Ace ventura and much more :3 rooms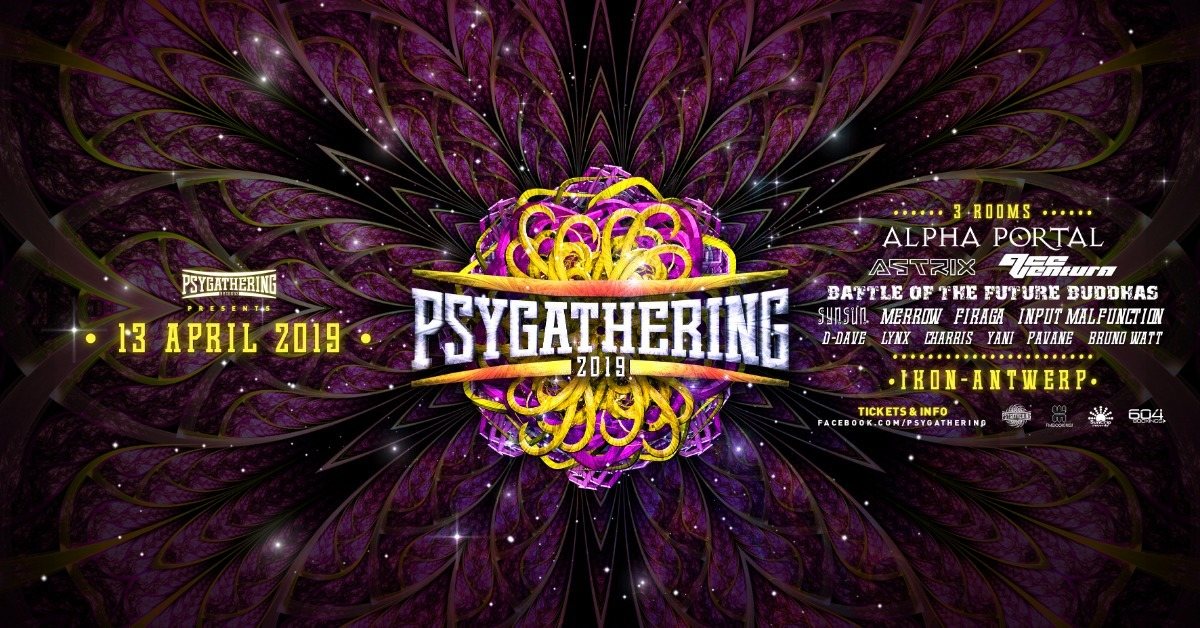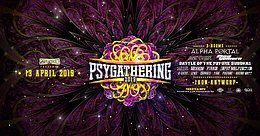 Line Up
This edition we have something really special for all of you!
For the first time ever ALPHA PORTAL will be performing in Belgium!
Astrix & Ace Ventura teamed up for this project and in no time has set to become one of the most wanted psy trance acts around!
They will take you through their portal of psychedelic sound to create a night you won't forget...
Area 2 will be dedicated to 15 years of Suntrip Records so come over and celebrate!
If you're more into Dark we have some sweet sounding artists from Schlabbaduerst Rekkords for you in the 3rd room!

Not to mis!

Main Room:

⚡ Alpha Portal
⚡ Astrix
⚡ Ace Ventura by Yoni Oshrat
⚡ Input Malfunction
⚡ SynSUN
⚡ Dj Firaga
⚡ Bruno Watt

15 years of Suntrip Records

⚡ D-Dave retro set
⚡ Battle of the Future Buddhas LIVE retro set ( Boom Records, Suntrip Records)
⚡ Lynx (Suntrip Records)
⚡ Merr0w LIVE (Suntrip Records)
⚡ Pavane (Suntrip Records)

Forest - Dark

⚡ D-Dave (Schlabbaduerst dj set)
⚡ Battle of the Future Buddhas LIVE (Schlabbaduerst Rekkords)
⚡ Charris
⚡ Yani (Schlabbaduerst Rekkords)
Deco
Deco
Deco will be provided by Campattack Visuals, Lost in Strings and Psyberration!
Info
This will be one you don't wanna miss!
Ticket sales starts december 22 at 2 PM so be prepared to catch those really early birds!



▒░ Things to leave at home ▒░

- Drugs
- Own drinks
- Under 18 years
- Bad vibes

▒░ Some extra's ▒░

- Free fruit and candy during the night
- UV face painting
- Special Acts
and more….
Location
Location
IKON Antwerp
Straatsburgdok noordkaai 3
2030 Antwerp
Entry
Entry
Really early bird: 16 €
Early bird: 21 €
Presale:25 €
Doorsale:30 €