PsyDance w/ THÔR, Indicazo & Native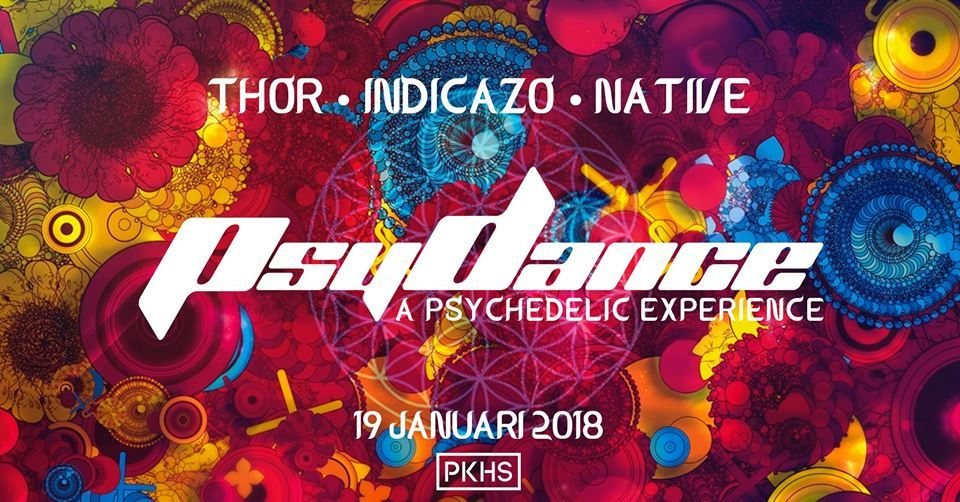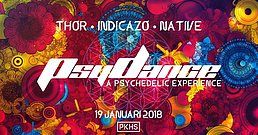 Line Up
Line Up
Indicazo
THÔR
Nathan Native
Info
A new year brings along new things. Starting with a brand new concept called PsyDance for a psychedelic experience. Let's take your consciousness to higher dimensions on the 19th of January. Join us for a one mind atmosphere.
+++++
ACCESS TO A HIGHER DIMENSION
Attend = Guestlist tot 00:00
Door €5,-
+++++
TRANSPORTATION
Klik op bit.ly/pkhs_bus voor je terugreis. De heenreis bepaal je zelf, de terugreis wordt verzorgd bij genoeg aanmeldingen.
+++++
FACILITIES
✓ Lockers
✓ Rookruimte
✓ Chill area
✓ Sigaretten
✓ Oordoppen
✓ L-Acoustics soundsystem
+++++
FOLLOW & SUPPORT
FACEBOOK:
[facebook.com]
FACEBOOK:
[facebook.com]
INSTAGRAM:
[instagram.com]
WEBSITE:
[PKHS013.nl]
+++++
VENUE INFORMATION
Date: 19.01.2018
Time: 22:00 – 04:00
Where: PKHS
City: Tilburg
Streetname: Heuvelring 94, 5038 CL
Age: 18+
Location
Location
PKHS
Heuvelring 94
5038cl Tilburg
Entry
Entry
5,00
Attend = Guestlist till 00:00