Psychill Night: DJANE NINA - Progressive Beats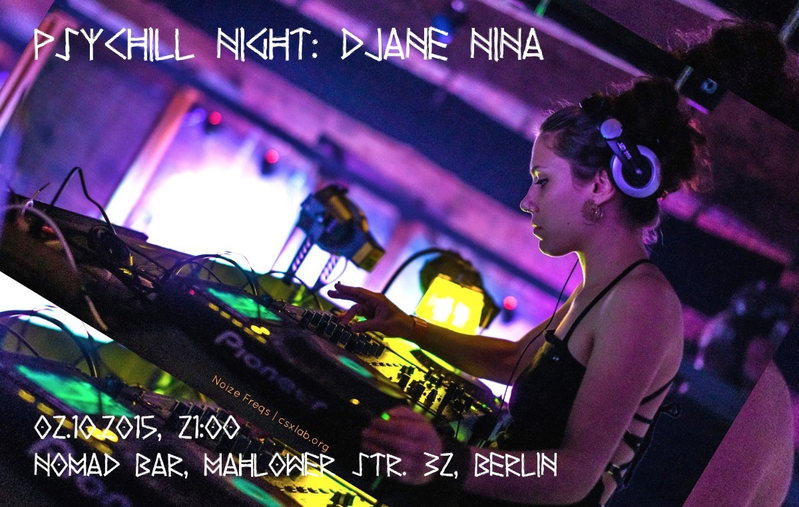 Info
Info
Djane Nina is Antonia Foletti. She is born in a little village in south Switzerland in 1992. She dreamt for long to be able to mixing and finally when she was 21, she moved in Berlin and she started to play. Thanks to the big psytrance scene in Berlin she quickly found good opportunities where she could DJ.

She already shared the stage with many recognized artists like Iliuchina, Mad Maxx, Atma, Skyfall, Krumelur, Geko, Brojanowski.
Her music style ranges from Full On, Psytrance, hard Progressive to Chill out. Her music is influenced by labels such as Nano Records, ANTU records, Phantasm and IONO records.
She's a resident DJ at PsyLab Records events in Berlin Germany.
Location
Location
NOMAD Bar
Mahlower Str. 32
12049 Berlin-Neukölln
U8 Boddinstrasse