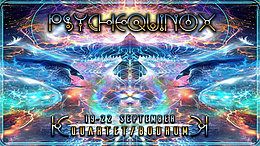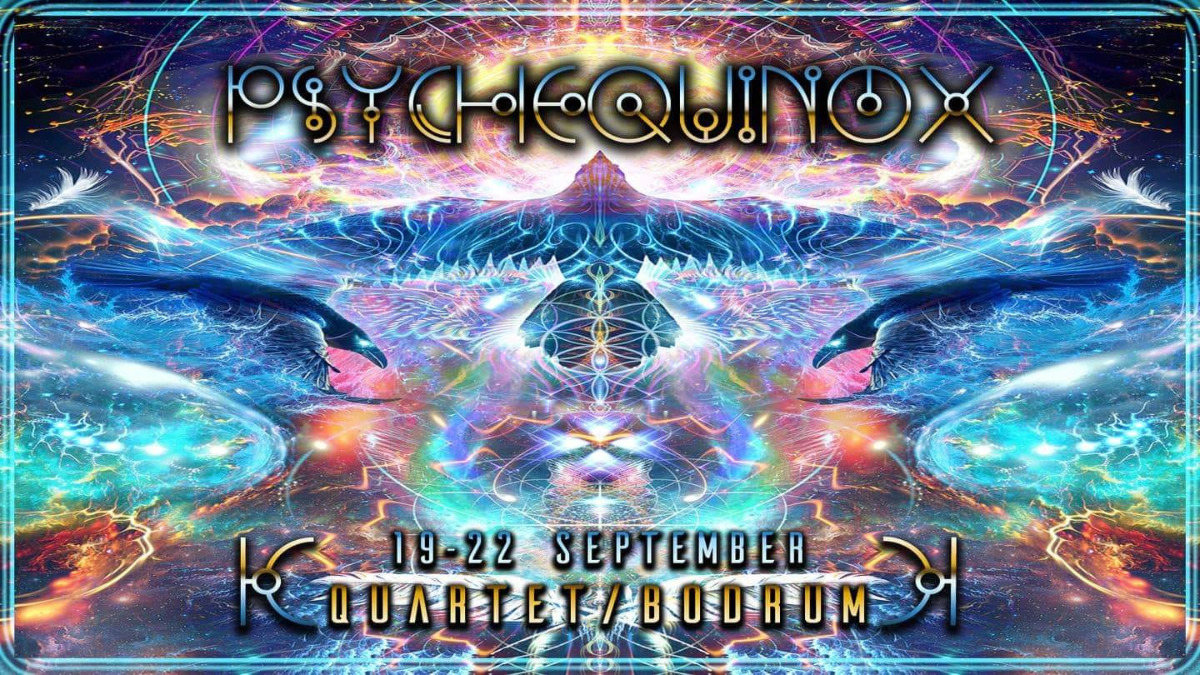 Info
English below.

TR:
Sonbahar ekinoksunda ruhunuza çok iyi gelecek ikinci buluşmamıza sizi de bekliyoruz! Önceki seneden akıllarda kalan etkinliğimize daha iyi, daha canlı olacak şekilde büyüyerek, kaldığımız yerden devam ediyoruz.

Yazı geride bırakırken harika DJ müzik performansları kulaklarınıza ilaç gibi gelecek.
A/V ekibimizin sizi başka boyutlara taşıyacak olan görselleri ve yüreğinizi hoplatacak ateş performansları ile unutulmaz bir etkinlik geçireceğiz.

Özel lokasyonumuzun rahat, keyifli atmosferinde üç gün sürecek olan bu buluşmayı kaçırmayın.

EN:
We will be celebrating the fall equinox at the very comfortable and enjoyable atmosphere of our special location! There will be fire performances, 36 hour live visual mapping, live and dj sets.

This is the second edition of our growing gathering, which will be bigger and better than last years. With both indoor and outdoor locations, this event will allow us to enjoy the best of both worlds. The location is 15 minutes to the closest beach and we have kept all the menu items at a reasonable price. See you there!
Location
QUARTET BODRUM
Maresal Fevzi Cakmak Cd., Gümüslük Mahallesi
Bodrum, Mugla
Entry fee
Bilet//Tickets
3 Nights 150TL
2 Nights 150TL
1 Night 100TL


Menu:

Food:
Breakfast//Kahvaltı tabağı 15TL
Red Lentil Soup//Mercimek çorba 10TL
Meatball Sandwich//Köfte ekmek 15TL
Sandwich//Soğuk sandviç 10TL
Sandwich with Tuna//Ton balıklı sandviç 10TL
Beans and Rice//Kuru fasulye pilav turşu 15TL
Mixed Fried Vegetables//Karışık kızartma yoğurt 15TL
Salad with Tuna and Cheese//Ton Balıklı Peynirli Salata 15TL
Pizza 20TL

Non-alcoholic:
Çay, Kahve, Meyve Suyu, Kola, 1Lt Su 5TL
Tea, Coffee, Juice, Coke, 1Lt Bottled Water 5TL

Alcoholic:
Vodka&Gin 25TL
Whisky 30TL
Beer 17.5TL
Added

3y 6m

· Update

3y 6m

·