***PsychedelicA***Lightfull Music&Art of Goa***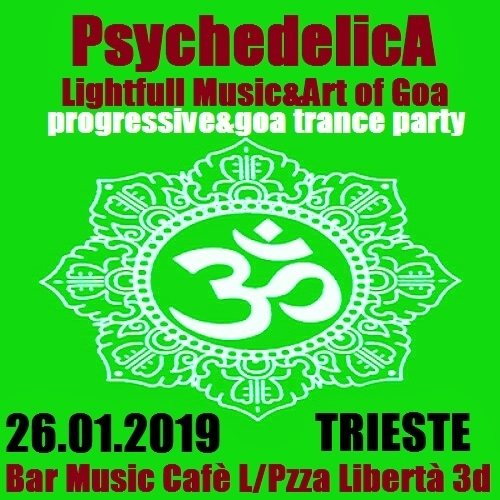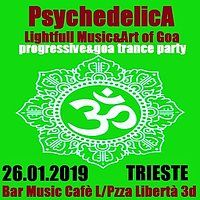 Line Up
Line Up
Dj El Rithmo (PsychedelicA/Goa Destination): Minimal-Full On-Goa Trance+ Fabio Vecchio Bosco (PsychedelicA): intro Psychill&Oriental Mantra.
Deco
Deco
Goa Destination/PsychedelicA staff!
Info
Info
Music: Psychill-Minimal-ProgressTrance-FullOn-GoaTrance
Video: Goa Culture-Trailer of Festival
Art: Fluorescent batik handmade with sacred Symbols of oriental Tradition
Lights: Electric Blu
PLEASE respect the People. Come on peace or rest out. Yes happiness no drugs. No alcool under 18 years.
Location
Location
Music Wine Bar Restaurant Ciò Là/Via Galatti 18a TRIESTE
(a lato della Posta Centrale in Pzza Vittorio Veneto)
Free Entry from H 22.00
Infoline 335 6181410 (Mauro)
Organizer
Organizer
FB page: Goa Destination