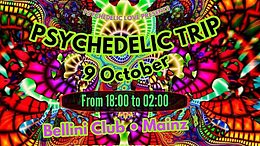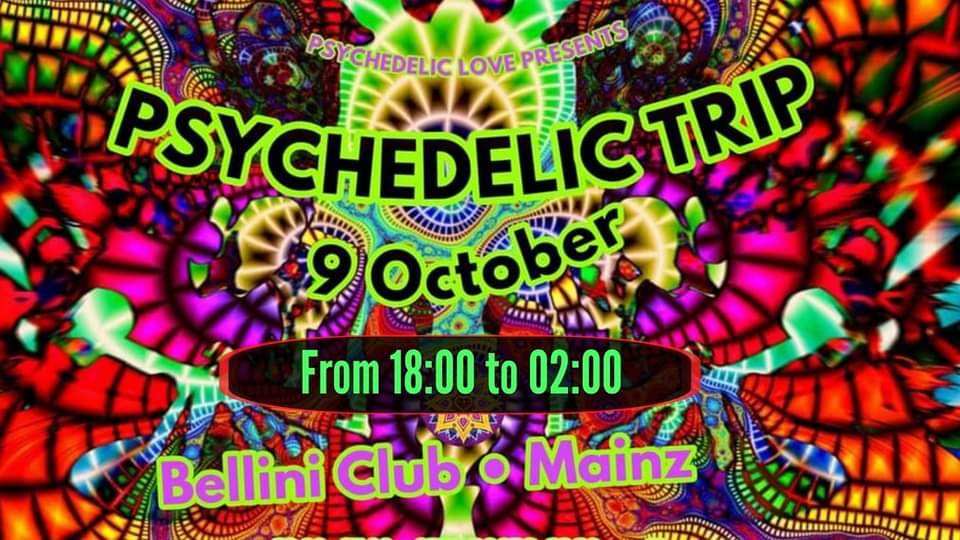 Info
ॐॐ PSYCHEDELIC TRIP ॐॐ
Because of the current situation, we are forced to make some changes to this event. the schedule will be from 18:00 until 02:00 and we will have a very limited number of people.
The tickets will be sold at the entrance, but you can also reserve the place by whasap email and by message to our page.
WhatsApp- 01782936282
Email-
psychedeliclove1943@gmail.com
Page-
[facebook.com]
ॐॐॐॐ
WE OFFER YOU FRUITS ॐ
PSYSHOP ॐ
[facebook.com]
SECURITY ॐ
Friendly security
OPEN DOOR - 17:30
EVENT - 18:00 - 02:00
TRAVEL ॐ
Anfahrt via S-Bahn (S8), der Bahnhof Mainz Nord ist nur 2 Min. Fußweg entfernt,
Für Autofahrer sind ausreichend Parkplätze vorhanden.
BELLINI CLUB
Rheinallee 159
55120 Mainz
Please respect the place and everyone present at the event.
See you on the dance floor
we are one
Psychedelic Love Facebook page ॐ
[facebook.com]
Psychedelic Love events in Bingen and Mainz ॐ
[facebook.com]
Psychedelic Love ॐ international group ॐ
[facebook.com]
Location
Bellini club / Rheinallee 159 55120 Mainz
Entry fee
Entry fee
no more places free
Organizer
Organizer
Psychedelic Love / Germany
Added

2y 11m

· Update

2y 7m

·