Backend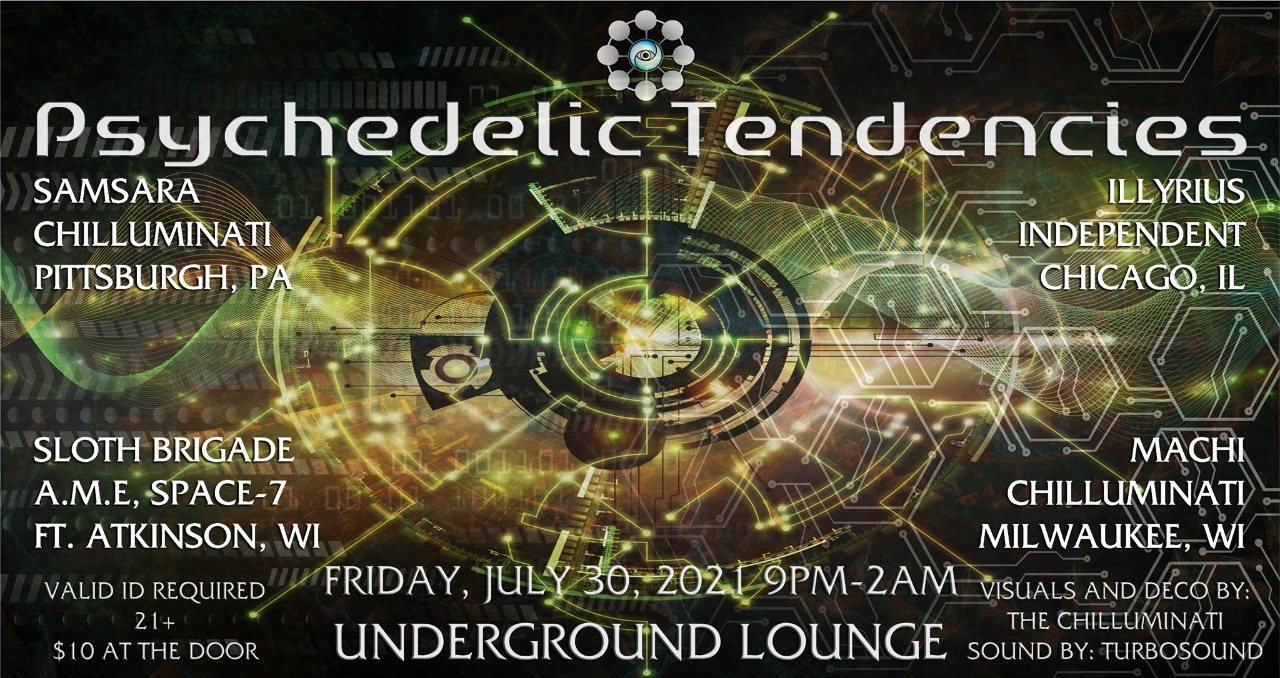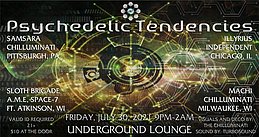 Line Up
Welcome to the second edition of Psychedelic Tendencies!!!!!!
Our mission is to create a space of higher consciousness and connection in the Chicagoland area and it's surrounding region. By bringing together like minded people and sharing our passion for art and music.
Psychedelic Tendencies:
A psychedelic community gathering that brings music, art, and culture together.
**********S.Y.O.T.D.F**********
***LOCATION***
The event will be hosted at the Underground Lounge located in Wrigleyville, unfortunately there is no designated parking for the club, only street parking so public transportation is encouraged also using spot hero to secure a spot is the best way in the city.
**********PARKING**********
[apple.com]
[google.com]
Close to Clark/Newport stop:
[goo.gl]
LINE UP:
Sloth Brigade
A.M.E, Space 7
Ft. Atkinson, WI
soundcloud
[click here]
Samsara
Chillumnati
Pittsburgh, PA
soundcloud
Machi
Chilluminati
Milwaukee, WI
soundcloud
[click here]
Illyrius
Independent
Chicago, IL
[click here]
Info
Info
21+ only
ID REQUIRED
$10 A.T.D (Cash only)
Location
Underground Lounge - Wrigleyville
952 W Newport
Chicago, IL 60657
Organizer
Organizer
Chilluminati.events