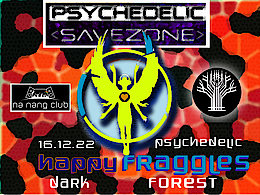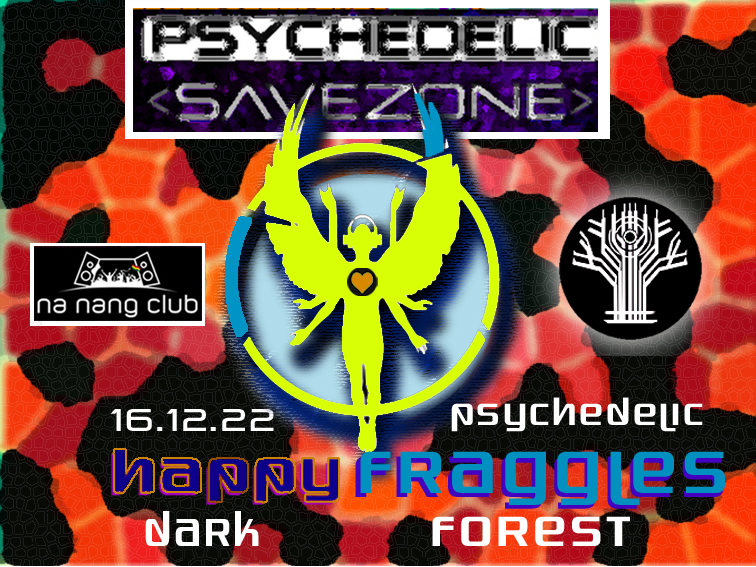 Line Up
Wir möchten euch in die zukünftige Vision der gemeinsamen psychedelischen "SafeZone" welche wir im Moment zusammen am kreieren sind, um uns weiter zwischenmenschlich offen und unkompliziert zu vernetzen, einladen, um ein Teil vom entstehen eines Sozialen-Freiraums zu bleiben und zu werden, in welchen wir uns frei und ungezwungen fühlen können.
Mit dem Ziel uns gegenseitig den Raum und die Zeit zu schenken, zu sein wie WIR sind ohne bewertet und beurteilt zu werden und unter intuitiven Rücksichtnahme der Freiheit und der individuellen Grenzen jeder einzelnen Zelle dieser
Rave-Zusammenkünfte.
Achten wir wie ein Drohnen - Netzwerk darauf was am Floor geschieht und unterstützen und helfen uns gegenseitig um diesen Freiraum für ALLE zu schaffen.
Die musikalische Untermalung wird diesmal sehr flott daherkommen, zieht euch die rutschigen Schuhe an, zum steppen und trance-tanzen.
Entry nice price: 8.-
Für kleine freie Spende gibts Sticker.
Line Up:
DarkforestCrew and Friendz
!Fast Music for Nice People!
<subculture sound for free people>
.
++++++++++++++++++++++++++++++++++++++++++++++++++++

Das Aufbaun der freshen Community fühlt sich aktuell richtig und wichtig an.
Der Vibe auf den "noch" überschaubaren nächtlichen Zusammenkünfte im schönen Na Nang Club ist aktuell mehr als energetisch erfrischend.
WIR wachsen stetig, es mischen sich die alten "Hippie's" und manch erfahrener Elf mit ganz neugierigen, neuen und frischen Seelen.
Gegenseitige Unterstützung mit Lifetricks bietet sich hier an, den das Leben ist zu kurz um alle Fehler selbst zu erleben.
Zusammen bildet sich so ein Netzwerk an Menschen welches sich gegenseitig supportet, heilen und aufrichten kann, von der gefühlt immer kälter und asozialer werden Gesellschaft eines Systems welches von immer mehr Menschen durchschaut wird, in seiner an vielen Stellen immer toxischer zu wirken scheinenden Wirkung auf die Psyche, die Seele und vor allem auf die essentielle Lebensfreude auf unseren Wegen.
Ob mit den ausgewählten Lieblingsmenschen auf der Suche nach dem nächsten Abendheuer oder auf dem Weg als einsamer Wolf/Wölfin auf der Suche nach sichselbst und/oder nach der einen verständnisvollen Seele welche dich begleiten mag um zusammen einen kurzen oder langen Weg zusammen zu gehen, im Takt von 4/4tel Beats unserer Sound Artists versteht sich.
Wer mit offenen Herzen zu Uns kommt wird für einige Zeit nicht alleine sein, falls das der Wunsch sein sollte.
Lasst euch das versprochen sein.
Walk on! You never walk alone!
Keep it simpel and have fun together we stand!
Respect yourself others!
Machen WIR was draus.
DU bist die Party.
Info
Info
Line Up:

DarkforestCrew and Friendz

!Fast Music for Nice People!

<subculture sound for free people>
Location
Na Nang Club
Hernalser Hauptstraße 21
1170 Wien
Organizer
Organizer
DarkForestNetwork