Backend
Psychedelic Living Room #13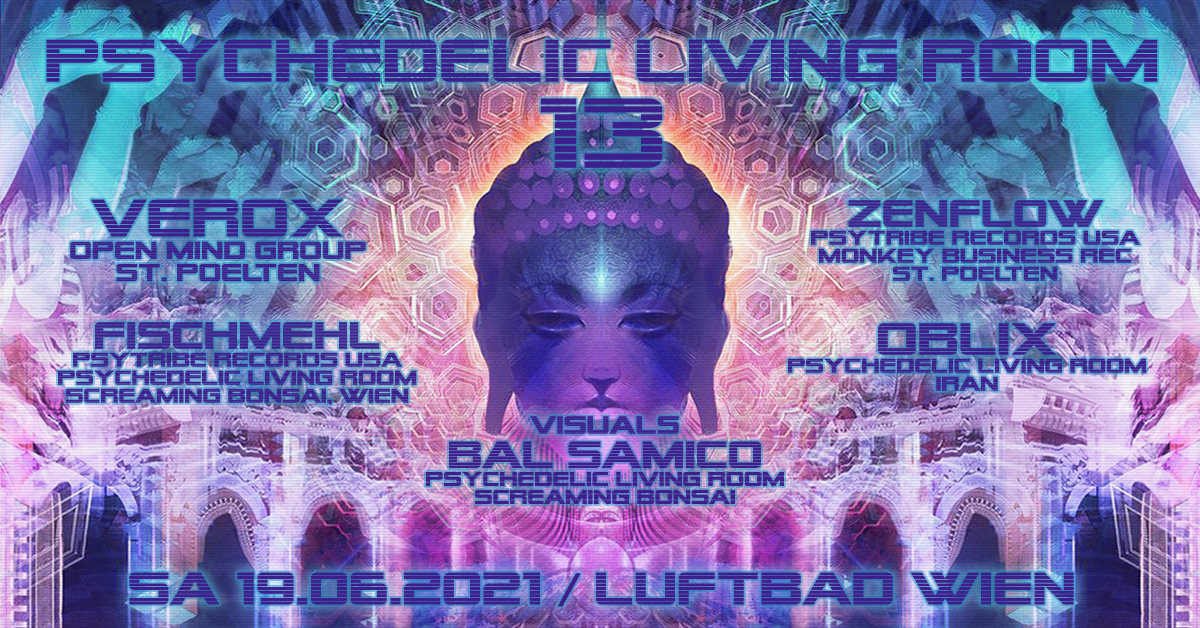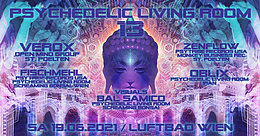 Line Up
••●● ॐ VEROX ॐ ●●••
►► Open Mind Group ◄◄
soundcloud
☀ St. Pölten ☀
••●● ॐ ZENFLOW ॐ ●●••
►► Psytribe USA, Monkey Business ◄◄
soundcloud
☀ St. Pölten ☀
••●● ॐ FISCHMEHL ॐ ●●••
►► Psytribe USA, Screaming Bonsai, Psychedelic Living Room ◄◄
soundcloud
☀ Wien ☀
••●● ॐ OBLIX ॐ ●●••
►► Psychedelic Living Room ◄◄
[facebook.com]
☀ Iran ☀
Visuals:
••●● ॐ BAL SAMICO ॐ ●●••
[facebook.com]
☀ Wien ☀
Decoration:
••●● ॐ PSY LIV ROOM ॐ ●●••
[facebook.com]
☀ Wien ☀
Info
••●🔥●•• Psychedelic Living Room #13 ••●🔥●••
► Vorreservierungen bitte an
armin.bautz@chello.at
◄
🌀 The psychedelic party with an extra dose of cozeiness is back! 🌀
DIE psychedelische Wohnzimmerparty mit dem einzigartigen Partykonzept in Wien, mit der extra Portion an Gemütlichkeit, in einer ganz besonderen wohligen Atmosphäre mit gratis Knabbereien. Spezial-Auswahl an Absinth und anderen seltenen alkoholischen "Köstlichkeiten"! Mehrere Sorten von Cocktails, Longdrinks, Absinthe, Gin, Rum, Whisky, Tequila!
Bitte rechtzeitig kommen, die Platzanzahl ist beschränkt!
► Vorreservierungen bitte an
armin.bautz@chello.at
◄
>>>> Covid19-Maßnahmen <<<<
- Einlass nach 3G-Regel
- Registrierung bei der Kassa
- Zugewiesener Platz
- Raum-Rotations-Konzept
- Vorreservierung möglich
- keine Gästeliste
Location
Luftbad, in der Luftbadgasse 17, 1060 Wien
Organizer
Organizer
Screaming Bonsai, Psychedelic Living Room