Backend
Psychedelic Livestreams to 'RAVE @ HOME' for 9 hours straight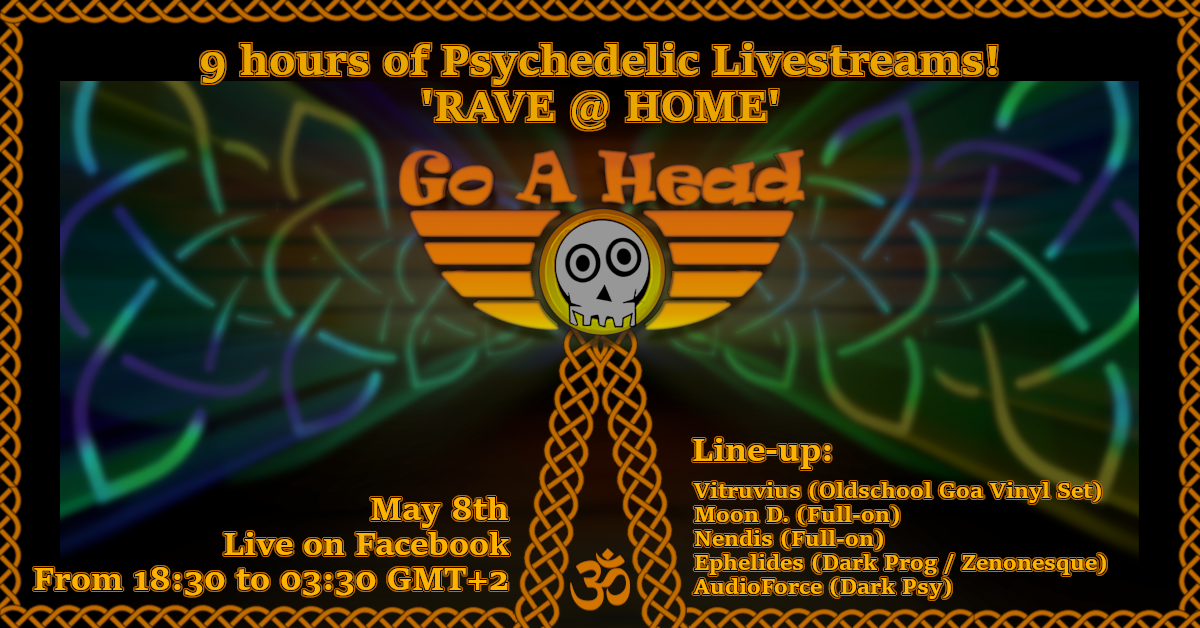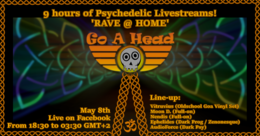 Line Up
Line Up
Vitruvius (Oldschool Goa Vinyl Set)
Moon D. (Full-on)
Nendis (Full-on)
Ephelides (Dark Prog)
AudioForce (Dark Psy)
Moon D. (Full-On)
Deco
Deco
The DJ's are decorating their living room for this stream, haha!
Info
Info
Due to the current circumstances a good rave is in short supply worldwide and our dancing shoes are stiffening up at a unprecedented rate.

Let's move the rave to our own homes, outdoor sheds, living rooms or bathrooms, we really don't care as long the party is somewhere!
Invite a few close friends, turn up the volume and let's get that party started, it's been too damn long ago.

The stream will be hosted on Facebook through the Go A Head Facebook page, it will also be added to the eventpage on Facebook.
Location
Location
Anywhere you have access to Facebook, the event page is:
[facebook.com]
The stream will be shared in the event as soon as it's started.
Entry
Entry
None, everybody is free to enjoy and create a rave at home.