Backend
PSYCHEDELIC INVASION FESTIVAL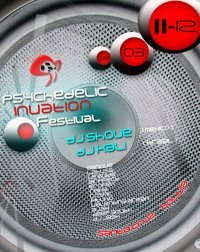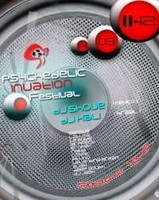 Info
Psychedelic Invasion Festival

An incredible festival in the second editon this time Invading Santa Cruz - Bolivia with amaizing performances From Brazil an Mexico beside the best of Bolivian artist`s.

the festival will have 3 dance florr`s : one main, One Chill, and one alternative. Food & Bar area. Also 3 Difrent tipes of Decoration: Chill(flourecent), main (special Ligths), and Reaggue style.

1 Main (House, Progressive, Trance)

1 Chill Out (Ambient, Lounge, House, Chill Out)

1 Full Reaggue

more info and details soon .....
Location
Location
"Las Lagunas" turistis resort
37th Km between Warnes and Montero
Santa Cruz, Bolivia
for more info about the place how to get there and pictures of "Las Lagunas" visit
[psyinvasionfestival.com]