Backend
Psychedelic Gaff #20 Psy Christmas w/ Sionnach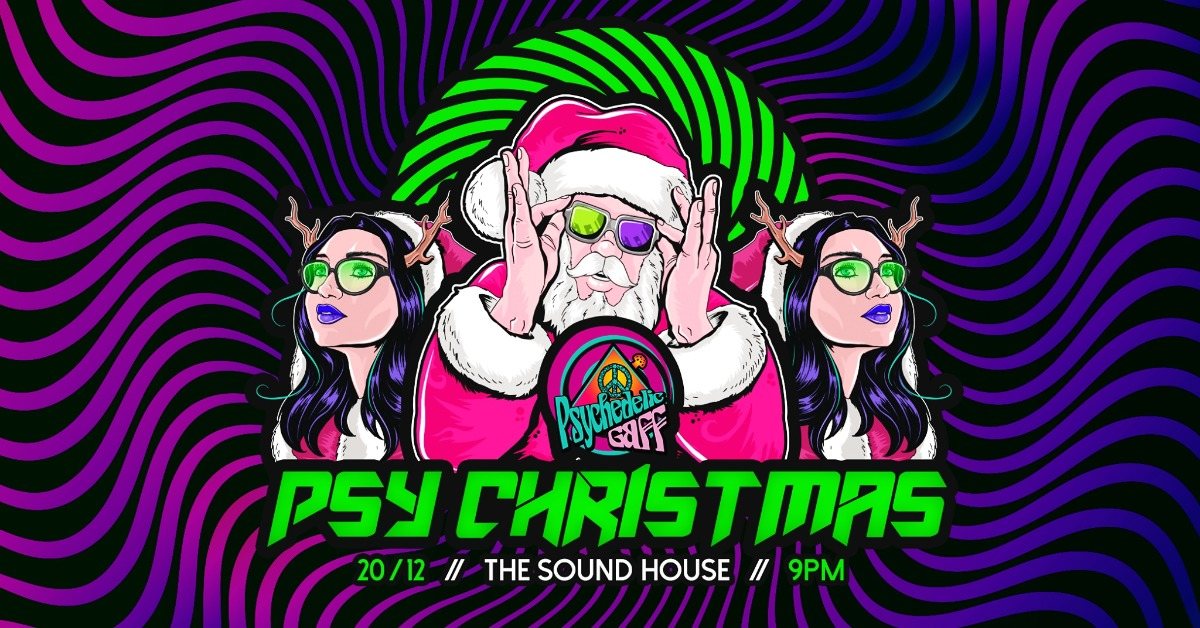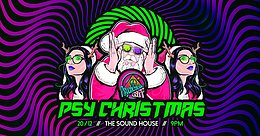 Line Up
It's that time of the year again... 2019 is coming to an end... but before that we have our Psy Christmas to celebrate and gathering with the family one more time!
⬛◼◾▪ LINE UP ▪◾◼⬛
▪ LIVE ▪
🎄 SIONNACH (Shunyata Records)
🎧
soundcloud
🎄 THONGORO (Jangrua Recordings)
🎧
soundcloud
▪ DJs ▪
🎄 The Adults Want Psytrance
🎧
soundcloud
🎄 JuliosMap (Psychedelic Gaff/Oggy Psy Club)
🎧
soundcloud
◼◾▪ LOCATION ▪◾◼
The Sound House
Doors open at 9pm
Over 18's (ID required)
◼◾▪ TICKETS ▪◾◼
Link:
[eventbrite.ie]
Early Bird: 10€ + Ticket fee
General Admission: 13€ + Ticket fee
At the door: 15€ all night
▪ DECORATION by Fractal SOUL Décor
▪ FUNKTION-ONE Sound System
▪ DIGITAL ART/DESIGN by DP - Graphic Designer & Guitarist
▪ PHOTO by HAT SHOT media
____________________________________________________
▪ ABOUT THE DJS ▪
🎄 SIONNACH
Sionnach, based in the West of Ireland, is the alias of psytrance producer Tadhg Kelly.
Always interested in fusing styles and sounds of the psychedelic, this project focuses mainly on groove and high energy sounds.
FB:
[facebook.com]
SC:
[click here]
BC:
[bandcamp.com]
SF:
[spotify.com]
YT:
[youtube.com]
IG:
[instagram.com]
🎄 THONGORO
Thongoro is my psytrance solo incarnation.
I became aware of the psychedelic scene near the end of the 2000s, and I later started to dig into its kaleidoscopically rich musical world as well. I wanted to take part in the scene more actively, so I became a DJ, and played at various local parties. In around 2014, I began to make my own music, slowly developing my own taste during the process - I found myself wanting to make a fiercely energetic impression with high-voltage night-time psytrance music. With Totem Hotel, I founded the Anchu project, and in collaboration with FoldingCircus, the project Taangarga - with both duos we managed to perform at several gatherings throughout the years, like the SUN Festival in Hungary, the Solar Seed Festival in Romania, or the Audio Garden Festival in Ireland. United with my fellow artist friends, we are the collective called Jangrua Recordings - we're planning the release of several compilations, solo- and collaborational albums in the future.
FB:
[facebook.com]
SC:
[click here]
🎄 THE ADULTS WANT PSYTRANCE
The Adults Want Psytrance (TAWP + a.k.a. Animistic Live) is a progressive & full-on psytrance producer and DJ who has on the psychedelic music culture a way of life.
Highly influenced by Pink Floyd since the early ages, has joined psychedelic electronic music scene in middle 00's. Firstly DJing as a pure hobby on small friend parties, soon started studying and getting into writing & production in 2010, since then spends the whole free time to his major life passion.
His presentations always brings brain melting combinations of creamy psychedelia with fat powerful basslines & ass kicking dry drops. Afternoons filled with groovy & melodic progressive vibes turns into faster straight forward nights during his transition sets.
FB:
[facebook.com]
SC:
[click here]
IG:
[instagram.com]
EP:
[ektoplazm.com]
🎄 JULIOSMAP
Julio began his contact with electronic music in 2006 when he attended to a dj course in his hometown São Bernardo do Campo (Brazil). For a few years varied his style between Electro, Minimal and Techno, when he also organized his first party called "Astech", back in 2008. But in 2011 after his first festival dedicated to the psytrance culture he fell in love with the people and the music and began to explore the fastest BPM's in his mixes.
With his untiring search for new songs, he has a characteristic style exploring psytrance and its variations, playing without rules and making his mixes a moment where he can enjoy doing what he loves to do.
Based in Dublin since 2014, few years later he started to organize the indoor party "Psychedelic Gaff" trying to bring what he experienced in different festivals to the parties, has already brought many artists to play in Ireland, some of them for the first time!
During this time he had the opportunity to play in festivals around Europe as S.U.N. Festival (Hungary), Solar Seeds Transylvania (Romania), Alien Vibrations (Ireland), Sundown Gathering (Ireland), Fuinneamh (Ireland) and Audio Garden (Ireland).
FB:
[facebook.com]
SC:
[click here]
IG:
[instagram.com]
YT:
[youtube.com]
Location
The Sound House (inside The Wiley Fox)
28 Eden Quay - Dublin 1 - Dublin/Ireland
Entry
Entry
◼◾▪ TICKETS ▪◾◼
Link:
[eventbrite.ie]
Early Bird: 10€ + Ticket fee
General Admission: 13€ + Ticket fee
At the door: 15€ all night