Psychedelic Gaff #19 Dream Project Records label night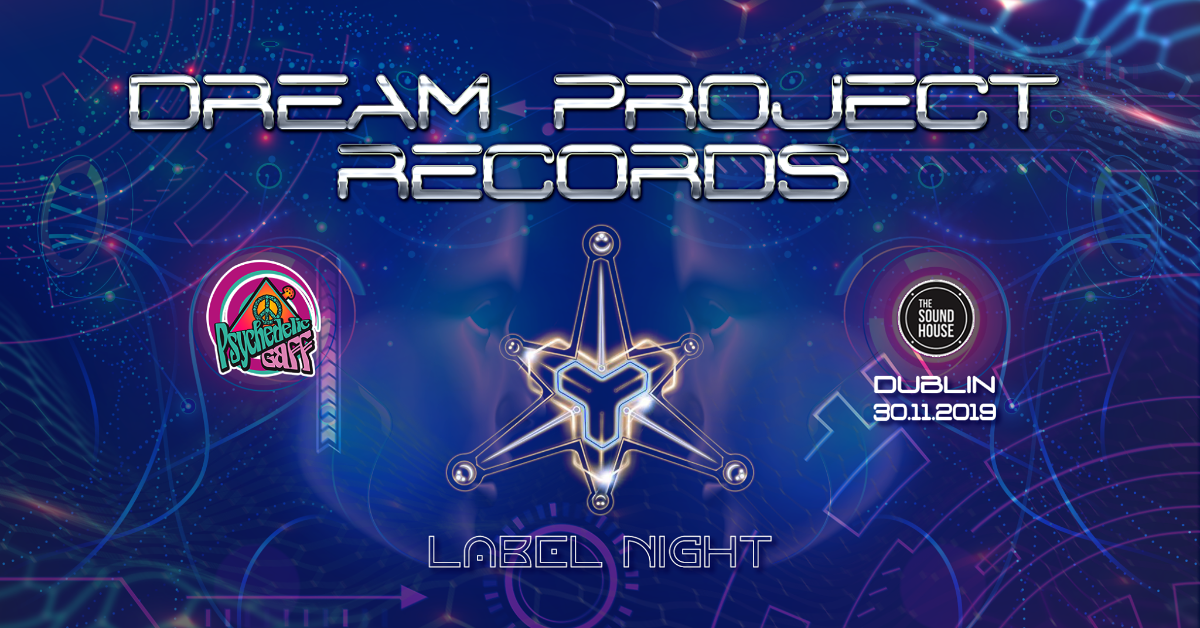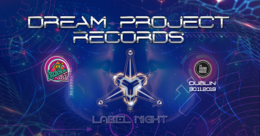 Line Up
Psychedelic Gaff invites Dream Project Records to showcase their label for the first time in Dublin! 😃
"Dream Project was born in Venice from the union of two groups of guys willing to bring aggregation and social entertainment in a city extremely touristy. From a simple passion over the years this group increases good skills of organization, but especially in music composition. After 7 years of event programming and musical creation with the name of 'Dream Project Tribe' the group moved to the nearby Trieste, working with local crew to create different events between Trieste and Slovenia. A little later came the idea to bring the music across the border initiatives and serving as a label with a sound emerging influences from 'Fullon Twilight' & 'Darkpsy' with transcendental grooves that characterize this new project."
⬛◼◾▪ LINE UP ▪◾◼⬛
▪ LIVE ▪
🌟 N.E.S. (Dream Project Records) - ITA
🎧
soundcloud
🌟 PSIKED'ELIAH (Dream Project Records) - ITA
🎧
soundcloud
▪ DJs ▪
🌟 Kalizer (FullMoon Psy Ire/Audio Garden/Shunyata Records)
🎧
soundcloud
🌟 Organic Joy (Galactic Groove Records)
🎧
soundcloud
🌟 JuliosMap (Psychedelic Gaff/Oggy Psy Club)
🎧
soundcloud
◼◾▪ LOCATION ▪◾◼
The Sound House
Doors open at 9pm
Over 18's (ID required)
◼◾▪ TICKETS ▪◾◼
Link:
[eventbrite.ie]
Early Bird: 12€ + Ticket fee
General Admission: 14€ + Ticket fee
At the door: 15€ all night
▪ DECORATION by Fractal SOUL Décor
▪ FUNKTION-ONE Sound System
▪ DIGITAL ART/DESIGN by DP - Graphic Designer & Guitarist
____________________________________________________
▪ ABOUT THE DJS ▪
🌟 N.E.S.
Born in Venice in 1985, started his passion for music in the early 90's, listening from the classic rock'n'roll band to the heavy metal, from the grunge till first electronic artist like "prodigy" & "chemical brothers".
After playing with a several hard rock bands, N.e.S. discovered the psychedelic scene in 2006 and in 2007 started his journey in the psy trance music, playing as a DJ ( full-on morning ).
In 2008 after an incredible year of playing he start to produce his own music with the project "take the beat", a mix of full-on and progressive sounds. Later on he started to mix more underground grooves which are influenced by the rising italian underground psychedelic music scene.
After few year of production in 2013 founded the independent label Dream Project Records.
FB:
[facebook.com]
SC:
[click here]
IG:
[instagram.com]
🌟 PSIKED'ELIAH
Analog synths, digital plug-ins, and live recordings for a highly psychedelic cybernetic mix, straight from the underground with some references to the dark depths of forest music.
A psychedelic path to describe emotions in a musical form. Crunchy sounds to make you travel and dance through frequencies, between tribal rhythms, elephants, cyborg machines and some hints of blues and swing.
This musical journey began when Elia Zupin fell in love with psychedelic trance music. After being overwhelmed by colorful sounds along with infinite wonderful textures jumping right out from the loud speakers, surrounded by beautiful tribal people shining and dancing together, Elia decided to devote himself to the psychedelic trance music production, boarded on the Dream Project Records pirate ship since 2012.
A keyboardist and lover of all music genres and figurative arts, he developed his musical and computer skills by enrolling at the Conservatory of "Music and New Technologies" in Trieste, where he graduated with honors with a degree thesis in "Cerebral Music".
Now Elia works as a Sound Designer and Music Composer at a professional studio in Trieste, specialized in post-production for movies and documentaries.
FB:
[facebook.com]
SC:
[click here]
IG:
[instagram.com]
🌟 KALIZER
Kalizer is part of Full Moon Psytrance Ireland, Shunyata Records & Audio Garden festival team.
His love for the music and hard work shows at all the events that are hosted through out the year.
Kalizers sets can range from the freshest new releases in psytrance to classic goa, darkpsy to psycore.
His passion for the scene over the years has been infectious, and instrumental in bringing some of the biggest names to Ireland in recent years at VooDoo lounge Dublin.. And with more big names on the way for 2019.
FB:
[facebook.com]
SC:
[click here]
MC:
[click here]
IG:
[instagram.com]
🌟 ORGANIC JOY
Brazilian artist based in Ireland, has attended more than 10 years of psytrance parties and have been playing in the biggest psytrance festivals/clubs in Ireland for the last few years. Co-founder of the Psynonymous parties, started DJing in 2014 progressive psytrance and has now shifted to a more energetic Twilight/Night Full on under the Irish label Galactic Groove Records.
FB:
[facebook.com]
SC:
[click here]
IG:
[instagram.com]
🌟 JULIOSMAP
Julio began his contact with electronic music in 2006 when he attended to a dj course in his hometown São Bernardo do Campo (Brazil). For a few years varied his style between Electro, Minimal and Techno, when he also organized his first party called "Astech", back in 2008. But in 2011 after his first festival dedicated to the psytrance culture he fell in love with the people and the music and began to explore the fastest BPM's in his mixes.
With his untiring search for new songs, he has a characteristic style exploring psytrance and its variations, playing without rules and making his mixes a moment where he can enjoy doing what he loves to do.
Based in Dublin since 2014, few years later he started to organize the indoor party "Psychedelic Gaff" trying to bring what he experienced in different festivals to the parties, has already brought many artists to play in Ireland, some of them for the first time!
During this time he had the opportunity to play in festivals around Europe as S.U.N. Festival (Hungary), Solar Seeds Transylvania (Romania), Alien Vibrations (Ireland), Sundown Gathering (Ireland), Fuinneamh (Ireland) and Audio Garden (Ireland).
FB:
[facebook.com]
SC:
[click here]
IG:
[instagram.com]
YT:
[youtube.com]
Location
Location
The Sound House (inside The Wiley Fox)
28 Eden Quay - Dublin 1 - Dublin/Ireland
Entry
Entry
◼◾▪ TICKETS ▪◾◼
Link:
[eventbrite.ie]
Early Bird: 12€ + Ticket fee
General Admission: 14€ + Ticket fee
At the door: 15€ all night