Psychedelic Gaff #16 Artificial Paradises w/ VIA AXIS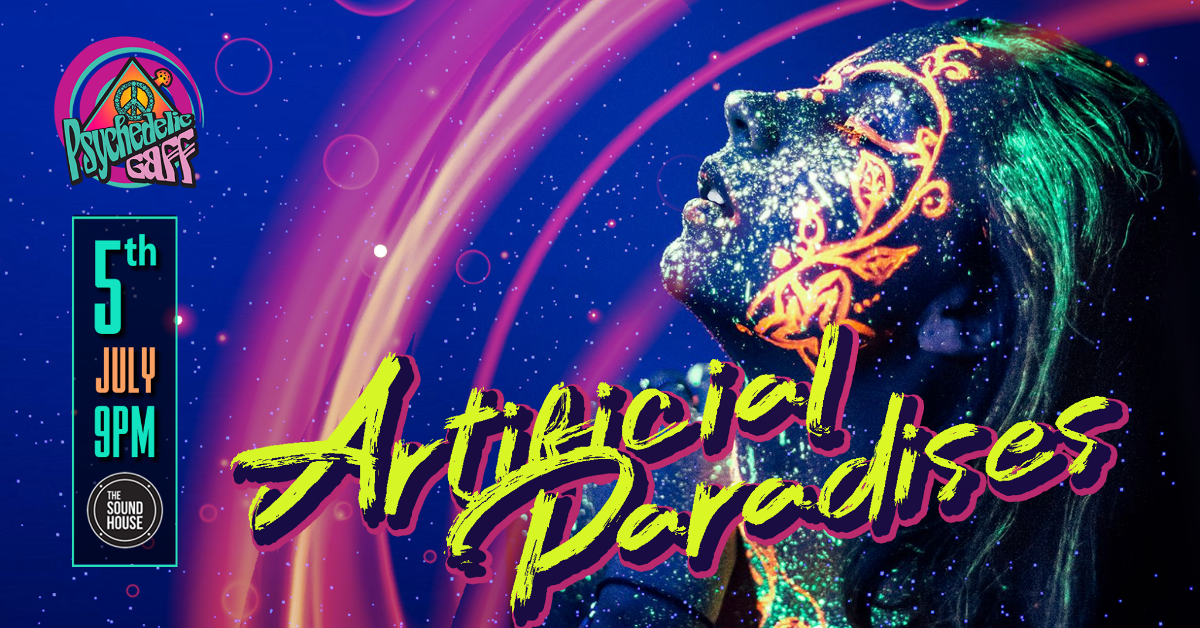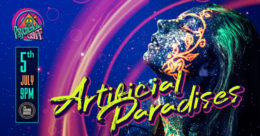 Line Up
After almost 2 years since his debut in Ireland we decided to bring back Via Axis and with him we bring the same theme used in that time: Artificial Paradises
Artificial Paradises (Portuguese: Paraísos Artificiais) is a Brazilian movie released in 2012, the movie has important part of the story happening in a Festival and bring us to some beautiful locations!
Check it out the trailer here:
youtube
Or download the full movie and the subtitles in the link below
[dropbox.com]
▪ ▪▪ ▪▪▪ LINE UP ▪▪▪ ▪▪ ▪
▪ LIVE ▪
✨ VIA AXIS (Sangoma Records) - BRA
🎧
soundcloud
▪ DJs ▪
✨ Ajnasoul (Subsystem Records) - IRL
🎧
[click here]
✨ Wixári (Independent) - MEX
🎧
[click here]
✨ Junior Ferreira (Independent) - BRA
🎧
soundcloud
▪ SMOKING AREA powered by Initial djs ▪
WAH -
soundcloud
🎧
DEGREE -
soundcloud
🎧
JMC -
soundcloud
🎧
▪ ▪▪ LOCATION ▪▪ ▪
The Sound House
Doors open at 9pm
Over 18's (ID required)
▪ ▪▪ TICKETS ▪▪ ▪
Link:
[eventbrite.ie]
Early Bird: 12€ + Ticket fee
General Admission: 14€ + Ticket fee
At the door: 15€ all night
▪ DECORATION by Fractal SOUL Décor
▪ FUNKTION-ONE Sound System
▪ DIGITAL ART/DESIGN by DP - Graphic Designer & Guitarist
____________________________________________________
▪ ABOUT THE DJS ▪
✨ VIA AXIS
Via Axis is the project of Rafael Corrales from São Paulo, Brazil. Producing music since 2005, he played his first live set in 2007. After his highly acclaimed debut album "Expressions of One" in 2011, his unique and utterly psychedelic interpretation of psychedelic trance music brought him a lot of attention from the scene, which led to performances at renowned festivals like Boom (Portugal), Ozora (Hungary), Universo Paralello (Brazil), Antaris (Germany), Pulsar (Brazil), Monte Mapu (Chile), Zuvuya (Brazil) among others.
His atmospheric hypnotic tunes are known for its deepness and they often contain some elements which reminds us of the golden days of Goatrance. His releases can be found on various labels like Sangoma, Parvati, Forestdelic, etc. With his clean and crispy production as well as his humble presence and performance, he steadily expands the number of followers.
FB:
[facebook.com]
SC:
[click here]
[sangomarecords.com]
✨ AJNASOUL
Richie Rock, aka Rocky- Ajnasoul as Part of the Subsystem family and legendary Lectrosoul crew has been making music and rocking dance floors for over 25 years
One of the early Pioneers of the Underground scene in Ireland
Dj/Producer//Promoter//Apprentice time traveler, Pushes buttons, dances a bit!
with a PHD in Psychedelic Dance floor driven electronic funk since the early daze... enjoy the ride..
MC:
[click here]
SC:
soundcloud
✨ WIXÁRI
Ulises Castillo is originally from Mexico.
He has been obsessed with electronic music since he was 14 years old. He became interested in mixing music when in 2002 he went to an electronic music festival for the first time. He then started experimenting, mixing all different styles of electronic sounds, from house to techno, to the amazing rhythms of Goa, Trance and Psychedelic.
In 2006, he started playing at parties, in nightclubs and raves in different cities across Mexico. Then after he moved to Ireland where has been playing in the Irish Psychedelic scene since 2016.
He enjoys mixing all styles of electronic sounds but without a doubt he identifies himself most of all with Full-On and Twilight Psytrance.
Now he delivers energetic sets full of groovy twilight Psychedelic rhythms.
MC:
[click here]
Location
Location
The Sound House (inside The Wiley Fox)
28 Eden Quay - Dublin 1 - Dublin/Ireland
Entry
Entry
▪ ▪▪ TICKETS ▪▪ ▪
Link:
[eventbrite.ie]
Early Bird: 12€ + Ticket fee
General Admission: 14€ + Ticket fee
At the door: 15€ all night