Backend
Psychedelic Gaff #15 Earth Wave w/ OddWave & Earthworm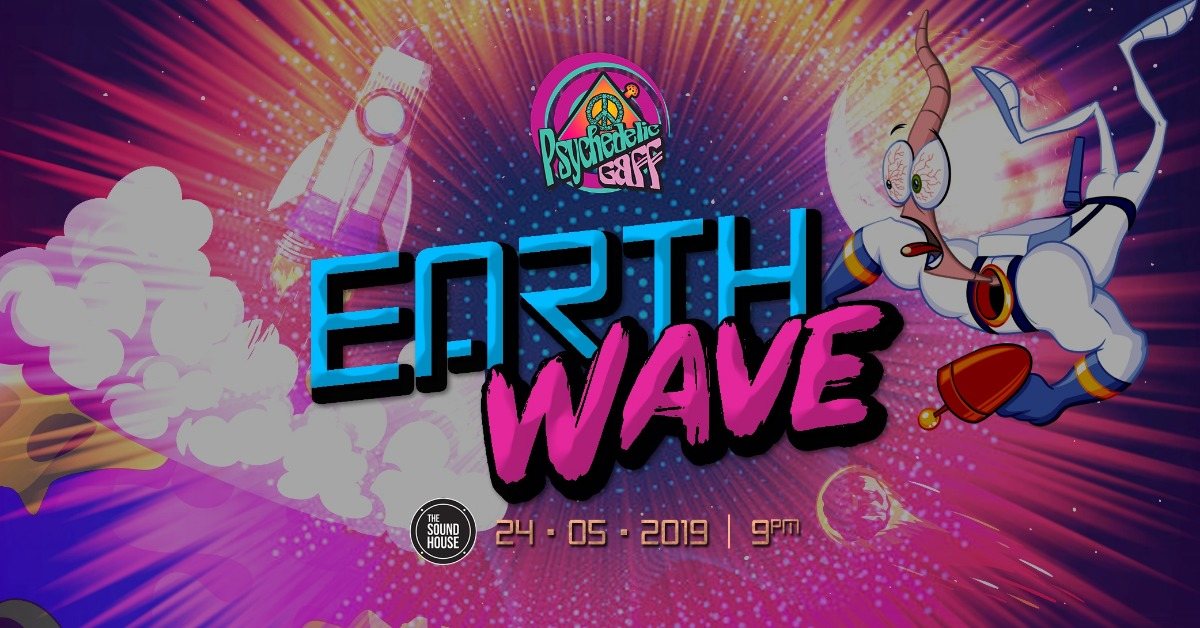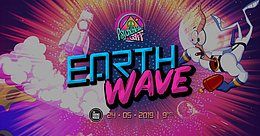 Line Up
A strong earth wave is coming to Dublin in May, French producer of both projects OddWave and Earthworm will have his debut in Ireland and we look forward to see the impact of it when reaches the Emerald Isle!
▪ ▪▪ ▪▪▪ LINE UP ▪▪▪ ▪▪ ▪
▪ LIVE ▪
🌊 EARTHWORM (Looney Moon Records) - FRA ❗ 1st time in Ireland ❗
🎧
soundcloud
🌊 ODDWAVE (Hadra Records) - FRA ❗ 1st time in Ireland ❗
🎧
soundcloud
▪ DJs ▪
🌊 Dj Misneach (Galactic Groove Rec.) - BRA
🎧
soundcloud
🌊 JuliosMap (Psychedelic Gaff/Oggy Psy Club) - BRA
🎧
soundcloud
MORE TBA
▪ SMOKING AREA powered by Initial djs ▪
WAH -
soundcloud
🎧
DEGREE -
soundcloud
🎧
JMC -
soundcloud
🎧
▪ ▪▪ LOCATION ▪▪ ▪
The Sound House
Doors open at 9pm
Over 18's (ID required)
▪ ▪▪ TICKETS ▪▪ ▪
Link:
[eventbrite.ie]
Early Bird: 12€ + Ticket fee
General Admission: 14€ + Ticket fee
At the door: 15€ all night
▪ DECORATION by ???
▪ FUNKTION-ONE Sound System
▪ UV FACE PAINTING
▪ DIGITAL ART/DESIGN by DP - Graphic Designer & Guitarist
▪ PHOTO by Gustavo Bandeira
____________________________________________________
▪ ABOUT THE DJS ▪
🌊 EARTHWORM (1st time in Ireland)
After creating several projects in different kinds of music (oddwave, smooth criminal, A slower day) GROZDANIC Théo decides now to give his talent for psytrance music with his own textures, sound designs and signature. All track are created to follow a groovy psychedelic dance-floor adventure. Let's start a new game with EARTHWORM! Wild, Jumpy, Loud & Happy!
FB:
[facebook.com]
SC:
[click here]
🌊 ODDWAVE (1st time in Ireland)
ODDWAVE takes its first steps in the music as of the 12 years age as guitarist in various groups (funk/jazz fusion metal/hip hop) and impassion very quickly for the production. It assembles a studio of recording and product several albums for its various projects during more than 5 years.
At the 18 years age, he discovers the electronic music more seriously and more particularly the trance. It returns thereafter as an artist and a technician of the sound in associations SOUNDZ PAINTERZ then TRANSUBTIL. Over the years following it is made known of many programmers of evenings and festivals who will allow him to play near large and to acquire an electronic notoriety near the music enthusiasts.
In 2013 it integrates the label HADRA Records with which it works actively on its compositions and its lives, Today, After 2 album and of multiple EP, its music reason on largest dancefloor European. Impassioned and in love with the sound, ODDWAVE is in constant search for new sonorities, of projects, division, evolution, the whole in a free spirit and open;)Finally, he joins the Record label HADRA and prepares a new album for purely progressive, eclectic, rhythmical tones of powerful basses and psychedelic melodies.
FB :
[click here]
SC: soundcloud.com/oddwave
🌊 DJ MISNEACH
In a futuristic reality, where acid machines and aliens fight for the galaxy. Misneach, the last beacon of hope, engaging many intergalactic battles but yet never defeated. Fighting with its sonic rolling bass, spicey atmospheric atmos and twisted laser beams no mere boring off-beat will dare to cross its path.
Gabby a.k.a Dj Misneach started his psychedelic journey after attending to 303 Festival at Bahia/Brazil(2010) where he decided it was time to craft his own sets with those Djs/projects he so much admired. For a few years going from Full On to Progressive Dark, he has finally found his true passion with Twilight Psytrance.
At Dj Misneach sets you can expect sonic rolling bass, intergalactic battlefield atmos, glitchy percs from the finests labels around such like: Sangoma, Galactic Groove, Believe Lab, Zero1, Looney Moon, Digital Shamans, BomShankar.
FB :
[facebook.com]
SC:
[click here]
🌊 JULIOSMAP
Julio began his contact with electronic music in 2006 when he attended to a dj course in his hometown São Bernardo do Campo (Brazil). For a few years varied his style between Electro, Minimal and Techno, when he also organized his first party called "Astech", back in 2008. But in 2011 after his first festival dedicated to the psytrance culture he fell in love with the people and the music and began to explore the fastest BPM's in his mixes.
With his untiring search for new songs, he has a characteristic style exploring psytrance and its variations, playing without rules and making his mixes a moment where he can enjoy doing what he loves to do.
Based in Dublin since 2014, few years later he started to organize the indoor party "Psychedelic Gaff" trying to bring what he experienced in different festivals to the parties, has already brought artists as 2012live, Vertival, Anoebis, Insane Creatures, Selective Mood, Via Axis, Virtual Light, Merkaba and others to play in Ireland.
During this time he had the opportunity to play in festivals around Europe as S.U.N. Festival (Hungary), Solar Seeds Transylvania (Romania), Alien Vibrations (Ireland), Sundown Gathering (Ireland), Fuinneamh (Ireland) and Audio Garden (Ireland).
FB:
[facebook.com]
SC:
[click here]
IG:
[instagram.com]
YT:
[youtube.com]
Location
The Sound House (inside The Wiley Fox)
28 Eden Quay - Dublin 1 - Dublin/Ireland
Entry
Entry
▪ ▪▪ TICKETS ▪▪ ▪
Link:
[eventbrite.ie]
Early Bird: 12€ + Ticket fee
General Admission: 14€ + Ticket fee
At the door: 15€ all night