Psychedelic Gaff #14 Forest Friday w/ ANTONYMOUS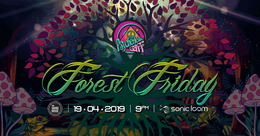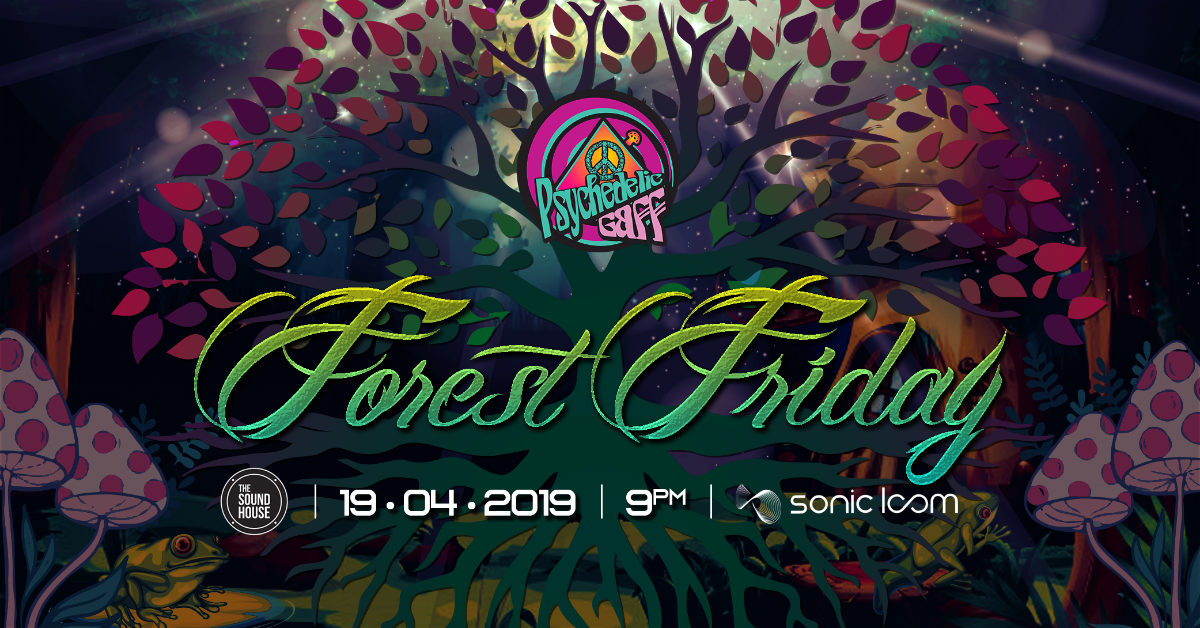 Line Up
For the second year in a row we will be able to buy alcohol on "Good Friday" 😁 also pubs and clubs will open normally!
So why not celebrate it in a psychedelic way?! 🤔 We introduce to you "Forest Friday" a night dedicated to the forest psytrance!
Welcome to the woods! 🌳🍄
▪ ▪▪ ▪▪▪ LINE UP ▪▪▪ ▪▪ ▪
▪ LIVE ▪
🐸 ANTONYMOUS (Sonic Loom) - GRC ❗ 1st time in Ireland ❗
🎧
soundcloud
▪ DJs ▪
🐸 Dernek (Shunyata Records) - HRV
🎧
soundcloud
🐸 Psytori (Shunyata Records) - IRL
🎧
soundcloud
🐸 Indian Lnd (Altry Crew/Axios Records) - MKD
🎧
soundcloud
🐸 JuliosMap (Psychedelic Gaff/Oggy Club Dublin) - BRA
🎧
soundcloud
▪ ▪▪ LOCATION ▪▪ ▪
The Sound House
Doors open at 9pm
Over 18's (ID required)
▪ ▪▪ TICKETS ▪▪ ▪
Link:
[residentadvisor.net]
Early Bird: 12€ + Ticket fee
General Presale: 14€ + Ticket fee
At the door: 15€ all night
▪ DECORATION by Fractal SOUL Décor
▪ FUNKTION-ONE Sound System
▪ UV FACE PAINTING
▪ DIGITAL ART/DESIGN by DP - Graphic Designer & Guitarist
▪ PHOTO by Gustavo Bandeira
____________________________________________________
▪ ABOUT THE DJS ▪
🐸 ANTONYMOUS (1st time in Ireland)
Antonymous is an artist from Athens, Greece. He took his first steps in studying music at an early age in a private conservatory, where he took piano lessons and practiced with different harmonium keyboards.
Around 2000, psytrance caught his attention and after many years of following the scene, playing DJ sets and experimenting his own ideas in various genres, the project was born.
His first tracks as well as his debut EP "The Ascending Path" were released by Sonic Loom Music.
Since then he has performed in many festivals all over the world such MoDem, Freqs of Nature, Earth Dance & Ritual and has released tracks with major labels of the scene.
In the meantime together with Tromo they have created the side project Quadraphonic.
Antonymous is constantly exploring the psychedelic sound which aims to take the listener on a journey where body n' mind will follow.
FB:
[facebook.com]
SC:
[click here]
IG:
[instagram.com]
BC:
[bandcamp.com]
[sonic-loom.com]
🐸 INDIAN LND
Martin a.k.a Indian Lnd was born in Macedonia and spent his teenage years hanging with all the psychedelic heavy hitters. Through these childhood connections it was only a matter of time before he began to spin tunes on cd decks.
Being positively inspired by the local music wizards and the vibe in the scene he continued to explore more of this around Europe.
Years later he landed in Emerald Island where he meet Lah Narrad, with whom they started working on Tongue on the Roof promotions and Alien Vibrations festival.
Most recently Indian Lnd created the Altry crew promotions, where they eagerly aim to promote Psychedelic trance parties and keep the legacy growing.
FB:
[facebook.com]
SC:
[click here]
🐸 PSYTORI
As a DJ, Psytori aims to please the crowd and take his listeners on a deep psychedelic journey, through inner space, riding hypnotic trance waves and groovy bass. Encompassing many styles but always playing from the heart and aiming to connect with the dancefloor... Now a proud member of the Shunyata tribe his main focus is cutting edge forest vibrations.. looking to ever deepen the collective dancefloor experience!
SC:
[click here]
🐸 JULIOSMAP
Julio began his contact with electronic music in 2006 when he attended to a dj course in his hometown São Bernardo do Campo (Brazil). For a few years varied his style between Electro, Minimal and Techno, when he also organized his first party called "Astech", back in 2008. But in 2011 after his first festival dedicated to the psytrance culture he fell in love with the people and the music and began to explore the fastest BPM's in his mixes.
With his untiring search for new songs, he has a characteristic style exploring psytrance and its variations, playing without rules and making his mixes a moment where he can enjoy doing what he loves to do.
Based in Dublin since 2014, few years later he started to organize the indoor party "Psychedelic Gaff" trying to bring what he experienced in different festivals to the parties, has already brought artists as 2012live, Vertival, Anoebis, Insane Creatures, Selective Mood, Via Axis, Virtual Light, Merkaba and others to play in Ireland.
During this time he had the opportunity to play in festivals around Europe as S.U.N. Festival (Hungary), Solar Seeds Transylvania (Romania), Alien Vibrations (Ireland), Sundown Gathering (Ireland), Fuinneamh (Ireland) and Audio Garden (Ireland).
FB:
[facebook.com]
SC:
[click here]
IG:
[instagram.com]
YT:
[youtube.com]
🐸 DERNEK
SC:
[click here]
Location
The Sound House (inside The Wiley Fox)
28 Eden Quay - Dublin 1 - Dublin/Ireland
Entry fee
Entry fee
TICKETS
Link:
[residentadvisor.net]
Early Bird: 12€ + Ticket fee
General Presale: 14€ + Ticket fee
At the door: 15€ all night
Added

3y 10m

· Update

3y 10m

·