Psychedelic Gaff #10 with ASTRAL PROJECTION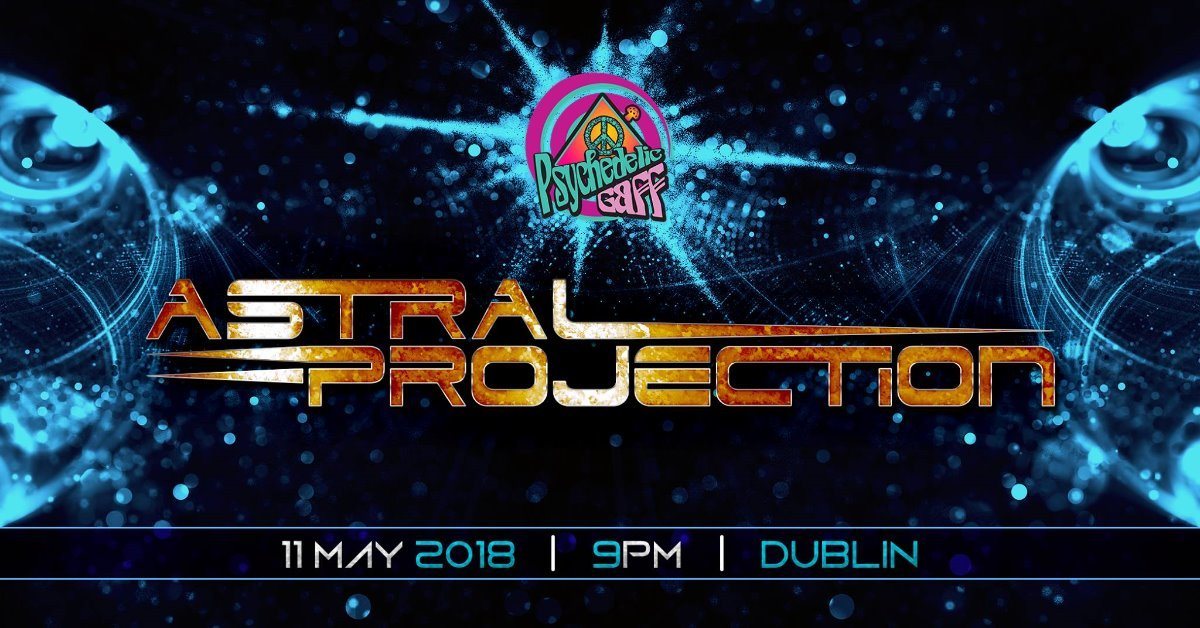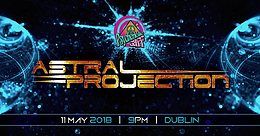 Line Up
After 8 years they are coming to play in Ireland again!!!
With more than 27 years of psychedelic trance and goa trance in their veins, the Israeli duo are very excited to come back to the Emerald Isle and their set promises to be a journey like no other!
★★★★ LINE UP ★★★★
◾ ASTRAL PROJECTION *live (TIP Records) - ISR
soundcloud
◾ Kalizer (Full Moon Psytrance Ireland) Vs Katalepsis (Audio Garden) - IRL
soundcloud
soundcloud
◾ Guilherme (Ethereal/Oggy Psy Club Dublin) - BRA
soundcloud
◾ Altered State (Iono Music/Yellow Sunshine Explosion) - IRL
soundcloud
◾ JuliosMap (Psychedelic Gaff/Oggy Psy Club Dublin) - BRA
soundcloud
______________________________________________________
★ LOCATION
39/40 (the old Voodoo Lounge)
Doors open at 9pm
Over 18's (ID required)
★ PRE-SALES TICKETS
Link:
[residentadvisor.net]
Super Early Birds: 10€ + Ticket fee (SOLD OUT)
Early Birds: 12€ + Ticket fee (only 50 available)
1° Release: 15€ + Ticket fee
2° Release: 18€ + Ticket fee
At the door: 20€ all night long
★ DECORATION by Fractal SOUL Décor
★ UV FACE PAINTING
★ ARTISTIC INTERVENTIONs by Luna & Aurora
★ PSYCHEDELIC SHOP
➸ Espaço Libellula Jewelry & Accessories (Instagram: @espacolibellula)
* Contact us if you want to be part of our Psychedelic Shop
★ DIGITAL ART/DESIGN by DP - Graphic Designer & Guitarist
★ PHOTO/VIDEO by Victorino Films
______________________________________________________
More about Astral Projection (Official).
Astral Projection is an electronic musical group producing Psychedelic Trance and Goa Trance music based in Israel. They are considered to be one of the originators of their genre and one of the biggest acts on the scene. Its current members are Avi Nissim and Lior Perlmutter.
Although the majority of their releases have been done through their own record company, Trust In Trance (which later merged with Phonokol), they have also released records with other labels including Transient UK, Nova Tekk Germany, Avex Japan, Blue Moon Taiwan, TIP World UK, Smart Records, Distance FR, Fairway FR, Why Not Records, Perfecto and many more. They have had wide spread global support from big name DJ's and Bands such as Paul Oakenfold, Danny Rampling, John 00Fleming, Faithless and many more. In addition to an extensive discography, the group has an extensive worldwide touring schedule. In 2009 Astral Projection was ranked no. # 67 in Djmag's top 100 dj's in the world !
Some History...
A precursor to Astral Projection, ''SFX'', was formed in Israel in 1989 and originally consisted of Avi Nissim and Lior Perlmutter. They released a hit single in 1991 named ''Monster Mania'', which prompted them to start working on an album. Work was halted when they decided to travel to New York and try their luck there. While Avi soon went back home, Lior stayed in the USA and in 1992 released the single ''JBIE''. In 1993, with Lior still in the USA, Avi teamed up with Yaniv Haviv and Guy Sabbag and they released the single ''Another World''. In early 1994, Lior returned to Israel to work on his own material with the rest of the members under their new label (Trust in Trance Records / Trust in Trance). After this release, Guy decided to leave the group and the remaining members eventually changed their name to Astral Projection.
[astral-projection.com]
[facebook.com]
[click here]
______________________________________________________
About Psychedelic Gaff:
"Gaff" is an irish slang word for "house", its also used across Scotland and parts of England and Wales.
Psychedelic Gaff was born in order to bring the best producers and djs of psytrance world to Dublin, creating a unique atmosphere!
We believe that with a good dose of psychedelia, power sound system and good vibes we will make a unique experience for everyone to enjoy!
Location
Location
39/40 (the old Voodoo Lounge)
39-40 Arran Quay - Dublin 7 - Dublin/Ireland
Entry
★ PRE-SALES TICKETS
Link:
[residentadvisor.net]
Super Early Birds: 10€ + Ticket fee (SOLD OUT)
Early Birds: 12€ + Ticket fee (only 50 available)
1° Release: 15€ + Ticket fee
2° Release: 18€ + Ticket fee
At the door: 20€ all night long