Backend
PSYCHEDELIC FRIDAYS #18 / SIGNA live 🇵🇹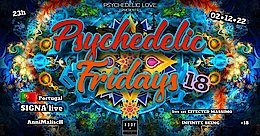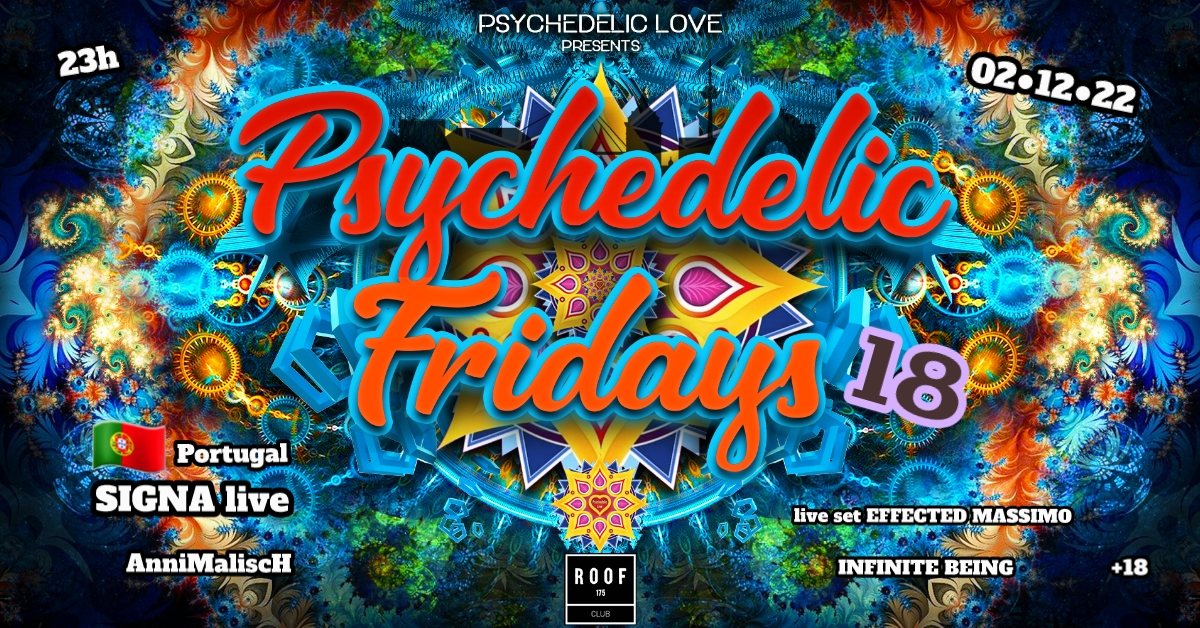 Info
Psychedelic Fridays #18
........ ॐ══ॐ......
In this edition of Psychedelic Fridays we will have live the Portuguese DJ Signa live and the dj Effected Massimo also live
Tickets online 12eur.
-> The entrance fee at the door is 15 eur.
-> Students pay only 12eur. [must present student card and identification]
-> Birthday do not pay entry
[ must present identification]
Club Roof 175
Rheinalle 175 55120 Mainz,
.
Roof has a place outside to smoke and chillout
Public transport 10 minutes from club
Free parking
18 years minimal age
Bringing your drinks and food is not allowed
Friendly doors
ॐ Facebook page ॐ
[facebook.com]
Instagram
[instagram.com]
WhatsApp
01782936282
WhatsApp group
[whatsapp.com]
---GROUP---
ॐ Psychedelic Love events in Bingen and Mainz ॐ
[facebook.com]
---GROUP---
ॐ Psychedelic Love ॐ international group ॐ
[facebook.com]
ॐ WE ARE ONE ॐ
PSYCHEDELIC LOVE
Location
Roof 175
Rheinalle 175 55120 Mainz
55120 Mainz
Organizer
Organizer
Psychedelic Love