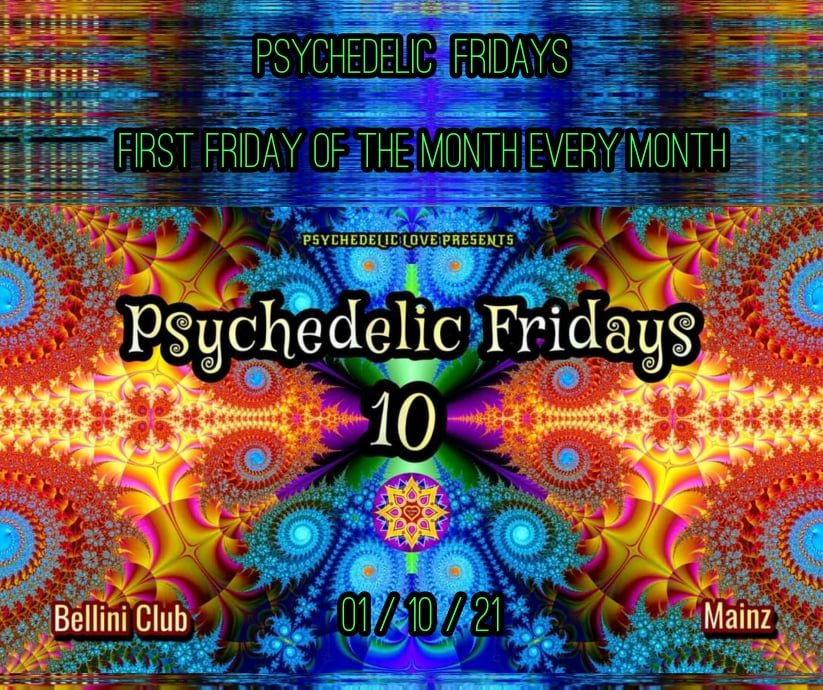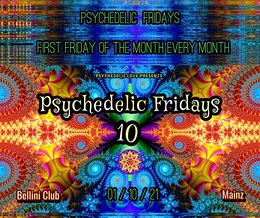 Info
ATTENTION: to enter the event it is necessary proof of vaccination, proof of covid recovery or test from a official test center.
PSYCHEDELIC FRIDAYS
Every first Friday of the month every month.
❤ PSYCHEDELIC FRIDAYS #10
It will be edition number 10 and will be organized in a very special way and with many surprises for you. we await you for another night of dancing with the power of positive energy and unity.
see you all at the dance floor.
🕉 WE OFFER YOU FOR FREE ॐ
Fresh Fruits
PSYSHOPMARIA ॐ
[facebook.com]
ॐ SECURITY ॐ
Friendly security
OPEN DOOR - 21:30
EVENT - 22:00 - 6:00
ॐ TRAVEL ॐ
Anfahrt via S-Bahn (S8), der Bahnhof Mainz Nord ist nur 2 Min. Fußweg entfernt,
Für Autofahrer sind ausreichend Parkplätze vorhanden.
BELLINI CLUB
Rheinallee 159
55120 Mainz
Please respect the place and everyone present at the event.
See you on the dance floor
ॐ Facebook page ॐ
[facebook.com]
ॐ Psychedelic Love events in Germany ॐ
[facebook.com]
ॐ Psychedelic Love ॐ international group ॐ
[facebook.com]
Location
Location
Bellini club / Rheinallee 159 55120 Mainz
Organizer
Organizer
Pshttps://www.facebook.com/psychedelic.love.germany/ychedelic Love