Backend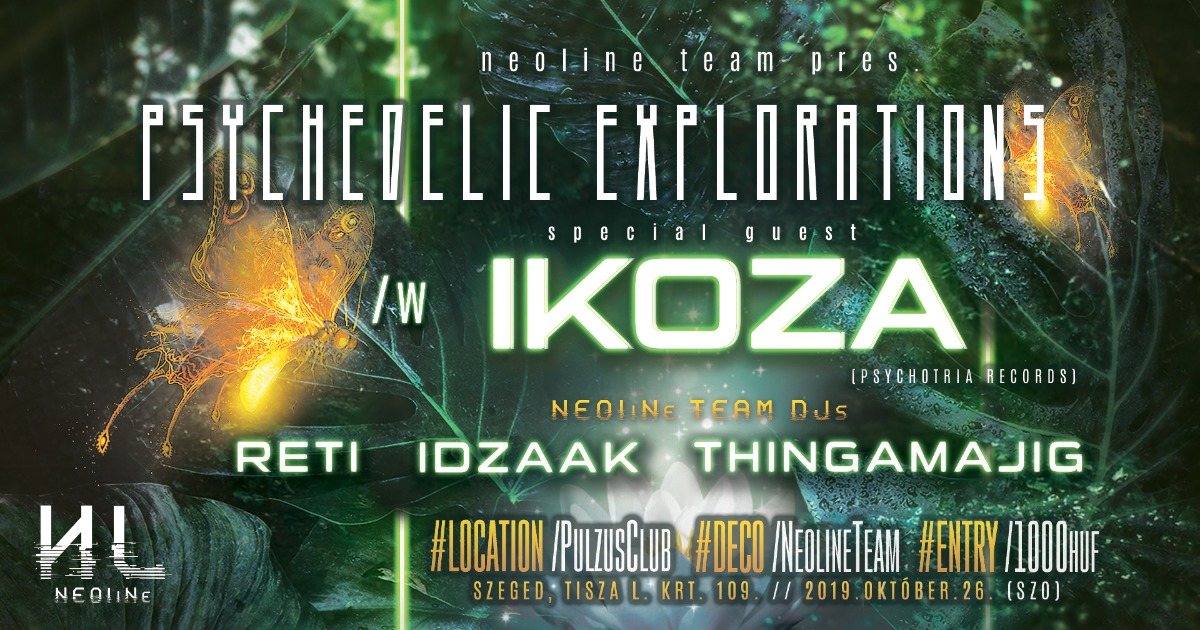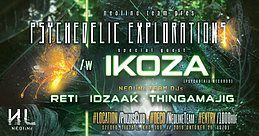 Info
Info
֍ NEOliNe Team presents: Psychedelic Explorations /w Ikoza ֍

With the incoming autumn and the ever-shortened days, we invite you to a nighttime adventure.

We bring you the iconic Ikoza, from Psychotria Records, who deserved to be a well-known member of Budapest nightlife. There is no doubt his enthusiasm for Forest and Nightpsy music. In this year, he blow up several festivals dance floors, such as, SUN festival, Ozora, Epocha Lake and Samsara. Certainly transpose his massive grooves, and his love of music into a long-lasting trance-dance experience.
This is his first opportunity to show for Szeged, how they go on the bend with Psychotria!

Ticekts are limited!
Location
Location
Pulzus Club, Szeged Tisza Lajos krt. 109