Backend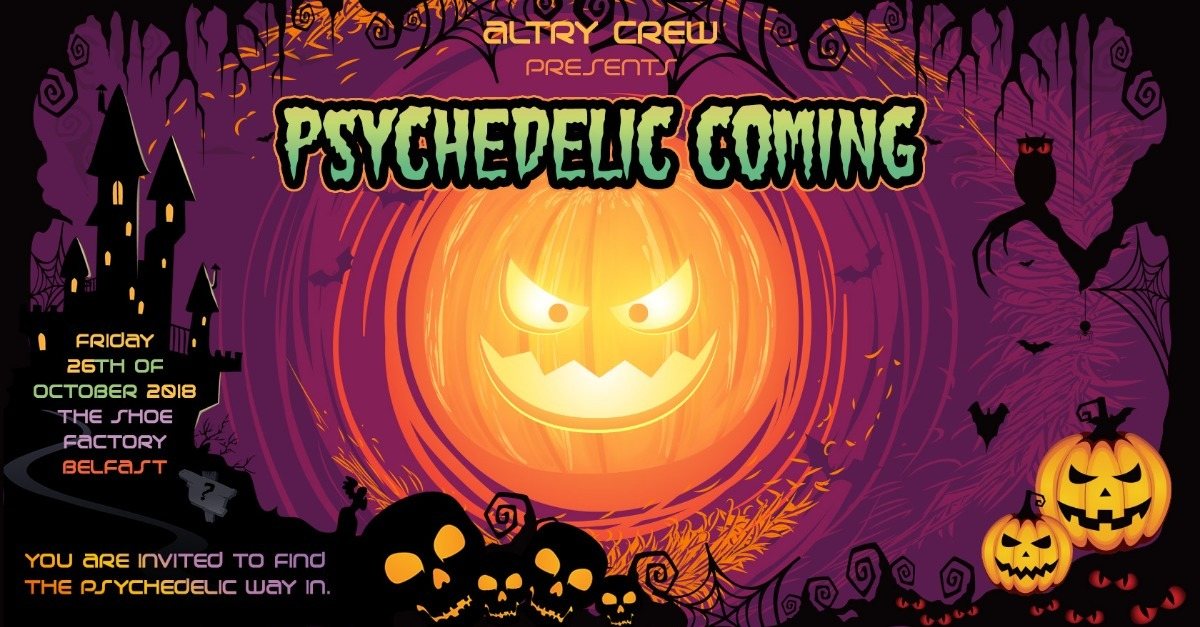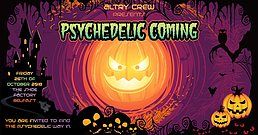 Line Up
This Halloween Altry Crew let out a blood curdling scream. "We are psychedelically coming back in Belfast.
This tale goes back to a time long ago, when North Street was a unique venue for a wild dance, the Big House was the place for a colorful night and when Tony's (Catalyst) was shaking till early dawn.
At this occasion we are hosting a night in the well known union street area in Belfast at the Shoe Factory.
Hypknotoad - Altry Crew ( Belfast )
soundcloud
Lah Narrad - Woo Dog Records ( Belfast )
soundcloud
Indian Lnd - Altry Crew/ Axios Records ( Belfast/Macedonia)
soundcloud
Dernek - Shunayata Records ( Dublin/Croatia)
soundcloud
Added

3y 11m

· Update

3y 11m

· 8 Parties ·

/ 2