Backend
Psychedelic ASG 2018 - Greek Edition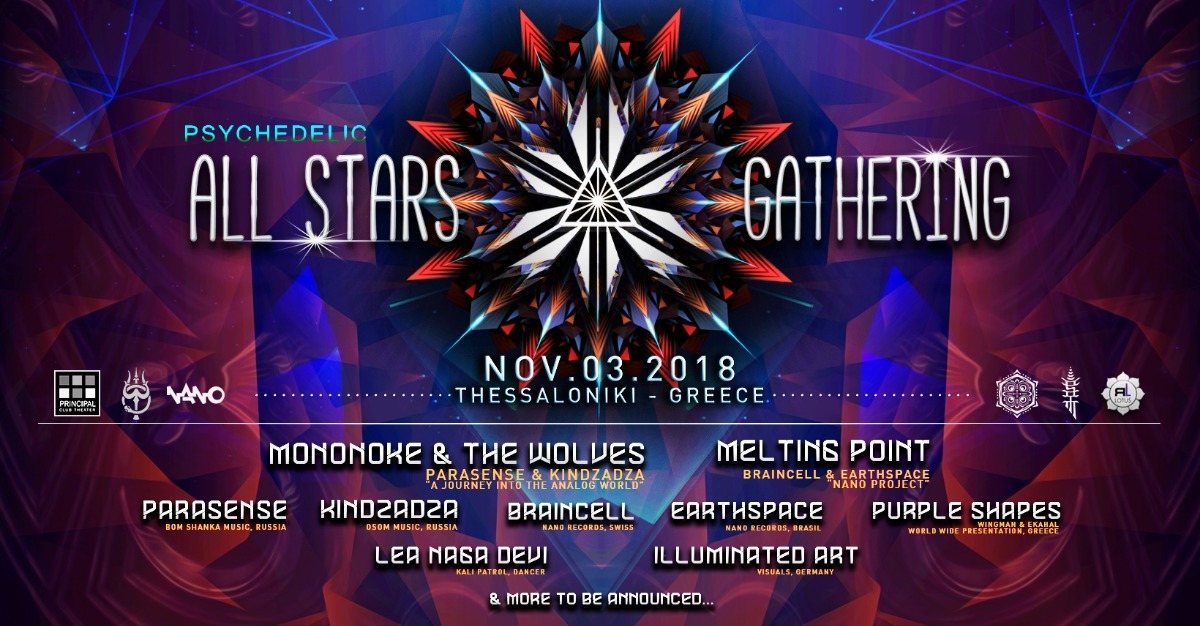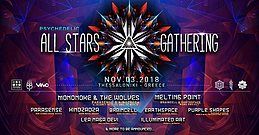 Line Up
🔮Psychedelic All Stars Gathering 🔮
Inner Mind Productions, Rising Lotus Productions and Fanis Wingman Ntompros aka Wingman are bringing to Thessaloníki the event called Psychedelic All Stars Gathering! This moving project had chosen Thessaloniki because of his high taste and excitement for psychedelics events/festivals and because everyone knows that Greeks are Big Ravers! And we Love Raving!
Because of all that, we are coming to open our Portal and welcome you in it with some talented Visionaries/Artists!
The programme that will illuminate our 14 hour's into this psychedelic journey, was created with loads of love and every moment was carefully thought and build to take you to a far universe 🚀
🔮 lineup
✧✧Mononoke & The Wolves (A project never seen before)
Kindzadza & Parasense live on stage - 100% analog music!
✧✧Melting Point (Very First time in Greece)
Braincell & Earthspace live on Stage - Nano Records
✧Kindzadza, Osom Music, Russia
✧Parasense, Russia
✧Braincell, Nano Records, Swiss
✧Earthspace, Nano Records, Brasil
✧Purple Shapes, Greece
Wingman & Ekahal live on Stage - Worldwide presentation
+one More Vers Special Star
✧Warm up by Spiral Dynamics
A concept that embraces, gods & goddesses, a sci-fi world, hell & heaven, looks interesting no? what we can share, is, a new Visual performance & experience will come out of this one!
🔮Location
✧PRINCIPAL CLUB THEATHER
[facebook.com]
With Love & Respect
✧All Stars Gathering
✧Inner Mind Productions
✧Rising Lotus Productions
✧Fanis Wingman Ntompros
✧ NANO RECORDS
✧ Osom Music
✧Kali Patrol Records
✧PRINCIPAL
Deco
Deco
🔮Decoration
✧Illuminated Art, Visuals, Germany
more to be announced...

🔮Dance Ritual
✧Lea Naga Devi, Dancer, Kali Patrol Records
Location
Location
26is Oktovriou 15, Thessaloniki 546 27, Greece
Entry
Entry
🔮Tickets
✧Earlybirds - 17,50€ +Free T-shirt (Soon online )
✧Phase 1 - 25,00€
✧Gate - 32,50€
Organizer
Organizer
Psychedelic Stars, Inner Mind Productions, Rising Lotus Production