Backend
PSYBRATION - Pribe, Reezpin, Carisma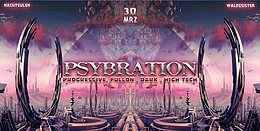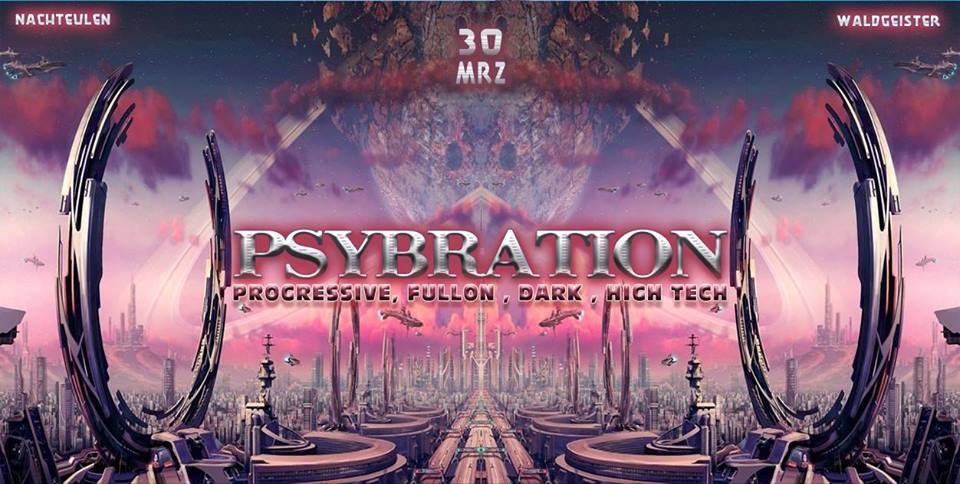 Line Up
☆☆▪☆¤▪MAINFLOOR▪¤☆▪☆☆
PROGRESSIVE / FULLON
•°• LIVE • °•
◇•°• REEZPIN
• - Alien Records
°• Reezpin
°•
soundcloud
◇•°• PRIBE
• - Upward Records
°• Pribe
°•
soundcloud
◇•°• TRAUMTÄNZER
• - Upward Records / Waldgeister
°• Traumtänzer
°•
soundcloud
°• DJ SETS • °
◇•°• INFECTED
• - Nachteulen Bookings
°• Infected
°•
soundcloud
◇•°• GANDAALV
• - Nachteulen Bookings / Blütenfeen
°• Gandaalv
°•
soundcloud
◇•°• MATZEN
• - Innen & Drinnen Psy Events/100% Proggy
°• Matzen Daykin
°•
soundcloud
☆☆▪☆¤▪SIDEFLOOR▪¤☆▪☆☆
DARK / HIGH TECH
◇•°• CARISMA
• - SomA Ritual Records
°•
[facebook.com]
°•
soundcloud
◇•°• IAMINDIGO
• - Trisulam Records
°• iamindigo
°•
soundcloud
◇•°• PSYSHROOM
• - Fire-Line Hamburg
°• PsyShroom
°•
soundcloud
Deco
☆☆▪☆¤▪DEKO ▪¤☆▪☆☆

◇ °• BLÜTENFEEN DEKO ART
°• Blütenfeen Deko Art
Info
Hallo Liebe Stampfgemeinde,
am 30.03.2019 lassen wir es mit euch gemeinsam im NOX krachen.
Für unseren Geschmack ist bei vergangen Veranstaltungen im NOX die Deko etwas zu kurz gekommen. In unserer Welt macht eine gute Party nicht nur ein Line Up voller internationaler ACT´s aus. Wir möchten euch mit einer liebevoll farbenfroh dekorierten Location, erstklassigem Soundsystem und friedlicher Umgebung eine geile Fete bescheren.
Deswegen werden wir für euch ein zusätzliches Soundsystem installieren und für ordendlich Druck auf dem Floor sorgen, die Location für euch dekorativ verzaubern, in einen Stampftempel verwandeln, euch mit einer Feuershow Einlage empfangen, euch bunt bemalen lassen und euch feinsten Proggy, Fullon, Dark und Hitech Sound servieren.
Das NOX in Mölln ist eine durchaus schöne Location, die viel Platz zum stampfen und Feiern bietet. Hier kann man Fernab des Mainstream und der Großstadt ausgelassen Feiern und die Seele Baumeln lassen. Back to the Roots, Letz Keep the Vibe alive.
Euch erwarten
◇ °• 2 Dancefloors!!
◇ °• 1st Floor - Proggy,Fullon
◇ °• 2nd Floor - Dark, Hitech
◇ °• 15kw Soundsystem
◇ °• Psychedelisch, farbenfrohe Deko
◇ °• Outdoor Bereich
◇ °• Chillarea
◇ °• UV Painting
◇ °• Feuershow
◇ °• UV Light Show
☆☆▪☆¤▪☆▪☆¤▪☆▪☆¤▪☆▪☆¤▪▪¤☆▪☆▪¤☆▪☆▪¤☆▪☆▪¤☆▪☆☆
◇ °• Entfernungen und Tipps zur Anreise:
◇ °• Hamburg-Mölln
Auto = 51km ca.46min Fahrzeit
Bahn(RE1)(RB11) = 68km ca.1 Stunde Fahrzeit
Bus <8700> um 21:40h ab U-Wandsbek Markt ca. 50 Minuten
der Bus fährt direkt nach Mölln ZOB und morgens auch zurück!!
◇ °• Hinfahrt:
[nimmbus.de]
◇ °• Rückfahrt:
[nimmbus.de]
◇ °• Lübeck-Mölln
Auto = 32km ca. 39 min Fahrzeit
Bahn = 33km ca. 45 min Fahrzeit
◇ °• Schwerin-Mölln
Auto = 58km ca. 1h Fahrzeit
Bahn = 95km ca. 1h Fahrzeit
◇ °• Kiel-Mölln
Auto = 109km ca. 1.23h Fahrzeit
Bahn = 86 km ca. 1,5h Fahrzeit
◇ °• Wir denken, wer sich die Zeit nimmt und nach seiner persönlichen Route schaut, wird es bestimmt noch schneller schaffen!!!
◇ °• Wir freuen uns auf EUCH!
☆☆▪☆¤▪ FLUGZEITEN MAINFLOOR ▪¤☆▪☆☆
23:00-00:30°• Matze
00:30-03:00°• Infected
03:00-04:00°• Pribe - live
04:00-05:00°• Reezpin - Live
05:00-07:00°• Traumtänzer
07:00-09:00°• Gandaalv
☆☆▪☆¤▪ FLUGZEITEN DARKFLOOR ▪¤☆▪☆☆
00:00-02:00◇ °• Psyshroom
02:00-05:00◇ °• Carisma
05:00-07:00◇ °• Iamindigo
☆☆▪☆¤▪☆▪☆¤▪☆▪☆¤▪☆▪☆¤▪▪¤☆▪☆▪¤☆▪☆▪¤☆▪☆▪¤☆▪☆☆
◇ °• LED Decke im Mainfloor
Wir freuen uns auf euch und eine geile Fete
Ein Gemeinschaftsprojekt von:
◇ °• Waldgeister Events
• - ॐ Waldgeister ॐ
◇ °• Nachteulen Events
• - Nachteulen Event Rostock
◇ °• Innen & Drinnen Psy Events
• - Innen&Drinnen Psy Events
☆☆▪☆¤▪☆▪☆¤▪☆▪☆¤▪☆▪☆¤▪▪¤☆▪☆▪¤☆▪☆▪¤☆▪☆▪¤☆▪☆☆
Location
Nox Mölln
Delvenauweg 4, 23879 Mölln
Entry fee
Entry fee
◇ °• EINTRITT: 15 EURONEN

◇ °• NO H8TE
◇ °• NO RACISM
◇ °• AB 18
Organizer
Organizer
◇ °• Waldgeister Events
• - ॐ Waldgeister ॐ

◇ °• Nachteulen Events
• - Nachteulen Event Rostock

◇ °• Innen & Drinnen Psy Events
• - Innen&Drinnen Psy Events