Backend
Psybox - Alternate Reality with Vibe Tribe *live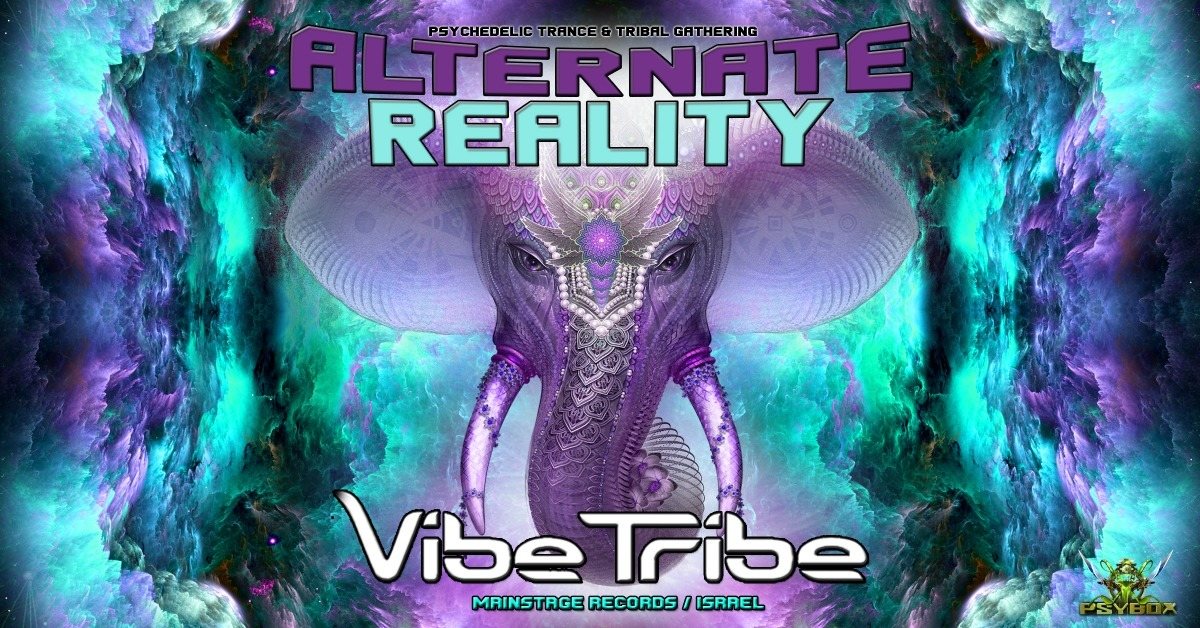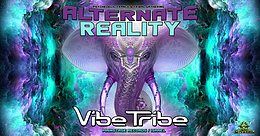 Line Up
٠•●♥ Ƹ̵̡Ӝ̵̨̄Ʒ ♥● ALTERNATE REALITY ●♥ Ƹ̵̡Ӝ̵̨̄Ʒ ♥●•٠·˙
☬ Psychedelic Trance & Tribel Gathering ☬
Since the dawn of time all Life is in a constant state of realization. But what Reality really is?
Is it the mere agreement of interwebbing everyday casualities, formed day by day or is there
more about it to yet being discoverd? Well, we belive that you allready know the answer.
Welcome to another outstanding chapter of a psychedelic awakening in the
PSYBOX Universe at Queens Club.
We are here to provide you the space needed for your deep travels guided by VIBE TRIBE
and our local digital Shamans through this physical plane to the realm of bliss.
Since our first appearance as a conscious and loving construct to an infinit serving spirit,
it is our main vocation to unite truthseekers and likeminded others in a save space so
you can meet your higher self and share your sparkling insights.
Let's create emotions & memories.
PSYBOX Events - think outside the Box /i~°~
╭━━┳━━┳━━┳━━┳━━┳━━┳━━┳━━╮
╰━━┻━━┻━━┻━━┻━━┻━━┻━━┻━━╯
★ Music Styles: ★
PROGRESSIVE TRANCE █ PSYTRANCE
╭━━┳━━┳━━┳━━┳━━┳━━┳━━┳━━╮
╰━━┻━━┻━━┻━━┻━━┻━━┻━━┻━━╯
- MASTERS OF CEREMONY -
*live
► VIBE TRIBE - Mainstage Records / Israel
[facebook.com]
soundcloud
Vibe Tribe's Top-notch tracks have been released on top international labels such as:
Mainstage Records, Hommega Records, Nano Records, Iboga Records, Spintwist Records,
Nutek Records, Blue Tunes Records, Zenon Records, Black Hole Recordings, Who's Afraid of 138
and have been featured on many compilations. He also did numerous remixes for and
joined forces on collaborations with some of the leading acts in the psy trance scene
such as: Infected Mushroom, Vini Vici, Bizarre Contact, Skazi, Coming Soon!!!,
Azax, Sesto Sento just to name a few...
╭━━┳━━┳━━┳━━┳━━┳━━┳━━┳━━╮
╰━━┻━━┻━━┻━━┻━━┻━━┻━━┻━━╯
Supported by
► IBEX - Let it Prog Rec. / Austria
soundcloud
► PSYKE - Ruhestörung / Austria
soundcloud
► SZIG SAG - Psybox Music / Austria
soundcloud
► BENSENSE - Psybox Music / Austria
soundcloud
► PRAYING MANTIS - Psybox Music / Austria
soundcloud
► DJ CONTEST -> tba soon. stay tuned!
╭━━┳━━┳━━┳━━┳━━┳━━┳━━┳━━╮
╰━━┻━━┻━━┻━━┻━━┻━━┻━━┻━━╯
POWERD BY
► GOLDTON SOUNDSYSTEM 25 kw r.m.s.
► PSYBOX MUSIC
► MAINSTAGE RECORDS
► LET IT PROG RECORDS
DECORATION by
► Psy-Pix / Austria
LOCATION:
Queens Club
Amraserstr. 6
6020 Innsbruck
A U S T R I A
╱╱╱╭╮
╱╱╭╯╰╮
╭━┻╮╭╋━━┳╮╱╭╮
┃━━┫┃┃╭╮┃┃╱┃┃
┣━━┃╰┫╭╮┃╰━╯┃
╰━━┻━┻╯╰┻━╮╭
╱╱╱╱╱╱╱╱╭━╯┃
╱╱╱╱╱╱╱╱╰━━╯
╱╭╮╱╱╱╱╱╱╱╱╱╱╱╭╮
╭╯╰╮╱╱╱╱╱╱╱╱╱╱┃┃
╰╮╭╋╮╭┳━╮╭━━┳━╯┃
╱┃┃┃┃┃┃╭╮┫┃━┫╭╮┃
╱┃╰┫╰╯┃┃┃┃┃━┫╰╯┃
╱╰━┻━━┻╯╰┻━━┻━━╯