Backend
Psybox - All Hallows Eve 2021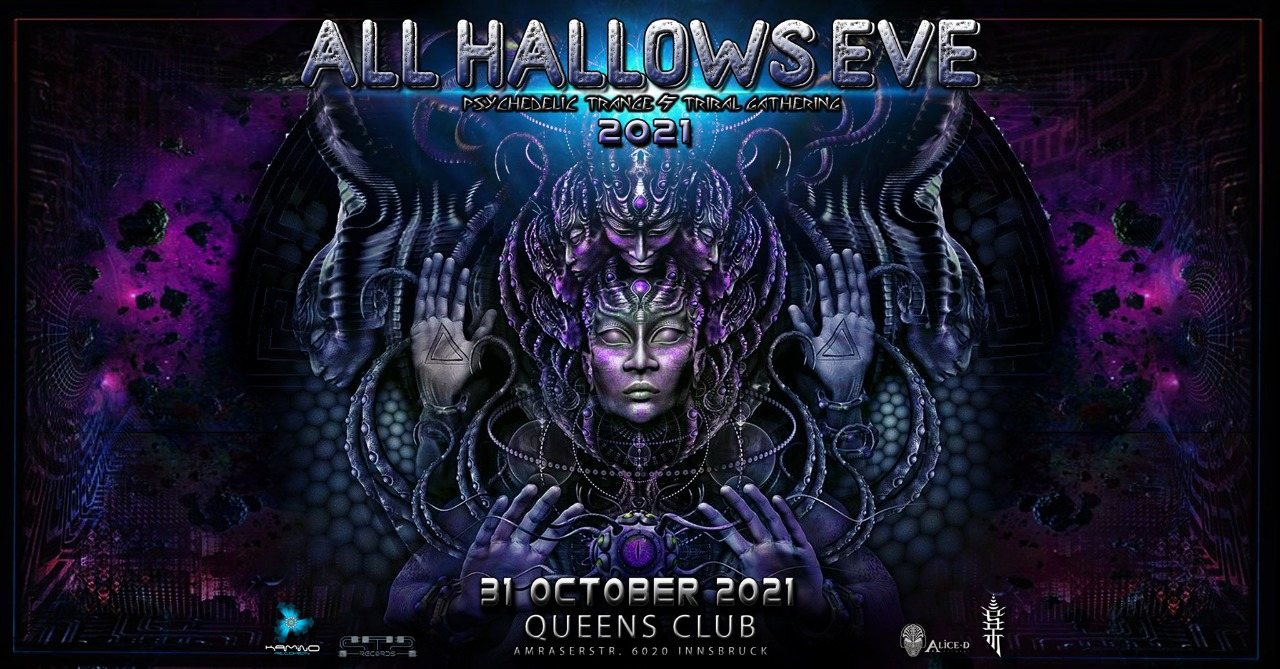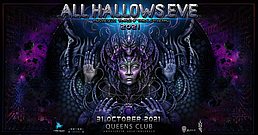 Line Up
☬ Psychedelic Trance & Tribal Gathering ☬
- SO 31. October 2021 - 21:00 - 05:00
● Forest / Dark / Hi Tech / Experimental on 2 Floors!
Powered by GOLDTON SOUNDSYSTEM
The ever eternal cycles of rising and setting are remembering us to evolve,
to change, to adapt and to reflect.
Welcome dear PSYBOX audience for one of our most anticipated events, the ALL HALLOWS EVE 2021
The roots of this very special gathering are coming from the old times of the SAMHAIN rituals where spirits and cosmic energies fold together to open the doors in another dimension. We are here to celebrate this powerful occasion in the new age, to open the vortex and to get in contact with the celestials-, the more dimensional- and elemental beings surrounding us.
For summoning the interdimensional beings and our ancestors – long gone or even not born yet, we selected a carefully chosen inner circle of master-shamans to prepare us for the encounter of this tremendous shift in time.
As you may already know, our aim at PSYBOX is to deliver the highest possible trance-dance experience with a state of the art soundsystem and a mind bending deco concept to flatter your ears, your eyes and your whole energetic and astral body.
We are proud to welcome you for this outstanding event
PSYBOX – your interdimensional delivery of extradimensional services
╭━━┳━━┳━━┳━━┳━━┳━━┳━━┳━━╮
╰━━┻━━┻━━┻━━┻━━┻━━┻━━┻━━╯
★★★ MASTERS OF CEREMONY ★★★
*live
► RAWAR - Osom Music / Portugal
soundcloud
► DARK WHISPER - Alice D. Records / Italy
soundcloud
► KAIKKIALA - Kamino Rec. / Belgium
soundcloud
► HOLY MANULU - Stz Records / Austria
soundcloud
► SPATIUM MINUSCULUS - Stz Records / Austria / Belgium
soundcloud
supported by
► SZIG SAG
► BENSENSE
► PRAYING MANTIS
► ALIENBRAIN
► BABAROGA
OUTSTANDING DECORATION by
► Illuminalien Deco Concepts
► SPECIAL Halloween Deco Specials
► DJ CONTEST (tba soon @FB Eventpage)
► GET DRESSED AND WIN 1 YEAR PSYBOX Events for FREE!
(more Infos soon @FB Eventpage)
╭━━┳━━┳━━┳━━┳━━┳━━┳━━┳━━╮
╰━━┻━━┻━━┻━━┻━━┻━━┻━━┻━━╯
➡️ Einlass nur mit 3G Regel
- Einlass nur mit neg. PCR Test
vollständiger Impfnachweis oder Genesen (Absonderungs oder Genesungsbesscheid)
➡️ TICKETS:
20.- EUR Abendkasse
(Gates öffnen 21:00 Uhr)
WICHGTIGE INFO:
➡️ Es ist dringend notwendig das die Gäste welche zu unseren Veranstaltungen im Queens Club kommen sich an folgende REGELN halten:
- Rund um das Ischia Gebäude und den Parkplätzen(!) darf man sich absolut NICHT AUFHALTEN da PRIVATGRUND! Das ist sehr wichtig da von den Grundstücksbesitzern so verlangt wird und wir Probleme in Zukunft vermeiden möchten! Somit bitten wir unsere Gäste sich nur im Queens Club bzw. direkt davor aufhalten!
- Man NICHT auf dem Radweg vor dem Club sitzt oder anderweitig verweilt!
- Absolut keine Getränke draußen außerhalb des Clubs konsumiert! (Auch nicht selbst mitgebrachte!!)
- Ab 03:00 Uhr ONE WAY akzeptiert und sich daran haltet!
Bitte nehmt diese Regeln ernst und haltet euch daran, teilt die Information mit euren Freunden die den Club ebenso besuchen und unterstützt uns dabei, das wir auch in Zukunft im Queens Club unsere Veranstaltungen ohne Probleme durchführen können!
Vielen Dank!
LOCATION:
Queens Club
Amraserstr. 6
6020 Innsbruck
A U S T R I A
╭━━┳━━┳━━┳━━┳━━┳━━┳━━┳━━╮
╰━━┻━━┻━━┻━━┻━━┻━━┻━━┻━━╯
BOOooo ❤️ oooOOM & see you on the Dancefloor!
╱╱╱╭╮
╱╱╭╯╰╮
╭━┻╮╭╋━━┳╮╱╭╮
┃━━┫┃┃╭╮┃┃╱┃┃
┣━━┃╰┫╭╮┃╰━╯┃
╰━━┻━┻╯╰┻━╮╭
╱╱╱╱╱╱╱╱╭━╯┃
╱╱╱╱╱╱╱╱╰━━╯
╱╭╮╱╱╱╱╱╱╱╱╱╱╱╭╮
╭╯╰╮╱╱╱╱╱╱╱╱╱╱┃┃
╰╮╭╋╮╭┳━╮╭━━┳━╯┃
╱┃┃┃┃┃┃╭╮┫┃━┫╭╮┃
╱┃╰┫╰╯┃┃┃┃┃━┫╰╯┃
╱╰━┻━━┻╯╰┻━━┻━━╯
Location
Amraserstraße 6
6020 Innsbruck