Backend
******PSYBER LOOP*******cosmo live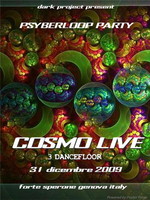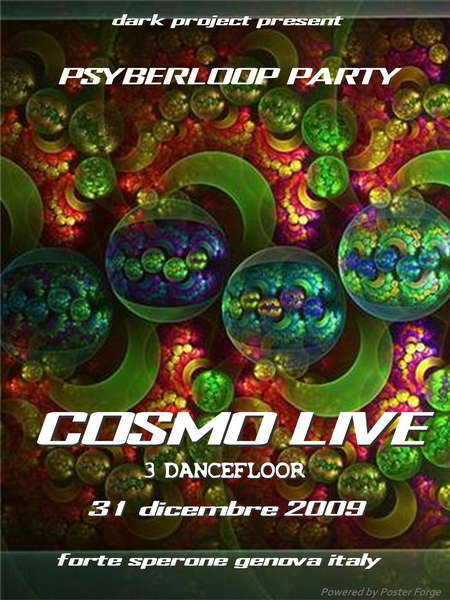 Line Up
psytrance room
*****************************************************
COSMO: (noise poison rec.) slovacchia
[myspace.com]
****************************************************
KYBAKEON: (mind expansion rec) italy
[myspace.com]
**************************************************
continued
****************************************************
LUKINO: (dark project )
[myspace.com]
*********************************************
PSYBERFLOOR: (dark project )
[myspace.com]
*********************************************
PSYPLOT: (dark project )
[myspace.com]
*********************************
ATOMIX: (dark project )
[myspace.com]
*********************************
PSYPAL: (electronic experience )
[myspace.com]
*************************************************
PSYDABLE: ( psywood creation )
[myspace.com]
*************************************************
TAVO:( t sound - cereda crew )
[myspace.com]
**************************************************
NASCI: (in goa we trust )
[myspace.com]
***************************************************
MATTE: ( etnicanet records ) ibiza
[myspace.com]
[myspace.com]
***************************************************
DJANE AKBAL: (Electrik Dream Rec) Holland
[myspace.com]
************************************************************
MEGATRON: ( SpeakaHuggers ) australia
**************************************************
BRIO: ( indipendent )
**************************************
NASCA: ( atlantix tribe )
**********************************
PSYLOCIBOY
line up closed
************************************************
*******************************************
****************************************************
LUKINO: (dark project )
*********************************************
PSYBERFLOOR: (dark project )
*********************************************
PSYPLOT: (dark project )
*********************************
ATOMIX: (dark project )
*********************************
PSYPAL: (eletronic exspiriance )
*************************************************
PSYDABLE: ( psywood creation )
*************************************************
TAVO:( t sound - cereda crew )
[myspace.com]
**************************************************
NASCI: (in goa we trust )
***************************************************
BRIO: ( indipendent )
*************************************
3mb : ( soundantisystem )
[myspace.com]
*********************************************
NASCA : ( atlantix tribe )
************************************
PSYLOCIBOY
Deco
SUPERFLUO********
***************************
ATLANTIX TRIBE (Atlantix, Looney Moon rec)
[myspace.com]
********************************************
Info
Infos ###########################################
ITALIANO
###########################################
.
Per essere sicuro di entrare manda una mail a
darkproject@live.it
con il nome e il numero dei partecipanti.
CENONE a BUFFET (per vegetariani e non) solo SU PRENOTAZIONE
Abbiamo ingaggiato due cuochi professionisti per l'occasione: aspettatevi quindi dei piatti di qualità e conformi alla tradizione (ma non troppo).
Ecco un abbozzo di menu (quello definitvo verrà comunicato a breve sul forum e sul nostro sito):
aperitivo
2 antipasti
2 primi
2 secondi
dolce
spumante
acqua
Manda una mail con oggetto PRENOTAZIONE CENA a
darkproject@live.it
indicando
-NOME e COGNOME
-QUANTI SIETE (te compreso)
-il tuo NUMERO DI CELLULARE.
LA CENA COSTA 15 € e dopo aver ricevuto la mail ti contatteremo al cellulare per avere conferma della tua prenotazione.
La cena sarà servita a buffet e per mangiare saranno messi a disposizione gli spazi dell'area chill out e adiacenti il bar con l'aggiunta di sedie.
Chi viene per la cena dovrà arrivare fra le h.17 e le h. 20 del 31 dicembre ...alle 20:30 i cancelli verranno chiusi fin dopo le 22 per assicurare un tranquillo svolgimento del cenone.
L'ingresso senza la cena è consentito solo dopo le 22
LA PRENOTAZIONE PER LA CENA E' RISERVATA A 100 PERSONE QUINDI AFFRETTATEVI A RISERVARE IL VOSTRO POSTO!!!
INGRESSO:
35€ FESTA - dopo le 22
50€ FESTA + CENA - dalle 17 alle 20
************************************************** ************
OPEN 31 DICEMBRE h. 17:00
CLOSE 1 GENNAIO h. 17:00
************************************************** ************
3 AREE AL COPERTO E RISCALDATE CON 2 GENERI MUSICALI DIVERSI:
1 - PSYTRANCE
2 - CHILL OUT, WORLD MUSIC, DOWNTEMPO & BREAKBEAT
3- ZONA RELAX
SOUNDSYSTEM OUTLINE BY TSound (www.tsound.it)
************************************************** ************
INFOLINE: 340/7447269
MAIL INFO E PRENOTAZIONI:
darkproject@live.it
************************************************** ************
COME ARRIVARE
IN TRENO E POI A PIEDI
la strada migliore x chi arriva in treno è:
-scendere alla stazione di GENOVA PRINCIPE
-appena usciti dalla stazione andare verso sinistra e fare a piedi (i mezzi fanno un giro lunghissimo) l'unica via che c'è in discesa (Via Balbi)
-finita la via continuare dritti x 300 metri circa e si trova, sulla sinistra, la stazione della funicolare LARGO ZECCA
-scendere a RIGHI (il tragitto nn dura più di 10 minuti)
- da li seguire le indicazioni per la festa
IN AUTO
uscita a GENOVA EST, finito il tunnel, tieni la destra
...passata la rimessa degli autobus, dopo il semaforo,
svolta a destra in VIA MONTALDO, una lunga salita..
..in cima, dopo una piccola galleria arrivi in PIAZZA
MANIN...al primo semaforo dopo il benzinaio Esso, te
nersi sulla destra e fare il giro della piazza seguendo
i cartelli MONTE RIGHI e PARCO PERALTO...continua
e svolta a sinistra dove c'è il cartello FERROVIA DI
CASELLA: se sei nel punto giusto si vede concessio
naria opel...continua sulla stradina a destra della
concessionaria, passa la stazione e continua in salita
fino allo stop...tieniti sulla destra e continua lungo la
strada...dopo un pò che a bordo strada ci sono solo
alberi c'è un curvone verso sinistra...poco dopo arrivi
a un incrocio con una strada in discesa sulla sinistra
e due in salita sulla destra, prendi la seconda a dx,
riconoscibile perchè la più ripida, arrivi fino alla piaz
zetta in cima...sulla sinistra c'è una strada che sale,
prendila e poco dopo c'è un ponticello costruito con
una lastra di metallo, c'è l'hai quasi fatta...continua
a salire e arrivi in un largo spiazzo: non seguire il car
tello"OSTERIA DEI CACCIATORI", tieni la sinistra.......
continua a salire .......e SEI ARRIVATO!!!
PARCHEGGIA IN MODO DA NON IMPEDIRE IL PASSAGGIO
DI ALTRI MEZZI ED OCCUPA MENO SPAZIO POSSIBILE
SE ARRIVI IN CAMPER NON PARCHEGGIARE CON LE AUTO,
RAGGIUNGI I PARCHEGGIATORI E TI FARANNO STRADA
###########################################
ENGLISH
###########################################
To be sure to have your place reserved write an e-mail to
darkproject@live.it
with your name and the amount of people that will come with u
There will be a good buffet dinner (for vegeterians and not) including:
APERITIF
STARTERS
FIRST DISHES
SECOND DISHES
SWEET
SPUMANTE (wine and beer not included)
WATER
U must book places to take part to the dinner, write an e-mail to
darkproject@live.it
giving us the following informations:
- NAME and SURNAME
- HOW MANY U ARE (u included)
- YOUR TELEPHONE NUMBER
THE DINNER COSTS 15 € and after we receive your e-mail we will call u back to have the confirmation of your bookings.
Dinner will be served in the confortable chill area and on chairs in the space beneath the bar (not many tables)
If u're coming for dinner please arrive between 5 and 8 pm of the 31st december... after 8 pm we will keep the gates closed to have a quiet dinner
Access without dinner is denied before 10 pm
DINNER IS CLOSED TO 100 PEOPLE SO HURRY UP TO HAVE YOUR PLACE CONFIRMED!!!
************************************************** ************
ENTRY
35 at door
50 at door with dinner
(if u don't buy the presale better u reserve your places.)
************************************************** ************
OPEN on the 31st of DECEMBER at 5 pm
CLOSE on the 1st of JANUARY at 5 pm
************************************************** ************
INFOLINE - 340/7447269
************************************************** ************
3WARM INDOOR AREAS PERFORMING EVERY KIND OF PSYCHEDELIC PRODUCTION
1 - PSYTRANCE
2- CHILL OUT, WORLD MUSIC, DOWNTEMPO & BREAKBEAT
3 - RELAX ZONE
************************************************** ************
soon HOW TO GET THERE
BY TRAIN
BY CAR
************************************************** ************
Entry fee
Entry fee
35 euri party-----50 euri party + cena
Added

13y

· Update

12y 11m

·

/ 52