Backend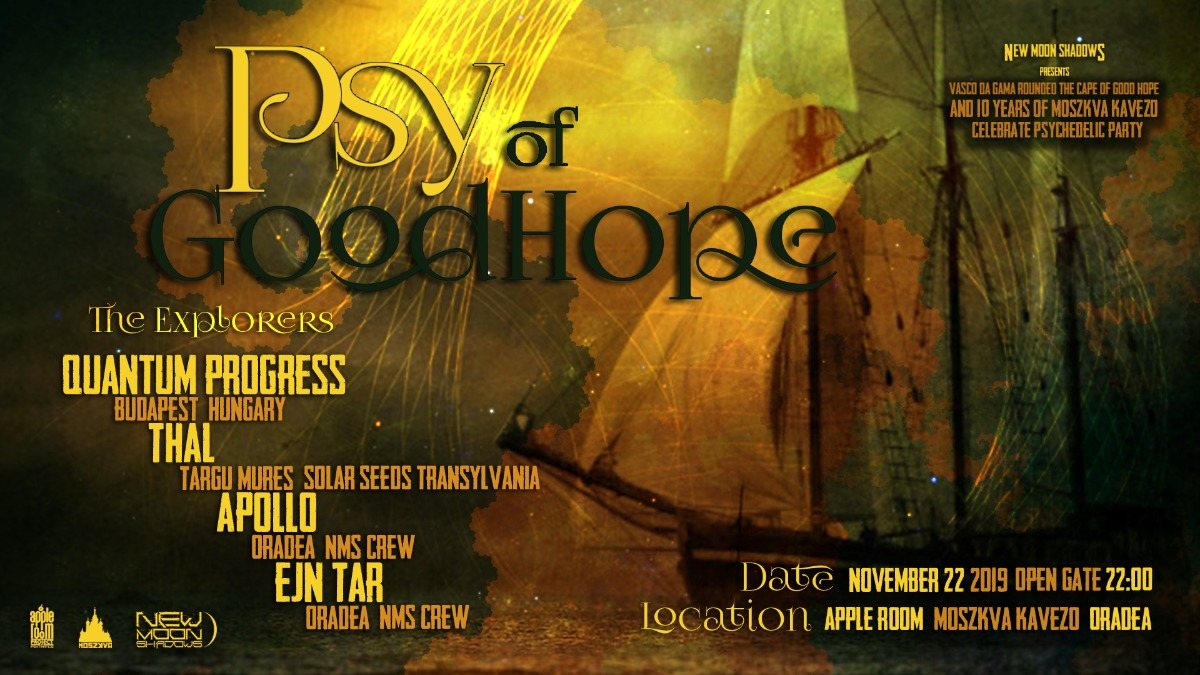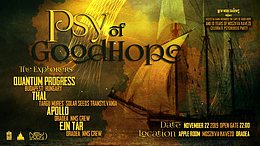 Info
Info
~Psy of Good Hope~

In this day (1497) VascoDaGama was tripping around the Cape of Good Hope for the first time , so we invite you to enjoy our journey in the land of psychedelic music.

And never the less we celebrate together the presence of
Moszkva Kávézó since 10 years!!!